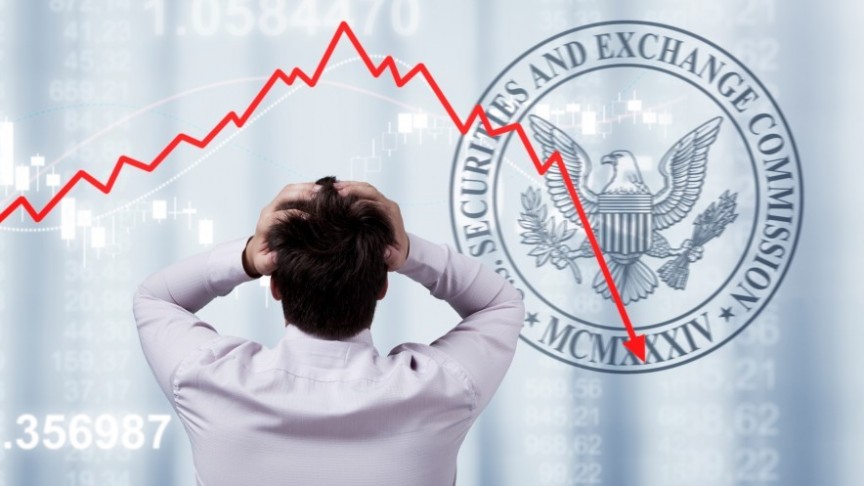 Bitcoin Drops More Than $9 Billion after SEC Postpones ETF Decision
Aug 9, 2018, 8:54AM
Bitcoin has lost over $9 Billion of its total value overnight after the SEC postponed its ruling on the Bitcoin ETF at least until September 30.
A decision by the United States Securities and Exchange Commission (SEC) to postpone its ruling to approve or deny an application for the world's first Bitcoin exchange-traded fund is apparently behind the latest major crypto-asset selloff that has seen Bitcoin lose over $9 Billion, and the cryptocurrency market as a whole drop over $30 billion overnight, reaching this year's lowest level.
If approved, the Bitcoin ETF would be a fund backed by Bitcoin instead of futures, that would allow the tracking of Bitcoin's price listed on exchanges. This would mean potential investors won't need to acquire the underlying asset, in this case, Bitcoin, in order to trade and profit from it. A Bitcoin ETF could potentially be a safer path to cryptocurrencies for institutional investors when compared to buying from regular crypto-asset exchanges.
The approval for a Bitcoin-backed ETF is expected to have beneficial effects on the market, akin to the ones seen for gold, which has seen its prices rise by more than 300% in the last decade after the world's first gold ETF was launched in 2003.
Investors May Be Overreacting
The selloff seems to be an overreaction by some investors who seem to have placed much hope on the possibility of the Bitcoin ETF proposition being approved. This represents VanEck's third attempt to get their ETF proposition approved, having already been rejected by the SEC on two occasions. This time, the US regulatory body has decided to postpone its decision "until at least September 30".
Ali Hassan, a former Goldman Sachs executive said last week that a bitcoin ETF is around the corner but could take up to a year and a half to materialize. Hassan's expectations seem to be realistic given the SEC's recent opinion shift on cryptocurrencies.
Bitrates.com recently reported on the SEC's rejection of the Winklevoss twins' second application for a Bitcoin ETF. The news came through a press release published by the regulatory body on July 26. The proposal, submitted in June by Bats BZX Exchange, sought the listing and trading of shares from the Winklevoss Bitcoin Trust. It is also worth noting that the March decision by the SEC to refuse the first Winklevoss ETF, led to a 30% loss for Bitcoin, so this Wednesday's 6% sell-off may be an indication that investors see the refusal as a short-term obstacle, to be surpassed sooner rather than later.
Disclaimer: information contained herein is provided without considering your personal circumstances, therefore should not be construed as financial advice, investment recommendation or an offer of, or solicitation for, any transactions in cryptocurrencies.