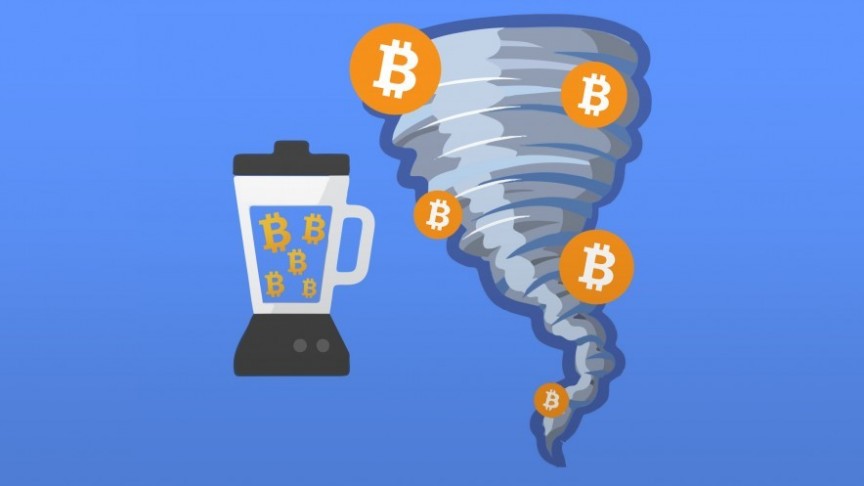 Anonymity and Bitcoin: What Is a Bitcoin Mixing Service?
Mar 20, 2019, 5:37PM
Brought to you by Bitcoin Mixer
Despite its reputation, Bitcoin is not exactly anonymous. Unless you use a service like Bitcoin Mixer, transactions are, in fact, traceable.
What do you know about Bitcoin? For many people, especially beginners, Bitcoin is anonymous. But you need to pause for a moment and ask yourself if that is really true.
Most who have been on the market long enough understand the true nature of BTC – as pseudo-anonymous. Someone can track your transactions and use the information in real life. They can follow up a transaction and figure out its origin.
Every transaction on Bitcoin is recorded and kept on a public ledger. In this sense, you can access transaction from other users as long as you have a full chain.
How can one's identity be tracked?
It is actually very easy:
Since the transactions are available on a public ledger, anyone can access. If someone has a full blockchain, they can figure out where the transactions are coming from.
Every time you use an account, the data is stored. Sometimes government and other bodies are out to look for suspicious activities. When a certain account has been used for long, it can be identified with ease, like a signature.
When you buy something and pay with BTC, you are supposed to provide your name. This is for delivery purpose. The third party can trace the transaction and discover the ID information.
Bitcoin mixing service helps prevent this
Even though Bitcoin is not fully anonymous, you can stay out of trouble when transacting with it. Third-party companies have come up to help Bitcoin users get their anonymity. They are referred to as Bitcoin mixers. They are the best way to work with Bitcoin if you are really concerned about your identity.
Basically, these services provide you the ability to exchange Bitcoins for different ones. The ones you get in the end cannot be associated with the original owner.
How did mixing services start?
For beginners, Bitcoin mixing can seem like a very new concept. Truth is, it has been used for a long time now.
Trustless alternatives for monetary transactions are not very old. Before their advent, mixing services or tumblers served as the alternative for anonymity. One's funds were mixed with other people's money to confuse the trail back to the original source.
Previously, banks located in countries with strict bank-secrecy laws were used. For instance, banks in the Cayman Islands, the Bahamas, and Panama were known to be used for such purposes.
Today, the same concept is used for Bitcoin transactions. Only now, you don't need a bank, only a website that offers the service. And there are many today.
How Bitcoin mixing services work
Bitcoin mixing is a process that needs precision and proper understanding. Note that this is a risky process. But it is simple.
Consider using Yo Mix!, for instance. This is an anonymous service in that you send a specific amount of Bitcoin. They will then send you untainted coins from a different account. You need to create at least two new accounts every time you use a Bitcoin mixing service.
Whatever your coins were used for, no one can trace them back to you. This way, you can use Bitcoin any way you want.
Disclaimer: information contained herein is provided without considering your personal circumstances, therefore should not be construed as financial advice, investment recommendation or an offer of, or solicitation for, any transactions in cryptocurrencies.