Writer

Ricardo is from Barquisimeto, Venezuela. He is a Biologist with a focus in Fungal Biology, Plant Ecophysiology and Molecular Ecology. He is also a musician wannabe, and a foodie. He is in love with nature and with the human experience, and as such, seeks to truly understand them through science. He cultivates several species of plants and fungi and loves to watch them grow. He is interested in Psychology, Gastronomy, Economy, Evolution, Languages, and Biotechnology and even more interested in all things related to Fintech, Data Science, Blockchain technology and cryptocurrency. Ricardo is a resident of Venezuela.
READ FULL BIO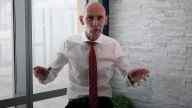 Nigel Green: Crypto Market Will Grow, and Bitcoin Dominance Will Fall in Next Decade
Nigel Green, CEO of the DeVere Group predicts a $20 trillion cryptocurrency market and a decline in Bitcoin's dominance in the next 10 years.
Bitcoin
Oct 26, 2018 - 1 min, 54 sec read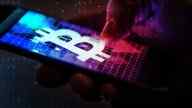 Bitcoin Devs Community Is Worried after Major Software Vulnerability Is Discovered
A bug that could potentially have destroyed Bitcoin as we know it was discovered last week. How does the Cryptosphere feel about this?
Bitcoin
Sep 26, 2018 - 2 min, 41 sec read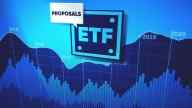 Bitcoin ETFs Part 2 of 3: A Not-So-Brief History of Important ETF Proposals
Several important financial institutions are seeking approval for a Bitcoin ETF. Who are they and why haven't they gotten approved yet?
Bitcoin
Sep 15, 2018 - 14 min, 25 sec read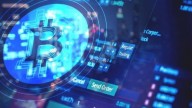 Antonopoulos Says Bitcoin ETF Will Be Bad News for Cryptocurrency
Andreas Antonopoulos thinks a Bitcoin ETF will open the door to price manipulation and loss of democracy in the Bitcoin ecosystem.
Bitcoin
Aug 22, 2018 - 1 min, 57 sec read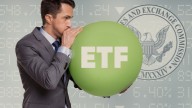 Experts Agree Crypto Investors Seriously Overreacted to the SEC's ETF Decision Delay
Experts say the current crypto selloff is an overreaction from investors to the SEC delay on the Bitcoin ETF ruling "until at least September 30"
Bitcoin
Aug 10, 2018 - 2 min, 7 sec read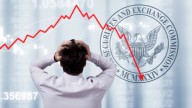 Bitcoin Drops More Than $9 Billion after SEC Postpones ETF Decision
Bitcoin has lost over $9 Billion of its total value overnight after the SEC postponed its ruling on the Bitcoin ETF at least until September 30.
Bitcoin
Aug 09, 2018 - 2 min, 2 sec read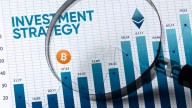 NY Law Firm: Do Investors Want Bitcoin or Ethereum?
Foley & Lardner's 2018 Cryptocurrency Survey says Investors prefer Ethereum to Bitcoin as the best investment opportunity in the cryptosphere.
Bitcoin
Jul 11, 2018 - 1 min, 58 sec read