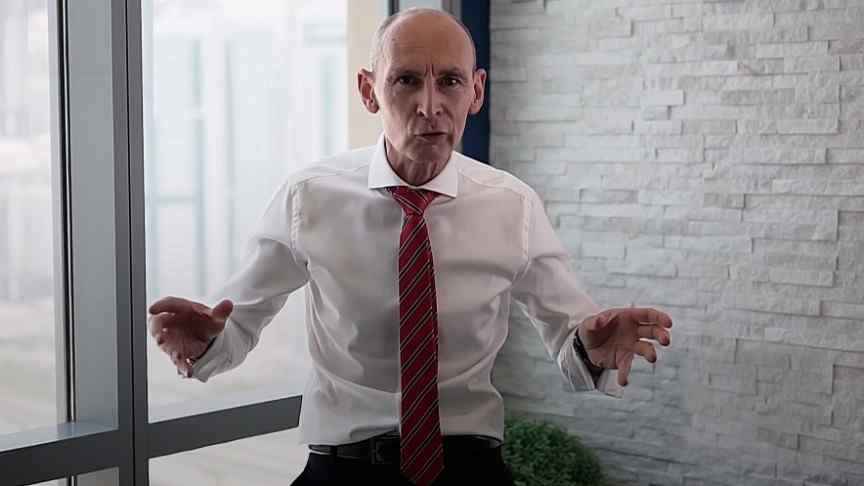 Nigel Green: Crypto Market Will Grow, and Bitcoin Dominance Will Fall in Next Decade
Oct 26, 2018, 11:40AM
Nigel Green, CEO of the DeVere Group predicts a $20 trillion cryptocurrency market and a decline in Bitcoin's dominance in the next 10 years.
As we reach the tenth birthday of Satoshi Nakamoto's famous 'Bitcoin: A Peer-to-Peer Electronic Cash System' paper, Nigel Green, founder and CEO of the Dubai-based deVere Group, has declared that Bitcoin won't be holding the title of the dominant cryptocurrency for much longer, in a press release published by the deVere Group.
Although Green agrees that Bitcoin is behind the cryptocurrency revolution that has changed how the world exchanges value and manages assets, he, among others, is of the opinion that growing crypto adoption worldwide in the next decade will bring about new private and public competitors that will slowly but surely eat away at Bitcoin's market share. Further, he believes that "superior technology, features, and problem-solutions, offered by existing and yet-to-be-released cryptocurrencies" will likely play a vital role in Bitcoin's demise.
However, Green thinks that the movement Bitcoin started still has ways to go, even if Bitcoin itself fails,
There's an ongoing shift away from fiat money, and the momentum of this is only set to increase over the next 10 years. "The pace of mass adoption will speed-up and the cryptocurrency market cap can reasonably be assumed to reach at least 5000 per cent above its current valuation over the next decade.
Green: Ethereum and Ripple Will Dent Bitcoin's Dominance
In another interview, Green expressed he believes XRP will become one of Bitcoin's greatest competitors because of its parent company's focus on integrating with banks and financial institutions. Although XRP and ETH have lost some of their community support in 2018, Green remains bullish on the future of both assets. Green added about Ethereum,
Another one would be its current main challenger Ethereum. This is because a growing number of platforms are adopting Ethereum as a means of trading; there's an increasing use of smart contracts by Ethereum; and due to the decentralization of cloud computing.
Even if Bitcoin ends up fading because of better alternatives, it has already set forward a revolution that will not stop for the foreseeable future, Green pointed to the fact that an ever growing number of financial institutions, regulators, and retail investors, understand that cryptocurrencies are "the future of money", which is why he believes,
The [cryptocurrency] market will have grown beyond recognition when Bitcoin celebrates its 20th anniversary.
Disclaimer: information contained herein is provided without considering your personal circumstances, therefore should not be construed as financial advice, investment recommendation or an offer of, or solicitation for, any transactions in cryptocurrencies.