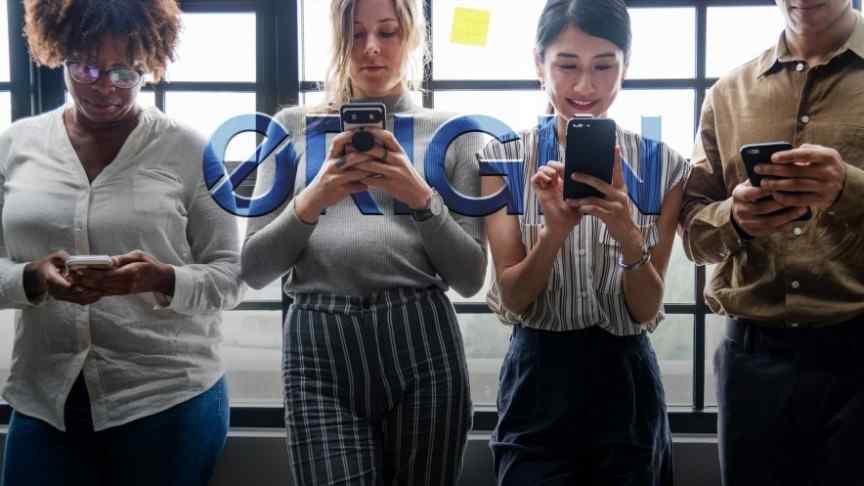 Origin to Release Ethereum-Based Decentralized Messaging App
Aug 31, 2018, 10:10AM
Origin Protocol announced the launch of Origin Messaging, a service that uses Ethereum addresses as IDs for sending and receiving text messages.
Origin, an open-source blockchain platform that allows users to create peer-to-peer, decentralized marketplaces, has announced the launch of an encrypted, auditable, and persistent messaging service called Origin Messaging that uses Ethereum wallet addresses as public IDs for sending and receiving text messages.
Origin Messaging is built using OrbitDB, a decentralized p2p database that uses the Inter Planetary File System as data storage, and the IPFS pubsub, to automatically synchronize databases between peers. According to the announcement, known engineer Yu Pan is leading the development of Origin Messaging, and a test version is already available in the Origin Demo dApp.
Although Origin Messaging will use the Ethereum platform infrastructure and key signing abilities, it will be completely free from gas expenses, since it actually does not publish any data to the Ethereum network. The Origin Messaging protocol is completely integrated with the ERC-725 standard. ERC-725 allows the efficient management of identities because it provides a method for attaching "identity attestations" to your Ethereum addresses like names, faces, or any other type of digital identification emitted by trusted third parties.
How Does Origin Messaging Work?
There are several methods for sending messages using this service. Origin users who have an Ethereum private key and a Web3 provider can enable the service for their accounts. By signing a set of Origin-generated messages with their keys, users can create "Origin Messaging Private Keys" that are locally stored. When one of these is created from a listing or existing transaction, the Origin service stores a reference to the relevant transaction in order to provide context for the conversation UI. Any Origin Messaging-enabled user can also receive messages from Origin dApp users who have access to the Origin Messaging Public Key Registry.
As previously reported by Bitrates, other organizations are working towards developing blockchain-based messaging services, including American IT conglomerate Cisco, who submitted a patent application earlier this year for a Blockchain-based group communications platform, intended to serve as, "A system and method for achieving authorization in confidential group communications", for which Blockchain will help Cisco provide, "an ordered list of data blocks representing a tamper-resistant chronological account of group membership updates".
Disclaimer: information contained herein is provided without considering your personal circumstances, therefore should not be construed as financial advice, investment recommendation or an offer of, or solicitation for, any transactions in cryptocurrencies.