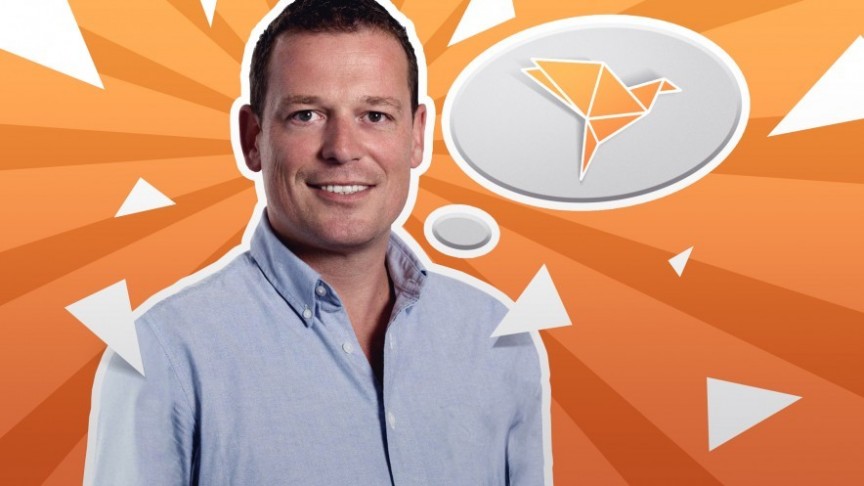 Michiel Berende: Etherisc and Bringing Decentralized Insurance to Latin America
Dec 13, 2018, 1:45PM
In this article, Michiel Berende talks about Etherisc's current and future projects and bringing Inclusive Insurance to Latin America.
This is the last article in our series about the projects presented during the Blockchain On Tour Latin America 2018 event. In a previous piece, we interviewed Eduardo Garza of Status. In this piece, we talk with Michiel Berende, who works as the Inclusive Insurance Lead at Etherisc, a decentralized insurance protocol.
I had the opportunity to meet Michiel personally in Barranquilla, Colombia where he presented Etherisc to the Latin American audience during BOTLatAm 2018. In the conference, Michiel described Etherisc to the attendants and explained a model of how farmers can leverage decentralized insurance products and Internet of Things technology to protect themselves from potential bankruptcy brought on by drought or other climate-related disasters.
Here are Mr. Berende's comments about the capabilities of the platform, his involvement with the company, and the present and future of Etherisc.
--
Ricardo Carrasco: Can you briefly explain the concept of decentralized insurance for the non-technical audience?
Michiel Berende: When we say "decentralized insurance" we really mean that; Etherisc develops a protocol to collectively build insurance products, common infrastructure, product templates and
insurance license-as-a-service to make a platform that allows anyone to create their own insurance products.
As a result, independent workers and risk capital providers can earn their fair share of created value through our system.

RC: Please tell us about your role in Etherisc and how you got into the world of decentralized insurance.

MB: I was previously working [as] a consultant focussing on microinsurance and technology. Inclusive insurance or microinsurance typically refers to insurance services offered primarily to clients with low income and limited access to mainstream insurance services and other means of effectively coping with risk.
Currently, these types of products are too expensive for mainstream insurers. Organizations that want to develop products for low-income population need technology to be able to scale their reach, but often the technology is too expensive which creates a paradox.
Another problem is you can't be sustainable when operational costs are too high. Transaction costs must be low else it's not possible to be sustainable, especially when working with inclusive insurance.
I was searching for a solution to this problem until I learned about blockchain technology. I'm strongly convinced that this technology may help to address some of the issues I mentioned before, which is why I jumped into the blockchain world and joined Etherisc as the Inclusive Insurance Lead.
RC: What motivated you to bring Etherisc to the Latin American audience?

MB: Latin America is the perfect audience for inclusive insurance. Only 8.5% of the population in LATAM has access to insurance products, which is why we wanted to bring Etherisc here.

RC: How can people in Latin America leverage Etherisc for their benefit right now?

MB: Anyone who wants to develop an insurance product, e.g. crop insurance, price insurance for farmers or others, is invited to approach us and we would be more than happy to explore how we could develop a solution together.

RC: What do you think is the most pressing issue to solve in order to make decentralized insurance available for those who need it the most in Latin America?

MB: Creating awareness of these new technologies and solutions in low-income populations.

RC: Could you please tell us about any interesting or important projects Etherisc is currently working on and that you would like people to know about?

MB: Etherisc has formed a joint venture with Aon and Oxfam to start developing blockchain-based crop insurance systems in Sri Lanka. The initial objective of this project is to automate already existent policies and reduce operational costs.

We also want to explore how blockchain can help distribute the risks associated with crop insurance in a fairer way by sharing the cost of premiums among everyone involved in the value chain. According to this model, small-scale farmers will still have to pay a premium but so will large producers and multinational companies.

Even final consumers will contribute to the value chain through the price they pay for products. Our objective in the long term is that all information related to what portion of retail prices is spent on insurance is included in product barcodes as is the case with other food-related data like the identity of the farmer or where the food was produced.
RC: What's on the road for Etherisc on 2019?

MB: With regard to Inclusive insurance we will launch our crop insurance product in Sri Lanka in March. In the process of Price Index Insurance for coffee producers in Mexico and working on weather index insurance in Kenya.
Disclaimer: information contained herein is provided without considering your personal circumstances, therefore should not be construed as financial advice, investment recommendation or an offer of, or solicitation for, any transactions in cryptocurrencies.