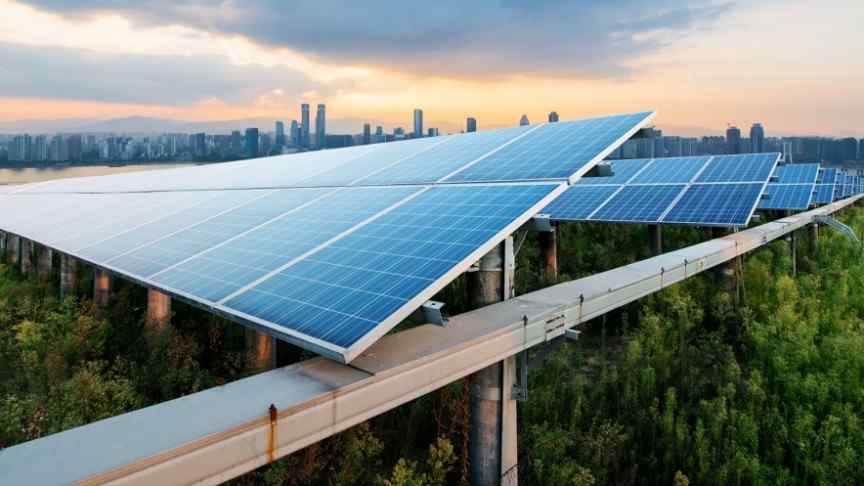 Singapore Launches Blockchain Marketplace for Renewable Energy Certificates
Oct 30, 2018, 10:28AM
Singapore and Estonia are experimenting with blockchain technology applications to empower energy utility management strategies.
Singapore Power Group (SP Group), the Company managing energy utilities in Singapore launched a blockchain-based marketplace for the trading of renewable energy certificates (RECs) during the opening ceremony of the ASEAN Energy Business Forum held this Monday, October 29, at the Sands Expo and Convention Centre in Marina Bay Sands, Singapore.
RECs are tradable assets that represent a given amount of guaranteed "clean" energy that is generated for buyers by energy producers. The SP Group´s platform will enable any type of organization to trade in RECs from a selection of local, regional, or international RECs, and It also supports different supply options, like different types of sellers and renewable energy sources.
According to the press release, this REC marketplace was completely designed and built in-house by a team of "digital energy experts". DBS Bank and City Developments Limited have already completed the first REC purchases, which were demonstrated to the public during the event.
Mike Power, Chief Operating Officer of Technology and Operations at DBS bank commented on the marketplace´s launch,
As Southeast Asia's largest bank, we recognise the leadership role we can play in promoting sustainable development, including supporting innovations in renewable energy. SP Group's blockchain REC platform will make it more economically effective for organizations and will catalyze the transition towards a low carbon economy.
WePower and Estonia Experiment with Blockchain Energy Management
Other countries like Estonia are also interested in integrating blockchain tech into their utility management strategies. This week, Blockchain-based energy trading platform WePower also announced the results of a pilot test that saw the company tokenize raw hourly data from over 700,000 households amounting to 26,000 hours and 24 terawatt-hours of aggregated production and consumption data onto the Ethereum Blockchain, as part of a "groundbreaking" collaboration between WePower and the Estonian energy transmission system operator Elering.
WePower generated 39 billion smart energy tokens from the aggregated data, each representing a "self-settling power-purchase contract representing one kilowatt-hour of power" that can be traded and sold into the local energy market, by combining power grid data on the blockchain with smart contracts.
This test is the first of its kind in the world, and it allowed WePower and Elering to acknowledge the opportunities and shortcomings of Ethereum´s blockchain technology in its current state. WePower anonymously commented on the press release,
While Ethereum is currently one of the most mature blockchain solutions supporting smart contracts, a fully decentralized application for large-scale autonomous usage is not yet feasible for large-scale energy trading on the blockchain […] Although the current platform and its core features can run on the Ethereum blockchain, to achieve WePower's full vision, a number of different blockchains will be tested to find the best fit for large-scale infrastructure projects.
Disclaimer: information contained herein is provided without considering your personal circumstances, therefore should not be construed as financial advice, investment recommendation or an offer of, or solicitation for, any transactions in cryptocurrencies.