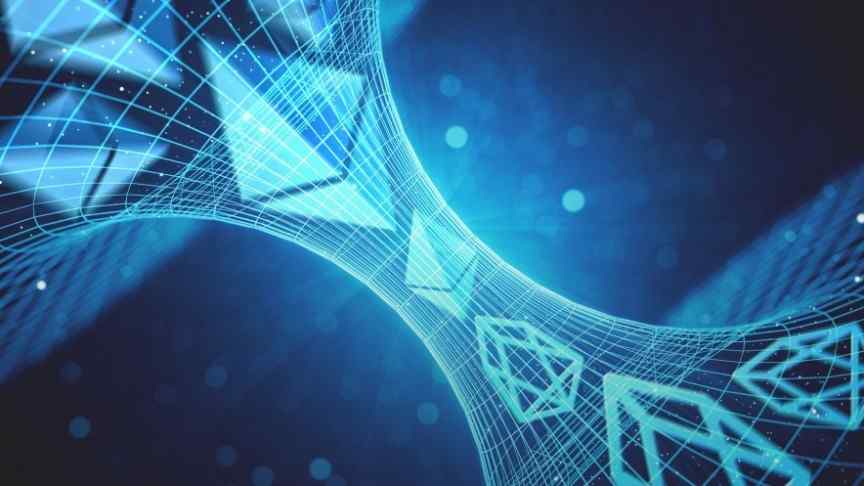 EOS 21 Protocol Allows the Ethereum Tokens to be "Teleported" to EOS Blockchain
Oct 29, 2018, 2:57PM
A new protocol called EOS21 allows Ethereum tokens to be "teleported" to the EOS blockchain without any loss in functionality.
A Spanish company called shEOS has developed a new protocol that permits the transfer of Ethereum tokens to the EOS blockchain. This "teleportation" of Ethereum tokens allows them to be used on the EOS blockchain without any loss in function.
Announcing the #EOS21 Protocol: Teleport Your ERC20 Tokens to #EOS. A step toward #blockchain interoperability. https://t.co/DLpo1dbg4l @EOS_io @ethereum #developers #dapp #blockproducer #womeninblockchain

— shEOS (sheos21sheos) (@sheos_org) October 11, 2018
shEOS, a company that is comprised of mostly female employees says in a blog post,
How empowering would it be for developers to have freedom to move their tokens to any chain they wanted to? To any chain they felt best addresses the needs of their particular project. It's widely known that each blockchain offers certain qualities that make it more appealing depending on the needs of the dApp developer.
The team has stressed that they believe interoperability is a key element to the growth of the cryptocurrency market. The EOS21 protocol destroys Ethereum tokens and then creates them on the EOS blockchain. The newly formed EOS token will no longer exist in a fungible form on Ethereum.
Blockchain interoperability is one of the many fundamental features that are absolute requirements for the growth of the industry. Interoperability allows these independent distributed ledger platforms to work with each other and play off of each other's strengths.
The shEOS team also has several other features in mind, with the bi-directional travel of tokens and the transfer of token between EOS sister chains expected to be developed. The team is encouraging developers to customize, review and fork the code. The EOS21 protocol's GitHub page offers more details.
Women Cementing a Role in Blockchain Industry Development
There has been much talk about the (lack of) involvement of women in blockchain. While women are getting more involved, individually, there are several collective efforts in motion to bring more women into blockchain. The Women in Blockchain Global conference and Women on the Block are both giving women the opportunities to make inroads in this rapidly emerging technology space.
Disclaimer: information contained herein is provided without considering your personal circumstances, therefore should not be construed as financial advice, investment recommendation or an offer of, or solicitation for, any transactions in cryptocurrencies.