Writer

Abhimanyu romanticizes technology and holds a strong belief that despite all its flaws, it can make the world a better place. The idea of democracy and a more equitable world makes him swoon and, for that reason alone, he champions Blockchain technology. He does not mind that it makes him money either. When not writing or reading or making the local dogs howl with the fatal combination of his guitar and harmonica, he's thinking about the meaning of life and usually comes up short. He resides in India.
READ FULL BIO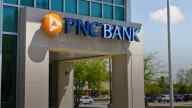 America's PNC Bank to Use Ripple for Cross-border Payments
The RippleNet grows, as America's PNC Bank joins the network with the goal of using the cross-border payments solution for commercial clients.
Industry
Sep 20, 2018 - 1 min, 46 sec read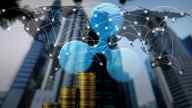 Ripple Official Teases Release of xRapid, Could Come as Soon as Next Month
In a big step forward, Ripple's Sagar Sarbhai expects Ripple to release its xRapid product for commercial application within the next month.
Industry
Sep 18, 2018 - 2 min, 3 sec read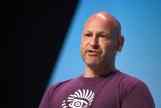 Ethereum Co-founder Joseph Lubin Thinks Blockchain and Scaling Entering New Phase
Ethereum co-founder and ConsenSys founder Joseph Lubin thinks that work on layer 2 scaling solutions will push blockchain into the next phase.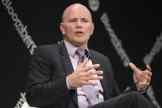 Mike Novogratz Believes the Market Has Hit the Bottom and Up Is the Only Way
Billion ex-hedge fund manager and crypto-investor Mike Novogratz is "calling a bottom" of the crypto market and believes that it will go up.
Markets
Sep 14, 2018 - 1 min, 7 sec read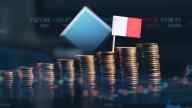 Waves Team Meets with Maltese Prime Minister, Several Ideas Under Consideration
The Waves team spoke to Malta's Prime Minister and other officials regarding the implementation of the platform in various economic sectors.
Industry
Sep 13, 2018 - 2 min, 13 sec read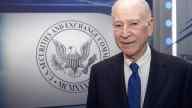 Billionaire Philip Frost Charged With Stock Manipulation Alongside Crypto Investors
The CEO of RIot Blockchain and pharmaceutical industry billionaire Philip Frost have been charged with stock manipulation on multiple counts.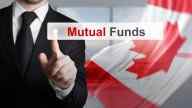 Canadian Firm Announces Regulated Crypto Mutual Fund Similar to an ETF
Canadian firm First Block Capital has opened a new Bitcoin Mutual Fund similar to an ETF that permits Bitcoin to be added to savings accounts.
Industry
Sep 11, 2018 - 1 min, 57 sec read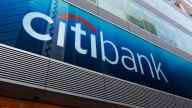 Citigroup May Be Preparing a New Crypto Investment Vehicle
Citigroup may be preparing a new crypto investment vehicle called "Digital Asset Receipts", which permit indirect ownership of cryptocurrencies.
Industry
Sep 10, 2018 - 1 min, 57 sec read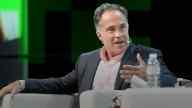 Blockchain Hot Topic at TechCrunch Disrupt, Goldman CFO and Ripple CEO Offer Insights
TechCrunch Disrupt 2018 featured many experts talking about blockchain and cryptocurrency, including Ripple's CEO and Goldman Sachs' CFO.
Industry
Sep 07, 2018 - 3 min, 1 sec read