Writer

Abhimanyu romanticizes technology and holds a strong belief that despite all its flaws, it can make the world a better place. The idea of democracy and a more equitable world makes him swoon and, for that reason alone, he champions Blockchain technology. He does not mind that it makes him money either. When not writing or reading or making the local dogs howl with the fatal combination of his guitar and harmonica, he's thinking about the meaning of life and usually comes up short. He resides in India.
READ FULL BIO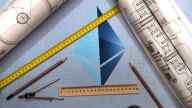 Ethereum Enterprise Alliance Releases New Specification for Developers
A new Ethereum specification for developers, among other developments, will be detailed at Ethereum's flagship event, Devcon.
Ethereum
Oct 30, 2018 - 1 min, 47 sec read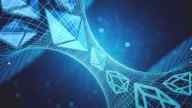 EOS 21 Protocol Allows the Ethereum Tokens to be "Teleported" to EOS Blockchain
A new protocol called EOS21 allows Ethereum tokens to be "teleported" to the EOS blockchain without any loss in functionality.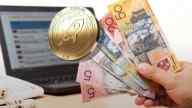 Australian Dollar Backed Stablecoin To Be Released on the Stellar Network
Novatti will release an AUD-backed stablecoin on the Stellar network, expected November 19. This is just one of many stablecoins on the network.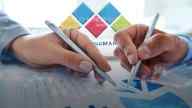 Report Concludes that Crypto Market could Hit $1.4 billion Value by 2024
A report by MarketsandMarkets concludes that the cryptocurrency market will grow to $1.4 billion by 2024 with a CAGR of 6.18%
Markets
Oct 24, 2018 - 1 min, 55 sec read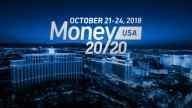 Global Fintech Event Money 20/20 Kicks Off in Las Vegas
The US leg of the Money 20/20 event has kicked off in Las Vegas, and will feature several industry experts offering their views on the space.
Industry
Oct 22, 2018 - 2 min, 13 sec read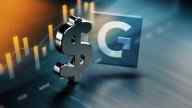 Genesis Lending Platform Sees Significant Increases in Institutional Investments
A Q3 Insights report by digital assets service Genesis Capital has revealed that institutional investment in the crypto space has been positive.
Markets
Oct 19, 2018 - 1 min, 49 sec read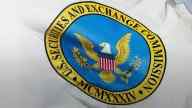 SEC's New FinHub Division Will Emphasize Interactions with Crypto Stakeholders
The US SEC has launched a new division called FinHub that will serve as a liaison between the public and domestic and international regulators.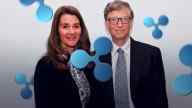 Bill and Melinda Gates Foundation Going Forward with Ripple for "Pro-Poor" Payments
An official from the Bill and Melinda Gates Foundation announced that it will also bring in Coil to deliver donations to poorer nations.
Industry
Oct 18, 2018 - 2 min, 11 sec read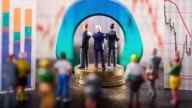 Swiss Stock Exchange Buys Stake in Startup, to Implement DLT-based Services Next Year
Switzerland's main stock exchange has purchased a stake in crypto startup PassOn AG., as they envision the tokenization of company shares.
Industry
Oct 16, 2018 - 2 min, 29 sec read