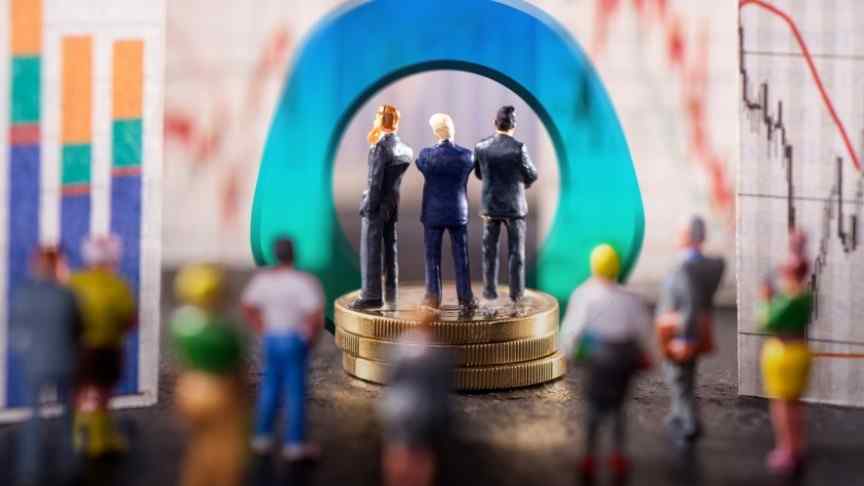 Swiss Stock Exchange Buys Stake in Startup, to Implement DLT-based Services Next Year
Oct 16, 2018, 4:23PM
Switzerland's main stock exchange has purchased a stake in crypto startup PassOn AG., as they envision the tokenization of company shares.
The SIX Stock Exchange, Switzerland's principal stock exchange, has purchased a stake in Swiss startup PassOn AG with the intention of implementing an end-to-end distributed ledger system that will serve as a trading, settlement, and custody platform. The new system is expected to launch sometime next year.
Valerio Roncone, the Head of Product Management and Business Development at SIX, says he welcomes the introduction of a seamless and legitimate way of trading digital assets for its customers,
The challenge in the digital asset space is to ensure clean, transparent and legally binding title to the assets between parties. This requirement is identical for counterparties who are exchanging assets whether they are living or deceased. The Distributed Ledger Technology-based solution developed by PassOn will help enable such asset transfer seamlessly.
Roncone will also have a seat on the startup's board as a part of the deal. The development is part of a larger effort to introduce fintech to the financial markets. SIX is also discussing the possible details of a regulatory framework with the Swiss Financial Market Supervisory Authority (FINMA) and the Swiss National Bank (SNB).
Seeking Trustworthy Partnerships
SIX previously announced that it would be building a blockchain-based platform to trade assets. The digital assets space is unique in that trading ecosystems are only just being formed - and with regulation largely uncertain in many parts of the world, traditional, long-serving exchanges like the NYSE and SIX are seeking to partner with entities they can trust, to avoid the risk that permeates the space.
Roncone says,
There are many actors looking into this technical issue, but PassOn AG is doing so in a fully regulated way, building an infrastructure that is notarized, visible to the authorities and transparent to all stakeholders that are involved.
PassOn AG CEO Stephan Wippermann hopes that their platform will make asset inheritance a hassle-free process,
We aim to leverage the latest Blockchain and Smart Contract technologies to bring inheritances into the digital age. We are preparing our ICO to fund the development of our digital estate planning and inheritance platform. In parallel, we will explore how to use SDX offerings such as listing or secure storage of the PassOn AG coin to leverage the SIX digital ecosystem.
Tokenization is a Tantalizing Form of Asset Distribution
While the impression might be that SIX wishes to trade digital assets, the actual focus will be on tokenizing company shares.
Several other companies and projects are looking towards the tokenization capabilities of Distributed Ledger Technologies to increase liquidity and ease entry into financial investment, most notably working with real estate and gold.
Projects such as RentBerry and Digix have already begun tokenizing these assets. In the case of real estate, this could allow many hundreds to hold tokenized portions of the entire value of a property or plot of land.
Blockchain's ability to tokenize virtually anything could open up limitless possibilities for governments, corporations, and individuals.
Disclaimer: information contained herein is provided without considering your personal circumstances, therefore should not be construed as financial advice, investment recommendation or an offer of, or solicitation for, any transactions in cryptocurrencies.