Writer

Rahul Nambiampurath is an India-based Digital Marketer who became attracted to Bitcoin and Blockchain in 2014. Ever since he has been an active member of the community. He is also a die-hard gamer and well renowned for binge-watching Game of Thrones.
READ FULL BIO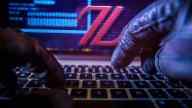 Hackers Make Off with $60 Million in Japanese Cryptocurrency Exchange Hack
Japanese cryptocurrency exchange Zaif, the 35th largest in the world by volume, suffered a breach that led to losses worth $60 million.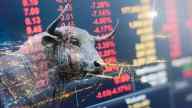 Crypto Bulls Call for 'Bottom of Crash' as Market Suddenly Stabilizes
With Bitcoin hovering steadily in the $6500 region, crypto bulls believe that the market is long overdue for a healthy recovery.
Markets
Sep 17, 2018 - 1 min, 24 sec read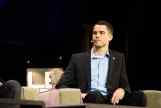 Roger Ver Self-Hosts Debate on Censorship with Bitcoin Subreddit Moderator
BCH supporter Roger Ver waged war against a r/bitcoin moderator in an unscripted interview on the topic of censorship resistance.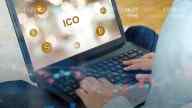 Study Reveals that Majority of ICOs Fail to Show Positive Returns for Investors
An analysis of ICO token prices conducted by The Block has revealed that the majority of ICOs conducted have failed to turn a profit.
ICO's
Sep 13, 2018 - 1 min, 32 sec read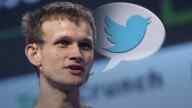 Vitalik Buterin Clarifies Some Sensitive Points in a Recent Tweet Storm
Vitalik Buterin clarified that his statement referring to cryptocurrency not growing exponentially was in terms of market cap alone.
Ethereum
Sep 12, 2018 - 1 min, 48 sec read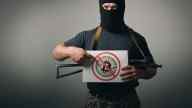 On 9/11 Congress Finds Crypto Contributions to Terrorism Funding Are Negligible
A U.S. Congress Subcommittee on Terrorism found that despite popular notion, cryptocurrency use in terrorist financing has been negligible.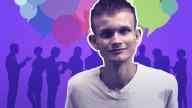 Crypto Community Remains Optimistic after Disparaging(?) Remarks by Vitalik Buterin
Buterin said in an interview that crypto prices will no longer be so influenced by marketing and will need more adoption in order to grow.
Ethereum
Sep 10, 2018 - 1 min, 46 sec read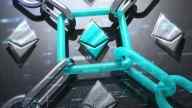 Fork in the Road: Ethereum's Next Update Could Determine Its Future
Ethereum's upcoming hard fork network upgrade Constantinople is set to reduce miner block reward by a third of the current amount.
Ethereum
Sep 08, 2018 - 4 min, 17 sec read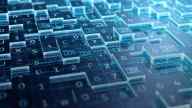 IBM Partners with Hu-manity.co to Secure Patient Data with Blockchain
A blockchain startup Hu-manity.co has built a healthcare data storage ledger in collaboration with IBM's blockchain division.