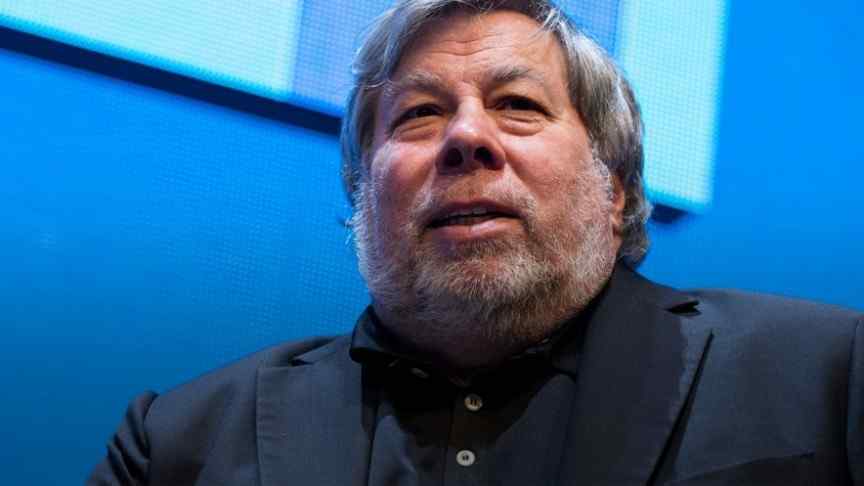 Steve Wozniak Steps in as Co-Founder of Blockchain Fund EQUI Global
Oct 18, 2018, 7:59PM
Apple co-founder and cryptocurrency supporter Steve Wozniak has joined blockchain venture capital fund EQUI Global as a co-founder.
EQUI Global, an emerging blockchain-based venture capital fund, has announced that Apple co-founder Steve Wozniak will come on board as a co-founder. The press release published October 15 explains that Wozniak will be finding technology startups that align with the vision of the fund. The chosen companies will then be mentored and guided by EQUI's panel of experienced entrepreneurs.
Wozniak joins EQUI's founder Doug Barrowman and co-founder Baroness Michelle Mone OBE. The two UK-based entrepreneurs made headlines in February this year when they successfully sold 50 luxury apartments in Dubai in exchange for Bitcoin. In the time since, they have announced EQUI Global, a fund that will enable investments through a blockchain-based digital token. This way, even non-institutional investors can participate in the fund. Users will be able to invest in the fund by simply purchasing units of EquiToken, an asset built on the Ethereum blockchain.
Wozniak's Crypto Support
In the past year, Steve Wozniak has come out as a vocal supporter of cryptocurrency and blockchain technologies. In an interview with CNBC earlier this year, he explained,
Bitcoin is mathematically defined, there is a certain quantity of bitcoin, there's a way it's distributed… and it's pure and there's no human running, there's no company running and it's just… growing and growing… and surviving, that to me says something that is natural and nature is more important than all our human conventions.
As for his current position as a venture capital fund co-founder, Wozniak acknowledges that EQUI Global is one of the very few projects he has backed since Apple. He stated,
Since I co-founded Apple with Steve Jobs, this is about the second time in twenty years that I actually said yes, I want to be a part of this.
Given the fund's blockchain roots, most companies included in the fund are related to cryptocurrency or distributed ledger technology, a booming industry at the moment. According to Wozniak himself, EQUI Global is currently evaluating over 20 technology businesses, even though the fund has not officially launched yet. Wozniak believes that EQUI will go on to disrupt venture capital funding, especially in the technology space where the fund will be making 80 percent of its investments.
Disclaimer: information contained herein is provided without considering your personal circumstances, therefore should not be construed as financial advice, investment recommendation or an offer of, or solicitation for, any transactions in cryptocurrencies.