Writer

Rahul Nambiampurath is an India-based Digital Marketer who became attracted to Bitcoin and Blockchain in 2014. Ever since he has been an active member of the community. He is also a die-hard gamer and well renowned for binge-watching Game of Thrones.
READ FULL BIO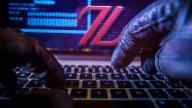 Hackers Make Off with $60 Million in Japanese Cryptocurrency Exchange Hack
Japanese cryptocurrency exchange Zaif, the 35th largest in the world by volume, suffered a breach that led to losses worth $60 million.
All the post are loaded