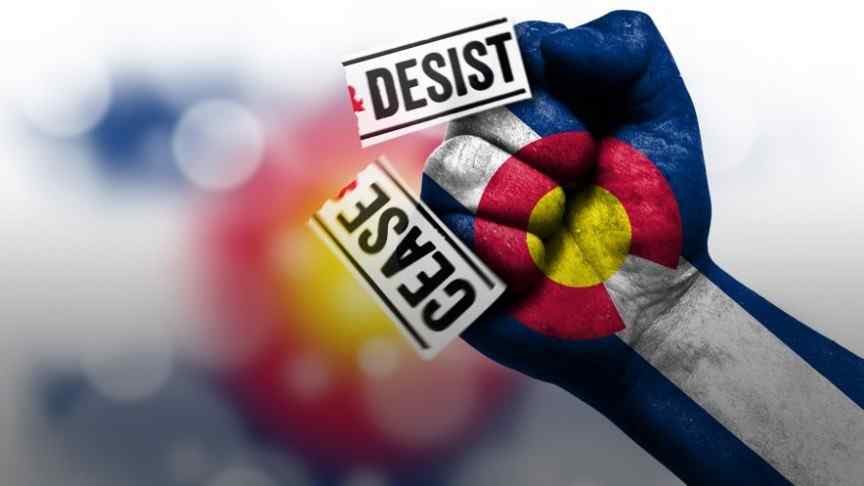 Colorado Cracks Down on Three Unregistered Companies Promoting ICOs
Aug 28, 2018, 8:46PM
The Colorado Department of Regulatory Agencies has issued cease and desist orders for 3 cryptocurrency companies promoting fraudulent ICOs.
Colorado's Department of Regulatory Agencies (DORA) has issued cease and desist orders against three cryptocurrency companies running unregistered initial coin offerings, according to a press release. Gerald Rome, the Securities Commissioner of DORA, has been leading the ICO Task Force since May of this year to protect Colorado investors from the wave of illegal cryptocurrency schemes. The companies named in the press release include Bionic Coin, Sybrelabs Ltd., and Global Pay Net.
Of the three, Bionic Coin appeared to be the most overtly fraudulent, promising to "grow your money without any effort" and claiming media affiliation with Forbes magazine when no proof that any such affiliation existed. It also had a questionable bounty program that offered up to ten thousand tokens per social media or blog post. Sybrelabs Ltd., on the other hand, offered investors a way to participate in a shared investment pool that would then be traded by a "crypto-arbitrage robot". This would supposedly net investors large percentages of profits on minimum investments of $25. Finally, Global Pay Net promised to share 80 percent of the company's profits with its investors.
Cease and Desist
The DORA order has directed all three websites to immediately "cease and desist in the solicitation sale of all unregistered securities to Colorado residents." While Bionic and Global Pay Net both appear to have concluded their initial coin offerings, Sybrelabs' Cryptoarb website has disappeared entirely. According to Global Pay Net's website, the ICO managed to raise 97 percent of its funding goal. However, that figure cannot be independently verified at this time.
Since May, Colorado has issued three separate cease and desist orders against cryptocurrency companies attempting to launch fraudulent initial coin offerings. The last press release came only a few weeks ago when Bitcoin Investments Ltd, EstateX, Bitconnect Ltd., and Magma Foundation were all affected.
Disclaimer: information contained herein is provided without considering your personal circumstances, therefore should not be construed as financial advice, investment recommendation or an offer of, or solicitation for, any transactions in cryptocurrencies.