Writer

Rahul Nambiampurath is an India-based Digital Marketer who became attracted to Bitcoin and Blockchain in 2014. Ever since he has been an active member of the community. He is also a die-hard gamer and well renowned for binge-watching Game of Thrones.
READ FULL BIO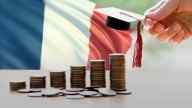 French Business School Now Lets Students Pay in Crypto to Study Blockchain
France-based Financia Business School has officially announced that it will begin accepting tuition fee payments in cryptocurrency.
Industry
Oct 29, 2018 - 1 min, 20 sec read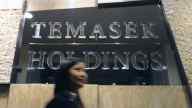 Vertex Ventures Invests in Binance to Boost Expansion in Southeast Asia
Temasek Holdings' venture capital division Vertex Ventures has reportedly invested in Binance to aid the launch of its new crypto-fiat exchange.
Industry
Oct 23, 2018 - 1 min, 22 sec read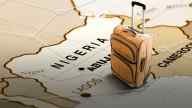 Africa Witnesses Two Roadshows Dedicated to Crypto and Blockchain
Two separate cryptocurrency and blockchain roadshows will commence shortly in the continent of Africa. Could crypto be of use to the area?
Industry
Oct 22, 2018 - 1 min, 32 sec read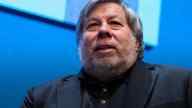 Steve Wozniak Steps in as Co-Founder of Blockchain Fund EQUI Global
Apple co-founder and cryptocurrency supporter Steve Wozniak has joined blockchain venture capital fund EQUI Global as a co-founder.
Industry
Oct 18, 2018 - 1 min, 51 sec read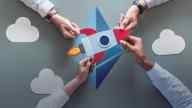 ETC Labs to Incubate and Support up to 24 Blockchain Startups Every Year
Ethereum Classic Labs' Program Director Elizabeth Kukka stated in an interview that the organization aims to support 20-24 startups every year.
Industry
Oct 15, 2018 - 1 min, 46 sec read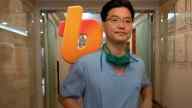 Controlling Shares in Bithumb Exchange Sold for $353 Million to BK Global Consortium
Cryptocurrency exchange Bithumb has reportedly been sold to a Singapore-based medical firm BK Global for over $352 million.
Industry
Oct 12, 2018 - 1 min, 33 sec read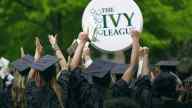 Ivy League Universities Reportedly Invest Millions in Cryptocurrency
Several top colleges in the United States have invested tens of millions dollars in the cryptocurrency market, either directly or via equity.
Industry
Oct 11, 2018 - 1 min, 41 sec read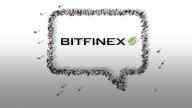 Cryptocurrency Exchange Bitfinex Shuts Down Insolvency Rumors
Digital currency exchange Bitfinex has announced that it is not under immediate threat of insolvency and the rumors are false.
Industry
Oct 08, 2018 - 1 min, 48 sec read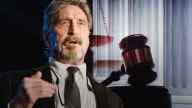 McAfee-Affiliated MGT Capital Investments Faces Class Action Lawsuit
MGT Capital Investments has been hit by a lawsuit alleging the company's involvement in share manipulation and a pump and dump scheme.
Industry
Oct 04, 2018 - 1 min, 38 sec read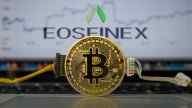 EOS and Bitfinex Collaborate to Launch Decentralized Exchange EOSfinex
Bitfinex has announced a partnership with Block.one to launch a new decentralized exchange, EOSfinex, for peer-to-peer cryptocurrency trading.
Industry
Sep 28, 2018 - 1 min, 18 sec read