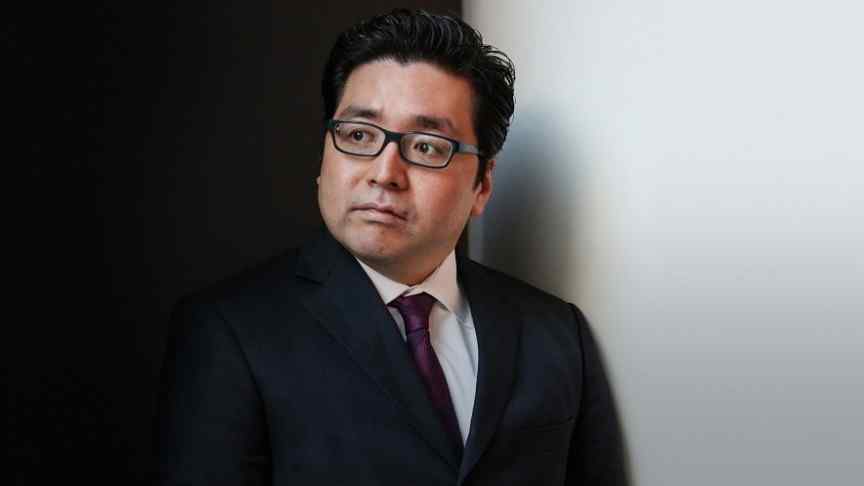 Crypto Bull Tom Lee Believes Worst is Over; Markets to Rally by Year-End
Oct 25, 2018, 5:00PM
In a note to clients, Wall Street analyst Tom Lee expressed confidence that the Federal Reserve will prevent another long-term market crash.
Wall Street analyst and Fundstrat's head of research Tom Lee believes that global equity markets could be in for a year-end rally, according to a Bloomberg report published October 24.
In a note to investors, Lee said,
The biggest risk is a loss of confidence across other asset classes - this has not happened...And if it did, we expect the Fed and the Treasury department to begin intervening.
Lee also said that the recent separation of Bonds and VIX from the S&P 500 could potentially stimulate the stock market.
While the global stock market has been in somewhat of a slump recently, most cryptocurrencies have not been experiencing great volatility in price or trading volume. After a gradual decline since the start of 2018, Bitcoin has been trading in the mid-$6000 region for the past three months. The same is true for most other digital tokens as well. The stock market, on the other hand, is on track to record its worst October in years. The Dow Jones Industrial Average dropped by around 3.2% on October 10. This was eventually followed by a similar Asian market slide two weeks later on October 25.
In a recent interview with BlockShow, Lee dismissed the possibility of an imminent economic crisis in the US. Addressing cryptocurrency prices, he said,
Bitcoin is preparing to break out. It has found support around the $6,000 level, which equals the breakeven for mining costs.
He also expects Bitcoin to be one of the most profitable digital currencies next year. In July, at the 2018 Asia Blockchain Summit, Lee predicted that the price of Bitcoin would reach $22,000 by the end of the year.
Tom Lee has held a bullish outlook on cryptocurrencies for quite some time now. In another note to clients last month, he said, "We believe Ethereum is about to stage a trend reversal and rally strongly," before claiming that market sentiment is "overly negative".
Disclaimer: information contained herein is provided without considering your personal circumstances, therefore should not be construed as financial advice, investment recommendation or an offer of, or solicitation for, any transactions in cryptocurrencies.