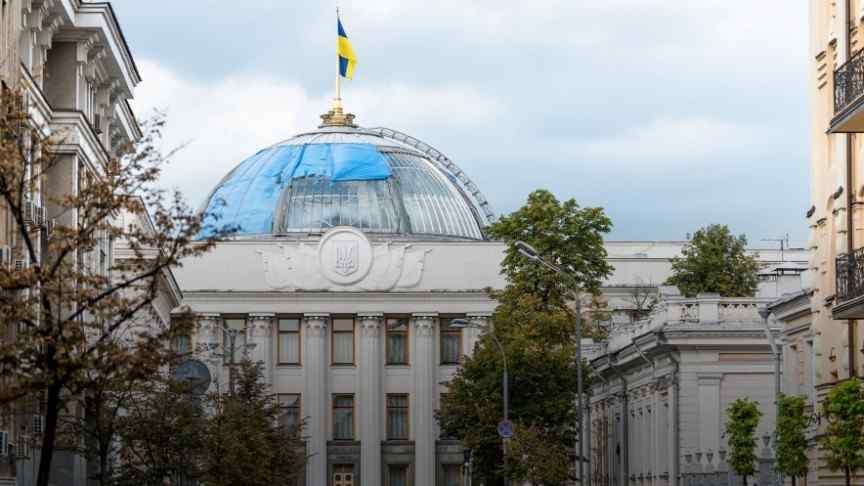 New Ukrainian Bill Proposes Halt on Cryptocurrency Taxation Until 2030
Oct 24, 2018, 4:48PM
A new bill introduced in the Ukrainian parliament proposes a halt on all forms of cryptocurrency taxation in the country until the end of 2029.
A new bill presented in the Ukrainian Verkhovna Rada (parliament) proposes an unconditional tax break for entrepreneurs and companies in the cryptocurrency industry. If passed, the law will introduce key changes to Ukraine's tax code, and formally define blockchain technology as a mechanism "for reaching a consensus on the status of a distributed database at a specified time". Other related terms, such as cryptography, mining, and digital assets, have also been provisioned in the bill separately.
The bill would allow entrepreneurs and other legal commercial entities to be exempt from paying taxes on their cryptocurrency dealings until December 31, 2029. According to the bill's author, Yuriy Bogdanovich, doing so will "stimulate the development of the market of virtual assets in Ukraine temporarily." Cryptocurrency 'equipment', or high-end mining hardware, will also not be taxed during import or sale. The draft in question, tagged 9083-1, was published September 27, 2018, and is pending approval by the Verkhovna Rada.
No Tax Laws Yet
It is important to note that Ukraine has not formally defined any cryptocurrency taxation legislation yet. In September, deputy-finance minister Sergey Verlanov advised citizens to pay the standard 19.5 percent income tax rate on all crypto-based income until new laws are introduced. Notably, Bill 9083-1 has been presented as an alternative to another cryptocurrency taxation proposal published a few weeks prior. Authored by Mushkak Alexey Petrovich, draft 9083 suggests cryptocurrency taxation be slashed to a nominal 5 percent until December 31, 2023. Post that, however, the tax rate for businesses and end-users will be pegged at 18 percent.
While Ukraine's central bank has repeatedly advised caution to cryptocurrency investors, it is clear that legislation will make its way to Ukraine sooner rather than later. Several cryptocurrency-related bills have been introduced in the past year, each addressing prominent topics such as taxation, mining, and 'know your customer' verification procedures.
Disclaimer: information contained herein is provided without considering your personal circumstances, therefore should not be construed as financial advice, investment recommendation or an offer of, or solicitation for, any transactions in cryptocurrencies.