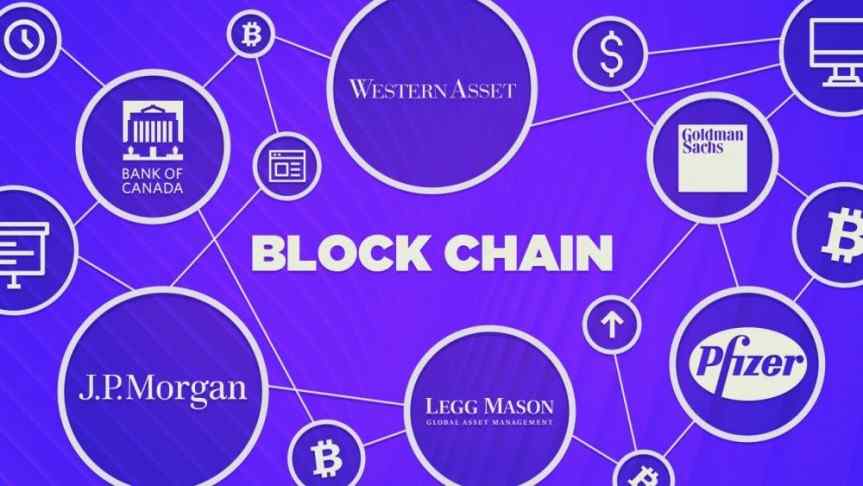 JP Morgan and Bank of Canada Issue Blockchain-Based Certificate of Deposit
Apr 21, 2018, 9:46AM
JP Morgan partnered with NBC to issue a test Yankee CD on a Blockchain platform. The first Blockchain project in the banking sector seems close.
JP Morgan, the National Bank of Canada, and other financial companies are collaborating on a Blockchain project. The banks announced Friday that they conducted a successful trial in which they issued a debt instrument using Quorum, JP Morgan's new open-source Blockchain platform for enterprises. The primary goal of the project is to streamline origination, settlement, and interest rate payments, as well as other processes, utilizing the speed and security of distributed ledger technology.
According to Reuters, the trial took place on Wednesday. Using JP Morgan's Quorum they were able to mirror a $150 million, one-year Yankee Certificate of Deposit (CD) issued by the Bank of Canada the same day. According to JP Morgan, this latest spin-off of Quorum, their native Ethereum-based Blockchain platform, has been under development for over a year. Other notable participants in the trial included Goldman Sachs Asset Management, Pfizer, and Legg Mason's Western Asset. Each played the role of investors during the CD issuance.
As millions of dollars are being invested to develop Blockchain-based applications, many corporate representatives have expressed optimism about such projects. David Furlong Senior Vice President of Artificial Intelligence, Venture Capital, and Blockchain at the Bank of Canada said:
"Blockchain-related technologies have the potential to bring about a major change in the financial services industry. National Bank of Canada is proud to join forces with trusted partner J.P. Morgan to test blockchain technology in the context of a Yankee certificate of deposit issuance. This is a unique opportunity for us to expand our knowledge of blockchain."
Similarly, JP Morgan's Head of Blockchain Initiatives, Umar Farooq, described a major increase in interest for more Quorum-related initiatives from the banks' clients. Farooq declined to provide more details about the interested parties, however, he went on to say that JP Morgan plans to staff the Quorum team with several engineers from other departments who are familiar with Blockchain technology. "Blockchain is in the early stages of development in the financial industry, but JPMorgan is optimistic about its potential," he added.
Since the beginning of 2018, we have seen many remarkable developments originating from major financial institutions looking to facilitate Blockchain projects. It would be a surprise if we did not see a major Blockchain-based banking operation officially launched before the end of the year.
Disclaimer: information contained herein is provided without considering your personal circumstances, therefore should not be construed as financial advice, investment recommendation or an offer of, or solicitation for, any transactions in cryptocurrencies.