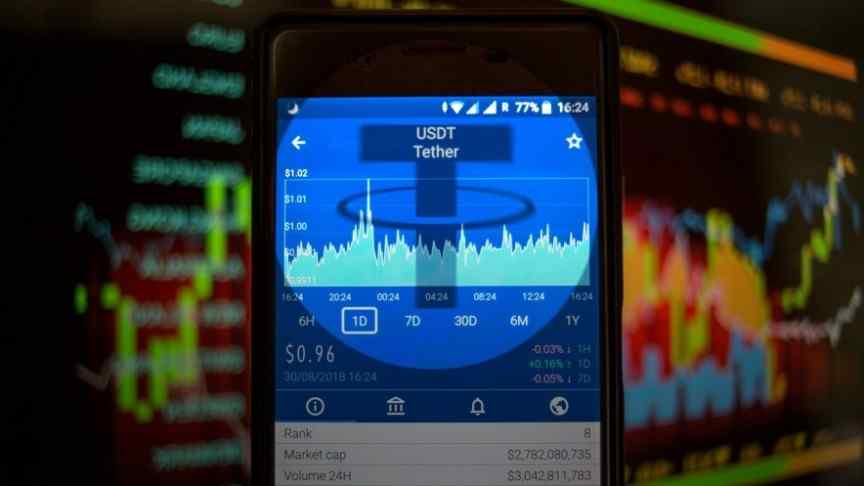 Massive Tether Sell-Off Causes Bitcoin To Surge Over $7500
Oct 15, 2018, 6:55PM
A massive sell-off of controversial cryptocurrency Tether led to an unexpected rally in prices across the market. What does the future hold?
The Fall Of Tether
Controversial cryptocurrency Tether, which rose to prominence on the premise of being the first "stable coin" pegged to the U.S. Dollar, fell up to 15% and traded at 85 cents on U.S.-based cryptocurrency exchange Bittrex and at 90 cents on Kraken. This movement triggered a loss of trust among traders who attempted to exit Tether by moving into other cryptos, fuelling a huge rally across the crypto market. While Bitcoin shot up to over $7500 from $6200 on platforms that support USDT (such as Bitfinex, Kraken, Binance, and OKEx), it moved considerably less on non-USDT supporting platforms.
The wider crypto community is speculating and fearing a massive crash/correction on account of this false dawn. Binance and Kucoin both temporarily suspended USDT deposits and withdrawals; the latter even announced the listing of two other stable coins pegged to the dollar - TrueUSD and Circle's USD Coin.
Tether and Bitfinex
Tether not only has the 8th largest market cap (~$2 billion), but it also ranks as the second most frequently traded cryptocurrency. However, Tether has yet to provide conclusive evidence that it holds enough U.S. dollars in its bank accounts after being repeatedly accused of lying about its dollar holdings and failing to conduct proper audits. The potential ramifications of Tether's downfall could therefore be huge and cause massive volatility and increased exposure to market swings for crypto investors.
Tether's misery is confounded by their close links with Bitfinex, where Tether was trading at an all-time-high Bitcoin price premium of 11.28%, which indicates that its holders are rushing for the exit. Bitfinex has had to battle allegations that it was insolvent and facing banking troubles after the exchange lost its banking relationship with Noble Bank and more recently with HSBC as well, due to which it had to suspend fiat deposits earlier this month. Both Bitfinex and Tether were subpoenaed last December by the U.S. Commodity Futures Trading Commission.
The Conspiracies
As with everything crypto, there are two schools of thought around Tether's collapse: While one camp sees the risk of an imminent market crash deeming Tether to be largely responsible for propping up Bitcoin's price, the other believes that this is paranoia and yet another ploy to manipulate the market. The advocates of the latter point to Bitfinex resuming withdrawals, the emergence of other stablecoins, a fake image circulating claiming Binance was delisting Tether, as well as the well known FUD tactics of the traditional financial sector.
If an exchange like Bitfinex loses access to banking services and is unable to gain access to a new one, then it is virtually sitting on billions of dollars. In such a state, fiat withdrawals would be suspended, crashing the price of the coins associated with the exchange. The vicious circle continues - a catastrophic loss of faith would mark the onset of a crash of the wider market, causing more panic selloff. Rinse and repeat.
Silver Lining
As a community, it is also important to focus on some long term positive changes that can come out of this development. Tether has truly become the Achilles heel of cryptos. Its downfall will at least result in traders and exchanges shifting to regulated, audited, and trusted alternatives such as Gemini Dollar, TrueUSD, USDCoin, and Paxos. Sometimes things need to die in order for growth to take place.
Disclaimer: information contained herein is provided without considering your personal circumstances, therefore should not be construed as financial advice, investment recommendation or an offer of, or solicitation for, any transactions in cryptocurrencies.