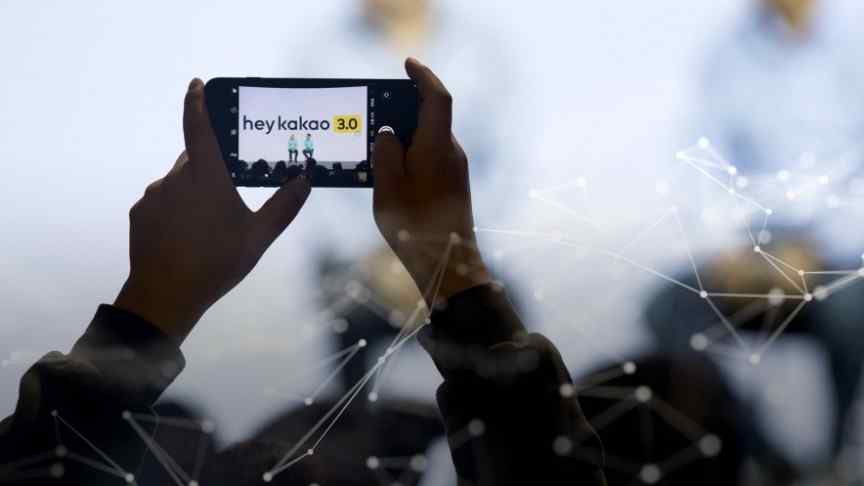 Messaging App Kakao Launches Its Own Klaytn Blockchain
Oct 9, 2018, 8:48AM

by
Mike Dalton
Kakao launched its own blockchain following the footsteps of Kik and LINE. What will the integration of blockchain and chat app look like?
The South Korean messaging app Kakao has launched its own blockchain. The new Klaytn blockchain will eschew wallets, keys, and crypto addresses, and will presumably offer a traditional account interface in order to appeal to a wide range of users. Klaytn is currently in the testnet phase, but a mainnet that serves general users will be launched in early 2019.

Klaytn will mainly be used as a platform for dApps, and the creators are promising rapid performance. Apparently, Klaytn can achieve as many as 1500 transactions per second and has a shorter block interval than Bitcoin or Ethereum. These measures are particularly important in terms of competition, as Ethereum is currently the leading dApp platform but is facing performance issues and is under heavy transaction load.
Ten partners will initially be selected to develop the Klaytn testnet; the developers, which have not been selected yet, will come from a variety of industries, including video streaming, social media, advertising, and many others.
Kakao is not the first chat app to enter the crypto sphere. Kik launched a reward token (KIN) and an accompanying marketplace in June, and the Japanese app chat LINE launched its own cryptocurrency (LINK) and an exchange app shortly after.

Since chat apps are already used for communication, they are particularly well-suited for payment networks; crypto transactions are, after all, a type of communication. They also benefit from existing users that can be onboarded onto a new blockchain platform. Klaytn is, however, in its early days, and the details of its integration with the Kakao app are yet to be resolved.
Disclaimer: information contained herein is provided without considering your personal circumstances, therefore should not be construed as financial advice, investment recommendation or an offer of, or solicitation for, any transactions in cryptocurrencies.