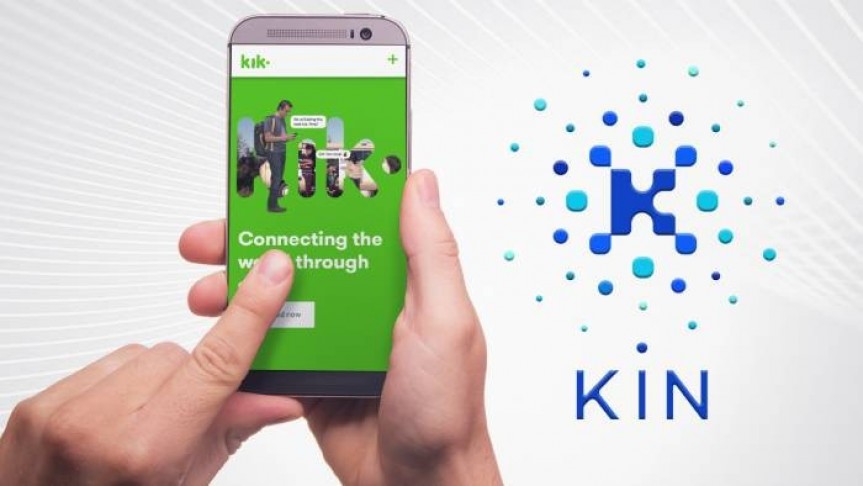 Kik Marketplace Introduces Real Spend Options as Kin Token Goes Live
Jun 28, 2018, 8:17AM

by
Mike Dalton
The chat app Kik has gone live with its reward token, Kin. Will Kik's sizable userbase lead to widespread adoption of the token?
The popular chat app Kik announced yesterday that its cryptocurrency, Kin, has been integrated into the platform. Kik users can now spend Kin tokens on premium chat themes and earn the tokens in various ways.
Our goal is to make Kin the most used cryptocurrency in the world and getting Kin into the hands of more Kik users is a critical step in achieving this / Ted Livingston, founder and CEO of Kik and Kin
The Kin token aspires to become a new economic model for the digital market, presenting a new way for companies to monetize and for users to be compensated for their contributions to the public digital sphere. Kin was born last summer when Livingston announced a token sale. The initial sale offered 1 trillion tokens worth $125 million. Kin has since evolved into the Kin ecosystem, a blockchain for companies that want to offer Kin as reward tokens to users, and has been adopted by the Unity game platform.

Kik is somewhat exceptional, as social media companies have had a difficult relationship with cryptocurrency. Major sites, including Google, Twitter, Facebook, and Snapchat, have banned ads for ICOs and cryptocurrencies. Meanwhile, up-and-coming social networks such as Steemit have embraced cryptocurrency and have been built upon ICOs and token sales.

Kik is somewhere in the middle of this divide. The platform gained popularity long before deciding to create a cryptocurrency. Kik has 300 million users, a stark contrast to Steemit's one million users. A sizable existing userbase will surely provide a head start for the Kin token in terms of adoption.
Disclaimer: information contained herein is provided without considering your personal circumstances, therefore should not be construed as financial advice, investment recommendation or an offer of, or solicitation for, any transactions in cryptocurrencies.