Writer

Mike is a library technician and freelance writer who spends time researching a lot of things. He is curious about everything and is continually astounded by the vast amount of blockchain projects in the world.
READ FULL BIO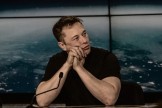 Elon Musk Is Still Weighing Options after Cancelling Bitcoin Payments
Tesla suspended Bitcoin payments earlier this month, but its CEO, Elon Musk, is still considering cryptocurrency options.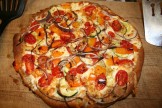 Bitcoin Pizza Day 2021: What Events Were on the Menu This Year?
Bitcoin Pizza Day takes place on May 22nd. Several events are lined up to commemorate the first-ever Bitcoin purchase.
Industry
May 27, 2021 - 4 min, 8 sec read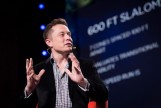 Elon Musk as the Face of Crypto: SpaceX, Saturday Night Live, Dogecoin, and More
Following Tesla's gradual acceptance of Bitcoin, Elon Musk is rapidly becoming the face of cryptocurrency.
Industry
May 17, 2021 - 3 min, 39 sec read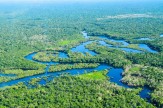 Will Amazon's Digital Currency Lead the Way to Crypto Adoption?
Amazon's rumored digital currency could be a precursor to crypto acceptance. Here's what to watch for as the commerce giant dives into crypto.
Industry
May 06, 2021 - 3 min, 42 sec read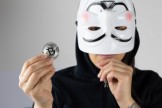 Who Was Satoshi Nakamoto? Speculation Ten Years After His Disappearance
Ten years ago, Satoshi Nakamoto disappeared. Who was he?
Industry
May 01, 2021 - 4 min, 6 sec read

Crypto Exchange IPOs: Will Coinbase's Stock Market Listing Set a Trend?
Coinbase ran its IPO on April 14, making it one of the first crypto exchanges to go public. Will this set a trend for other companies?
Industry
Apr 21, 2021 - 3 min, 55 sec read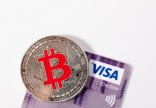 Visa, Mastercard, and PayPal: Major Payment Companies and Crypto
The largest payment companies are now working with cryptocurrency. Here's how they are using it.
Bitcoin
Apr 15, 2021 - 3 min, 29 sec read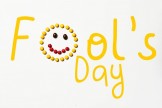 April Fools' Day 2021: A Roundup of the Crypto Industry's Best Jokes
The first day of the month marks April Fools' Day. These are the best jokes from the crypto industry this year.
Industry
Apr 04, 2021 - 4 min, 4 sec read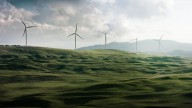 Bitcoin and the Environment: What Is the Ecological Toll of Crypto?
Bitcoin's energy consumption and ecological footprint is a concern for many. Can the industry address the issue?
Bitcoin
Apr 02, 2021 - 4 min, 11 sec read