Writer

Mike is a library technician and freelance writer who spends time researching a lot of things. He is curious about everything and is continually astounded by the vast amount of blockchain projects in the world.
READ FULL BIO

Elon Musk's Leaked Twitter Acquisition Texts Reveal Early Crypto Plans
Newly leaked messages reveal Elon Musk's now-canceled plans to integrate Twitter with blockchain and crypto.
Industry
Oct 05, 2022 - 2 min, 36 sec read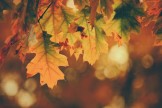 Celsius and Voyager Bankruptcy Proceedings Could Conclude This Fall
Celsius and Voyager are selling or auctioning their assets. Customers may soon regain access to their frozen funds.
Industry
Sep 28, 2022 - 3 min, 21 sec read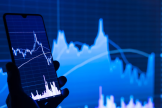 Nasdaq Has Launched an Institutional Crypto Custody Service
The stock market giant Nasdaq is preparing to launch Nasdaq Digital Assets, a custody service for institutions.
Industry
Sep 22, 2022 - 2 min, 3 sec read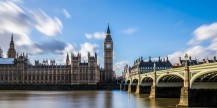 U.K. Politics: How Will Liz Truss as PM and the Queen's Death Impact Crypto?
England's plans for cryptocurrency and blockchain will likely continue despite a change in leadership.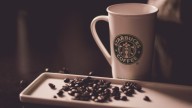 Starbucks Will Launch "Collectible Stamp" NFTs Based On Polygon Technology
Starbucks is building NFTs on Polygon's blockchain technology; those collectibles will be part of the company's loyalty program.
Industry
Sep 15, 2022 - 2 min, 3 sec read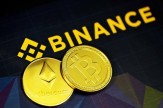 Binance To Merge Stablecoin Balances; Circle and Paxos Express Support
Binance is forcibly converting user balances of three stablecoins to its own competing stablecoin, Binance USD (BUSD).
Industry
Sep 08, 2022 - 2 min, 27 sec read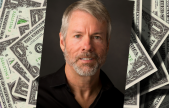 MicroStrategy Chair and Bitcoiner Michael Saylor Charged With Tax Evasion
Michael Saylor is facing charges of tax evasion. He heads MicroStrategy, the single largest corporate Bitcoin investor.
Industry
Sep 04, 2022 - 2 min, 0 sec read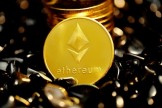 Ethereum Staking Options: Everywhere You Can Earn Returns on ETH
Several popular services can help you earn rewards on Ethereum. Here's how you can start staking your ETH holdings.
Ethereum
Sep 03, 2022 - 2 min, 26 sec read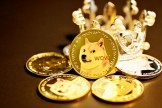 What Is Dogechain? How the Layer 2 Project Is Related to Dogecoin
Dogechain isn't Dogecoin. It's a "second layer" project that aims to extend Dogecoin, and it is generating hype.