Writer

Mike is a library technician and freelance writer who spends time researching a lot of things. He is curious about everything and is continually astounded by the vast amount of blockchain projects in the world.
READ FULL BIO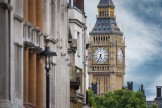 Tether Plans to Create a British Pound-Backed Stablecoin for the UK
Tether will soon introduce a stablecoin tied to the value of the British pound to accompany its dollar-backed token.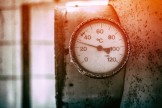 What Is Celsius Network and Why Has It Suspended Client Withdrawals?
Celsius, a popular crypto lending firm, has suspended withdrawals. Here's how it could impact the crypto industry.
Industry
Jun 21, 2022 - 3 min, 58 sec read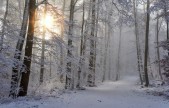 Coinbase and Gemini Are Making Cutbacks Due to "Crypto Winter"
Two leading crypto exchanges are reducing their staff due to poor market conditions. Should investors be concerned?
Industry
Jun 07, 2022 - 3 min, 43 sec read

The U.S. SEC Has Rejected Another Bitcoin Exchange-Traded Fund
Meanwhile, a separate investment management firm has re-submitted its proposal for a Bitcoin ETF.
Industry
Jun 02, 2022 - 3 min, 13 sec read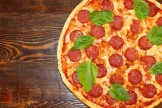 Bitcoin Pizza Day 2022: Here's What's Happening This Year
May 22, 2022 marks the 12th anniversary of Bitcoin Pizza Day. Here's what to expect from participating companies.
Bitcoin
May 24, 2022 - 3 min, 21 sec read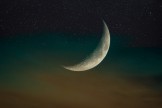 Luna and Terra Collapse Concludes as Other Stablecoins Stand Strong
Terra's collapse is nearing an end, as LUNA and TerraUSD approach near-zero values. What's next for stablecoins?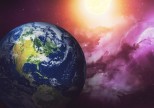 TerraUSD Prices Are Falling—What's the Future of the Stablecoin?
TerraUSD prices have fallen dramatically over the past week. Can the stablecoin recover its $1.00 price peg?
Markets
May 12, 2022 - 3 min, 45 sec read

The U.S. SEC Is Expanding Its Cryptocurrency Enforcement Unit
The SEC has nearly doubled the size of its cryptocurrency enforcement unit. How will this impact the crypto world?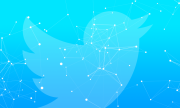 Elon Musk Buys Out Twitter; Crypto Industry Reacts as DOGE Prices Surge
Tesla leader Elon Musk has bought out Twitter following a three-week battle. Here's how it relates to cryptocurrency.
Industry
Apr 27, 2022 - 4 min, 23 sec read