Writer

Mike is a library technician and freelance writer who spends time researching a lot of things. He is curious about everything and is continually astounded by the vast amount of blockchain projects in the world. Mike lives on Canada's beautiful West Coast and is an avid cyclist and hiker.
READ FULL BIO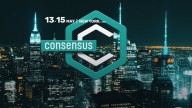 Consensus 2019 Is on Now: Who Are the Most Significant Parties In Attendance?
Consensus 2019 is the biggest crypto conference of the year. Which blockchain leaders are appearing, and what are they discussing?
Industry
May 14, 2019 - 4 min, 9 sec read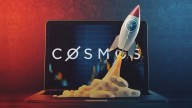 Cosmos Gains Ground: What Has Tendermint's New Blockchain Accomplished So Far?
Cosmos is a new blockchain with a focus on interoperability and staking. What has it accomplished so far, and where has it gained adoption?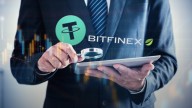 Tether and Bitfinex In Crisis: What the NY Attorney General's Charges Mean
The New York Attorney General's office has accused Bitfinex of mishandling funds. How will this impact the exchange and its stablecoin, Tether?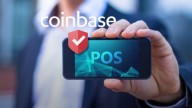 Staking Services: How Third-Party Tools Are Popularizing Proof-of-Stake
Staking is becoming an increasingly popular alternative to mining, but it isn't always accessible. Can staking services change that fact?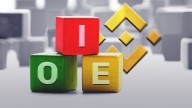 Initial Exchange Offerings: How Binance Set Off a Revolution In Token Sales
Initial Exchange Offerings are a new alternative to traditional ICOs. Binance has popularized the model, but does the trend truly have a future?
ICO's
Apr 19, 2019 - 4 min, 59 sec read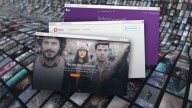 Surfing With Crypto: How Web Browsers Are Adding Support for Cryptocurrency
Some browsers have added support for cryptocurrency. Will this make crypto more accessible, and will mainstream browsers follow the trend?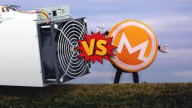 A Long-Term Plan: Monero Is Looking for Lasting Solutions to ASIC Mining
Monero's recent upgrade succeeded in warding off powerful ASIC miners. However, this won't last forever. What are the project's future plans?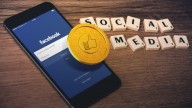 Facebook's Mysterious Crypto Project Is Approaching: Here's What to Expect
Facebook has been working on a blockchain project for almost a year. Rumors about a crypto payment tool are emerging...what do we know so far?
Industry
Mar 29, 2019 - 4 min, 21 sec read