Writer

Mike is a library technician and freelance writer who spends time researching a lot of things. He is curious about everything and is continually astounded by the vast amount of blockchain projects in the world.
READ FULL BIO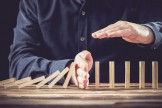 Fractionalized NFTs: A New Way to Own Non-Fungibles and Cryptocollectibles
Fractionalized NFTs provide a new way to invest in cryptocollectibles. Here's what you should know.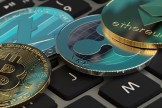 Facebook Is Inching Closer to Crypto With Novi Wallet and Non-Fungible Tokens
Facebook's Diem project seems closer to fruition with new announcements from leader David Marcus.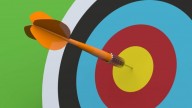 Alibaba, eBay, and Shopify: These E-Commerce Sites Are Embracing NFTs
Three of the most popular e-commerce platforms are facilitating the sale of non-fungible tokens or "cryptocollectibles."
Industry
Aug 26, 2021 - 3 min, 33 sec read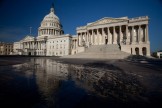 The U.S. Senate Has Passed Its Crypto Tax Bill: How Will It Affect the Industry?
A new U.S. bill could affect competition within the crypto industry.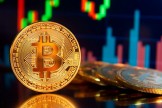 Is Amazon Planning to Accept Crypto?: Here's What We Know So Far
Rumors are circulating that Amazon could adopt crypto. Amazon, however, has denied those rumors.
Industry
Aug 02, 2021 - 3 min, 33 sec read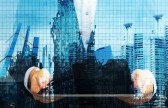 FTX, Circle, BlockFi and More: The Largest Crypto Fundraisers of the Year
Some of the largest crypto fundraisers have taken place over the past 12 months. Here are the largest fundraisers of the year.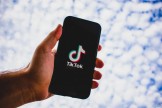 TikTok Bans Financial Advice: What Does This Policy Mean for Crypto?
The social media platform TikTok has banned branded crypto content. Here's what you should know.
Industry
Jul 15, 2021 - 3 min, 15 sec read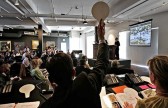 Auction House Sales: A New Venue for Cryptocurrency and NFTs
Auction houses such as Sotheby's and Christie's have begun to work with cryptocurrency and non-fungible tokens. Here's why.
Industry
Jul 06, 2021 - 3 min, 50 sec read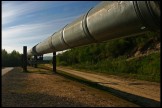 The Colonial Pipeline Crypto Seizure: How Was Bitcoin Involved in the Cyberattack?
U.S. authorities have seized Bitcoin following a cyberattack on the Colonial Pipeline. Here's what you should know.