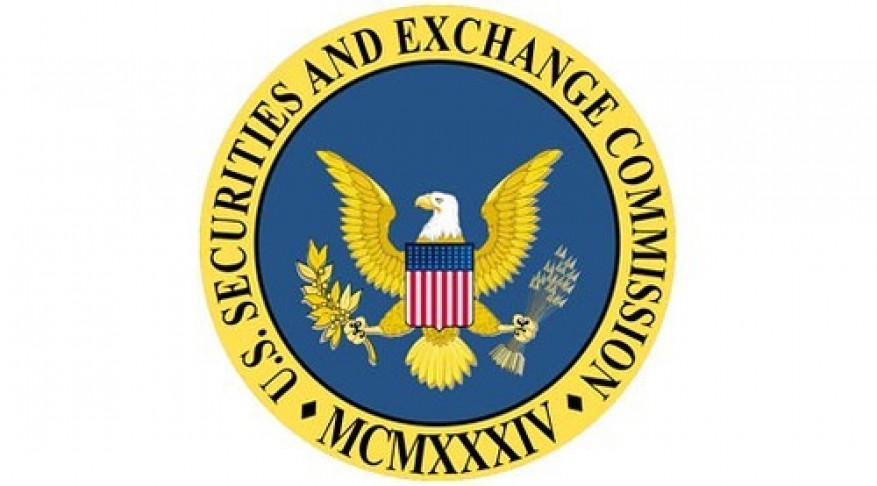 Regulation Roundup: SEC Actions For September & October 2020
Oct 16, 2020, 5:03PM

by
Mike Dalton
The SEC has taken action on various cryptocurrency-related issues in recent weeks. These developments are notable.
The U.S. Securities and Exchange Commission is one of the most active regulators in the blockchain industry. Over the past several weeks, it has taken action against several crypto companies and startups. At the same time, it has put forward suggestions that could improve opportunities for cooperative companies. These are the SEC's most notable actions during September and October 2020:
John McAfee Sued For ICO Promotion
On Oct. 5, the SEC charged crypto celebrity John McAfee with promoting ICO sales for profit. The SEC alleges that McAfee earned $23 million worth of cryptocurrency by endorsing the relevant projects, and by misrepresenting his relationship with those projects. The SEC now seeks to fine and penalize McAfee and prevent him from serving in leadership roles in a public company. The U.S. Justice Department has also charged McAfee with tax evasion for reasons related to the case.
SEC Endorses Stock Tokenization
On Oct. 2, SEC chairman Jay Clayton suggested that the regulator is open to tokenized stocks and exchange-traded funds (ETFs). Clayton stated that the SEC is "willing to try that" and that its "door is wide open." It does not appear that Clayton is open to a Bitcoin ETF, which has been a long-standing issue for the SEC. Rather, Clayton seems to be suggesting that traditional financial institutions may choose to represent their assets on a blockchain or digital ledger in the future.
OCC and SEC Differ On Stablecoins
On Sept. 21, the SEC commented on an OCC statement on stablecoins. The OCC's original statement effectively gives some banks and savings institutions the authority to handle tokens pegged to the U.S. dollar, as long as those tokens meet certain criteria. The SEC, however, intends to regulate stablecoins and determine whether those coins are securities, based on "facts and circumstances." This makes it clear that new stablecoin projects will not be exempt from scrutiny.
Robin Hood Probed By SEC
In early September, various news outlets reported that the trading firm Robinhood is facing a joint investigation from the SEC and FINRA. There appear to be two issues at stake. In the first, the SEC is investigating customer complaints around service interruptions in March. In the second, the SEC is investigating Robinhood's failure to disclose deals with high-speed traders. Though no public announcements have been made, insider sources suggest that Robinhood may have to pay a $10 million fine.
Unikrn Settles With SEC
On Sept. 15, the SEC revealed that it has settled with Unikrn, a cryptocurrency-based eSports betting company. The SEC charged Unikrn with operating a $31 million unregistered securities offering; now, Unikrn will pay a penalty of $6 million and return funds to investors. Unikrn will not be forced to admit or deny the findings, and the company says that the business will continue to go forward. However, the company will abandon its native token in favor of established cryptocurrencies such as Bitcoin.
SALT Lending Settles With SEC
On Oct. 30, the SEC charged SALT Lending with operating an unregistered ICO. The crypto lending and borrowing platform raised $47 million in 2017. Now, SALT has agreed to settle with the SEC by paying a civil penalty of $250,000 and establishing a claims process that allows investors to return their tokens for a refund. SALT does not need to admit or deny the findings, and like most crypto companies in a similar position, it will continue to operate as usual.
Kin Continues to Fight Regulations
On Sept. 30, a lawsuit between the SEC and the blockchain company Kin produced a ruling. A district court in New York ruled that Kin's 2017 ICO constituted an unregistered securities offering. However, this is not the end of the story: the ruling only impacts the possibility of a summary judgment, and Kin and the SEC will continue to battle in court. Kin believes that the SEC's regulations are unclear, conflicting, and a problem for the entire blockchain industry. The conflict has been ongoing since January 2019.
In Summary
The past several weeks have made the SEC's stance on crypto clear. Settlements and charges from the SEC have reinforced the fact that crypto startups will need to work quite closely with the regulator in the future if they want to succeed. However, the SEC has also made it clear that it is interested in seeking out new ideas and products. Hopefully, up-and-coming crypto firms are not discouraged by the strict situation.
Disclaimer: information contained herein is provided without considering your personal circumstances, therefore should not be construed as financial advice, investment recommendation or an offer of, or solicitation for, any transactions in cryptocurrencies.