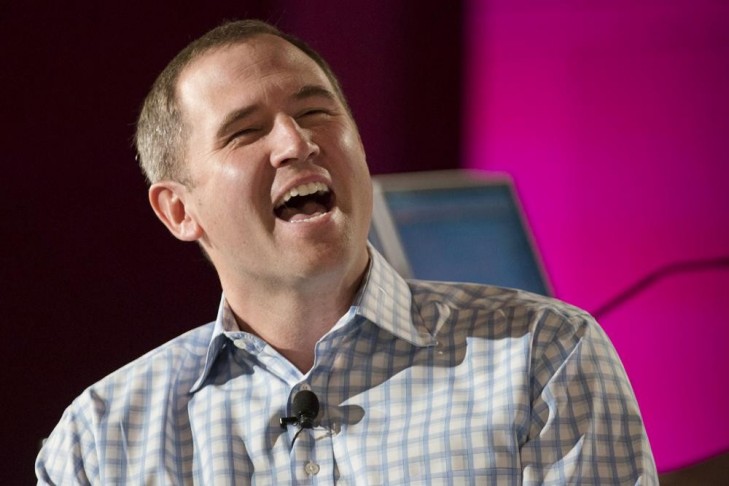 Ripple CEO Compares Bitcoin to Napster - Is He Wrong?
Mar 14, 2018, 4:44PM

by
Chris Madill
Ripple CEO, Brad Garlinghouse has called Bitcoin "The Napster of digital assets", but is Ripple's institutionally-compliant platform a true alternative?
Ripple CEO, Brad Garlinghouse, has called Bitcoin "The Napster of digital assets" in a recent interview with Bloomberg discussing the future of Ripple. The analogy draws parallels between both platform's circumventing of established regulations in their respective industries, and implies Bitcoin will meet the same ill-fate as Napster. The comparison has polarized Bitcoin and Ripple supporters, and raises the question; if Bitcoin is destined to fail because of an inability to adhere to banking regulations, will institutionally-accepted digital assets, like Ripple, offer an equally revolutionary paradigm-shift in how we bank?
In the recent interview with Bloomberg, Garlinghouse states:
"Some may look back at Bitcoin and say that it is the Napster of digital assets. What I mean by that is that Napster was the first to digitize music and demonstrate that you can do a lot of cool things with that. But ultimately they were circumventing trademark laws, they were circumventing royalty payments and then [the] government stepped in and Napster wasn't successful. But Spotify, iTunes, and Pandora were successful."
It would appear that Garlinghouse is implying that not only will Bitcoin become obsolete, but that Ripple could be compared to the "Spotify, iTunes or Pandora" of the future digital-asset economy. Garlinghouse continues by outlining the future potential of the Ripple platform:
"If you were going to send $10,000 to California today [from Singapore], the fastest way for us to do it is to drive to the airport and fly it there. That's crazy to think about it in the age of the internet. When we think about the customers that have come on board, it's because we're solving that real problem. We're changing the nature of a payment taking days to settle to California to seconds."
Garlinghouse's comments have supporters of both technologies weighing in via social media, with Ripple advocates preaching the benefits of regulation-compliance, and Bitcoin supporters implying regulated digital assets are untrustworthy.
With heavy regulations and tax-implications coming down from various government institutions around the world, there is no doubt that Bitcoin, and other decentralized peer-to-peer digital assets, will have a long battle in front of them. There is every chance that Bitcoin-esque technologies will crumble under pressure from governments and banks alike, and no doubt projects like Ripple could vastly improve the current services provided by centralized banking institutions.
In contrast, when one looks at the comparative marketcaps of the top cryptocurrencies to date, it appears as though the majority of support currently resides with the platforms that don't associate with regulatory frameworks. Ultimately, any crypto-purist will tell you the true advantage of decentralized digital assets rests in their ability to free us from the grasp of an archaic, corrupt, and outdated banking system. The common sentiment among investors is that the true value of blockchain-based currencies is found in their ability to provide a monetary system that has no need for centralized regulation, and that the future of currency will be controlled by the people who use it, not the ones who regulate it.
Disclaimer: information contained herein is provided without considering your personal circumstances, therefore should not be construed as financial advice, investment recommendation or an offer of, or solicitation for, any transactions in cryptocurrencies.