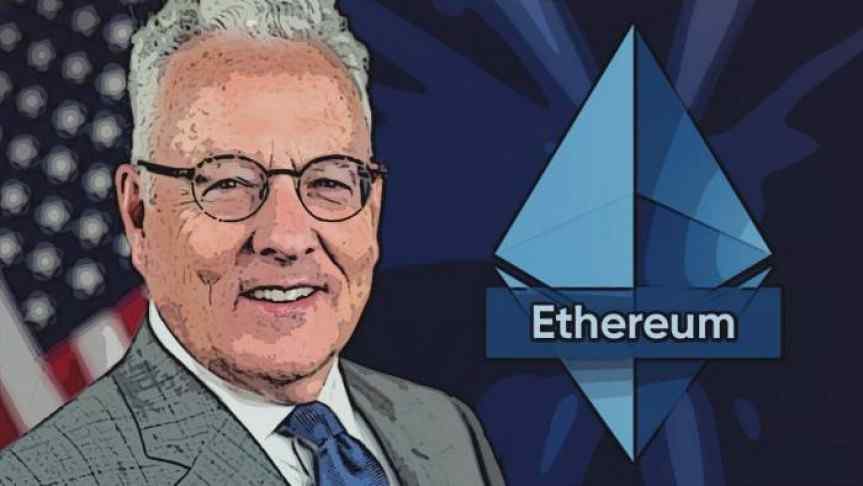 SEC's William Hinman Says Bitcoin and Ethereum Are Not Securities in Landmark Speech
Jun 15, 2018, 4:21PM
The SEC's William Hinman said that Ethereum and Bitcoin are not securities. However, regulations will be explored on a case by case basis.
After months of speculation, Ethereum and Bitcoin will not be classified as securities in the United States. The announcement was made by the Securities and Exchange Commission Director of Corporate Finance William Hinman during Yahoo Finance's All Market Summit: Crypto in San Francisco this week. Hinman clarified that the decision would not apply to every cryptocurrency. The SEC will continue to consider each crypto independently. Nevertheless, the announcement is very good news for the industry and dispels some of the fog around cryptocurrency regulation in the US.
William Hinman said,
Based on my understanding of the present state of ether, the Ethereum network and its decentralized structure, current offers, and sales of ether are not securities transactions.
Positive Market Effect
Shortly after Hinman's speech, the vast majority of digital currencies saw a price increase after a long bearish trend due to the impact of negative news, such as the Coinrail hack last week. Ethereum jumped by 10% to reach $520, before settling at $505 at the time of writing. Similarly, Bitcoin surged by 5% to peak at $6707, while the total market cap rose by $18 billion.
The community received the news with widespread excitement, as until recently it appeared the SEC may take a more hardline approach to cryptocurrency. If Ethereum were deemed a security, it would likely have meant the ICO would have been illegal, which would certainly have caused market chaos.
According to Hinman, whether a digital asset is a security or not, is based on the way it is offered and structured and not on how it is labeled. However, Hinman's statement is informal, and his criteria seem to be subjective. Hence, many questions continue to be raised across the community. In numerous Reddit forums, users speculated as to where the line between a security or not will be drawn and which cryptocurrencies may still be affected by securities designations. Additionally, as a digital coin can change features over time – such as Ethereum switching from PoW to PoS consensus – it could also be the case that the status of individual coins could change over time.
While many perceive the SEC as an oppressive force that aims to eliminate the potential of cryptocurrency, the SEC has in fact been quite cautious and patient with cryptocurrencies. The SEC's representatives have repeatedly highlighted the need to educate themselves about the technology and market structure before making rash decisions. The SEC's Hester M. Peirce has previously pointed out that regulators want to avoid harming development and innovation. Undoubtedly, with this latest optimistic statement by US regulators, the present outlook is good.
Disclaimer: information contained herein is provided without considering your personal circumstances, therefore should not be construed as financial advice, investment recommendation or an offer of, or solicitation for, any transactions in cryptocurrencies.