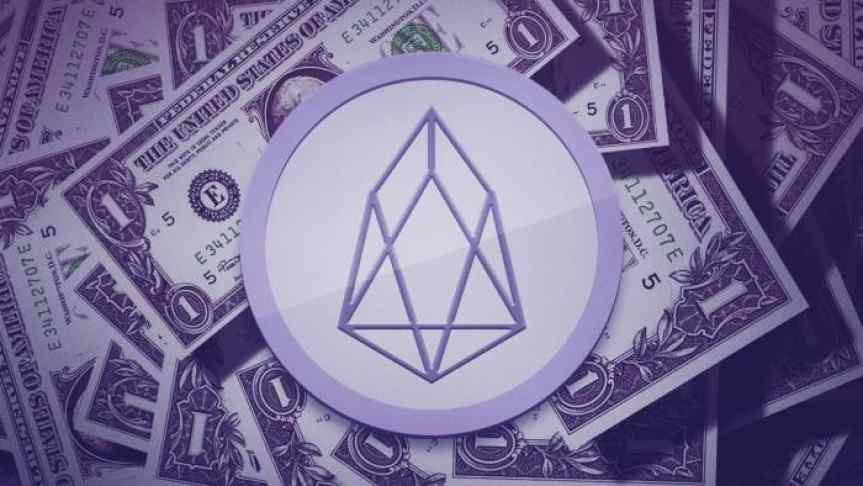 Ten Wallets Appear To Be Holding 50% Of All EOS Tokens
Jun 5, 2018, 7:08PM
EOS genesis snapshots show that 50% of all EOS tokens are held by 10 wallets. As exchanges appear to own them, concerns about security arise.
As the EOS Mainnet launched on June 3, a snapshot of the current EOS holdings by EOS Authority showed that only 10 wallets hold almost 50% of the available EOS tokens. The news of this potential centralization spread quickly through the crypto-community. EOS was already receiving criticism for the fact that mining will be handled by only 21 elected entities (Block Producers). Many have voiced concerns about EOS's commitment to decentralization. However, it is likely that the 10 top wallets are simply the large exchanges that are holding EOS while awaiting initialization of the blockchain by the first Block Producer.
According to the genesis snapshot results, the top 10 wallets hold 496,735,539 EOS or 49.67% of the 1billion available. The next 90 holders possess 251,441,292 or 25,14%, leaving the remaining 25.19% distributed to the total 163,930 EOS accounts. Is already publicly known that Block.one, the company behind the EOS ICO (which raised an impressive $4 billion during its 1-year presale,) holds 100 million EOS tokens, a sum valued at an additional roughly $1.5 billion.
Most Likely the Exchanges
Most in the community agree that exchanges such as Bithumb, OKEx, Huobi, Upbit, Bitfinex, and Binance are the most likely owners of the top wallets. It is impossible, however, to know for sure how the EOS tokens are distributed. It could be that only a few whales, undoubtedly close to the EOS project, hold the majority of the tokens. Even if it is the exchanges, there may be conflicts of interest.
Since exchanges such as Bitfinex have announced their candidacy to become Block Producers, which would give them a great deal of power in the EOS ecosystem, many have concerns that the exchanges would be able to manipulate the market or collude with other big players, in order to move the consensus to their favor.
There is also a known special bond between Bitfinex and Block.one. The latter recently moved $120 million worth of ETH (raised by the EOS ICO) to the exchange, using intermediary accounts. While this doesn't imply either party's wrongdoing, EOS holders should be aware of the possible implications of such actions in the future if EOS is to remain a decentralized platform.
Disclaimer: information contained herein is provided without considering your personal circumstances, therefore should not be construed as financial advice, investment recommendation or an offer of, or solicitation for, any transactions in cryptocurrencies.