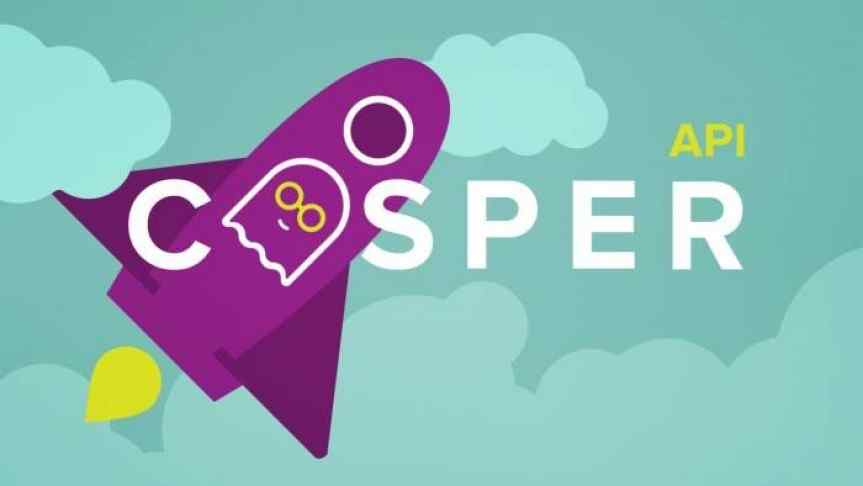 The Casper Project ICO: Bringing Decentralized Storage to dApps
May 9, 2018, 12:26PM
The Casper project is set to bring decentralized storage to dApps, compatible with different blockchains. The ICO will be held on June 30.
Despite worldwide scrutiny on ICOs and their increasingly patchy reputation, the rate of introduction of new projects into the blockchain industry has not seemed to slow. There is still space left in the market for projects to emerge and succeed in already crowded niches. Cloud storage and computing is one such niche as it is a service that blockchain technology and smart contracts are well-suited for.
Casper - not to be confused with Ethereum's Casper protocol - is a project that has recently announced it will run an ICO on June 30th. Focusing specifically on making cloud storage more accessible and affordable for data used by decentralized applications, Casper will compete with projects like Storj, Sia, and Filecoin, among many others.
Cloud storage remains a relatively expensive data storage option for consumers, and large organizations would certainly welcome cheaper alternatives to centralized cloud storage. Casper claims that their decentralized storage network will be three times less expensive than its centralized counterparts. The Casper API allows dApps to exchange data - fully encrypted - across different users nodes. The exact mechanism is not dissimilar to other decentralized cloud projects. It features redundant copies and rewards for renting out storage space.
While there may be heavy competition in blockchain-based cloud storage, there is great incentive for new unique projects. The cloud services market is expected to reach $71 billion in value by 2020. Even the promise of a small market share is significant. Decentralized solutions like Casper allow users, developers, and large organizations to benefit from features centralized options cannot offer: namely low costs and security against centralized leaks of encrypted data.
What's Unique About the Casper API?
In a lengthy whitepaper, Casper covers how their technology and platform is a more suitable choice for cloud storage, specifically for developers.
Casper has already indicated that developers will be their primary focus for the API. The key feature of the platform is that it will enable developers to work with any blockchain and provide an SDK to integrate applications easily. It also utilizes zk-SNARKs, the same privacy protocol that noted, privacy-focused project ZCash uses to ensure secure transactions. The platform will permit the storage of the usual media types, such as documents, audio, images, and video.
These features, along with the backup and faster download capability of decentralized networks, form the basis for the solutions Casper offers to its users for an effective storage mechanism.
Casper's Token Economy and ICO
As is the case with all decentralized cloud services, Casper functions as a utility token that rewards users with its CST tokens for renting out storage space. This rented space is in turn paid for by developers and others with the platforms token. However, the API will be launched on several blockchain platforms, meaning that users of different blockchains can request storage space from the Casper network. Storage providers will be paid in CST tokens.
Their pre-sale ICO, to be conducted on June 30, will release 238,333,333 to the public, which amounts to roughly 54% of the total token volume. The soft and hard cap has been set to $6.7 million and $31.8 million respectively. At this point, 1 CST token will be equal to $0.16 dollars and support up to 25.6 Gigabyte of storage. The sale will end upon reaching the hardcap or at the end of the two month period.
The ICO will not allow participants from the US and China.
The Team
Casper was founded by Artem Koltov, who is also the Head of the Digital Economy and Blockchain Technology Group of Russia and the founder of Russian digital agency Legion. The project's technology is spearheaded by Stanislav Kapulkin, who has experience in IT and AR, while Nurlan Tlegenov leads the marketing operation as Chief Marketing Officer.
The team is advised by blockchain experts from Russia, China, and the US, who all have experience in the financial investment, specifically in innovative technologies.
Success Will be a Challenge
Given that this particular niche is already filled with projects, Casper may have its work cut out to gain control of the market. Certainly, the fact that it is focusing on dApps and developer convenience may give it an edge, but it is difficult to quantify the extent of that attraction. This is a project that will be measured in the trial of the battlefield, where its platform will be compared alongside its competitors. Should its technical merits be worthy, it then faces the challenge of gaining adoption and finding users, without whom the network could not run. Any user lost to another network is a double-blow, a loss of a resource for its own network and a corresponding increase for its rival.
The cloud storage niche is a race for who can offer the most reliable decentralized storage mechanism as quickly as possible, with the hope that their technology will help them survive the introduction of new platforms and options through the constant discovery of new ideas and mechanisms on a blockchain.
Disclaimer: information contained herein is provided without considering your personal circumstances, therefore should not be construed as financial advice, investment recommendation or an offer of, or solicitation for, any transactions in cryptocurrencies.