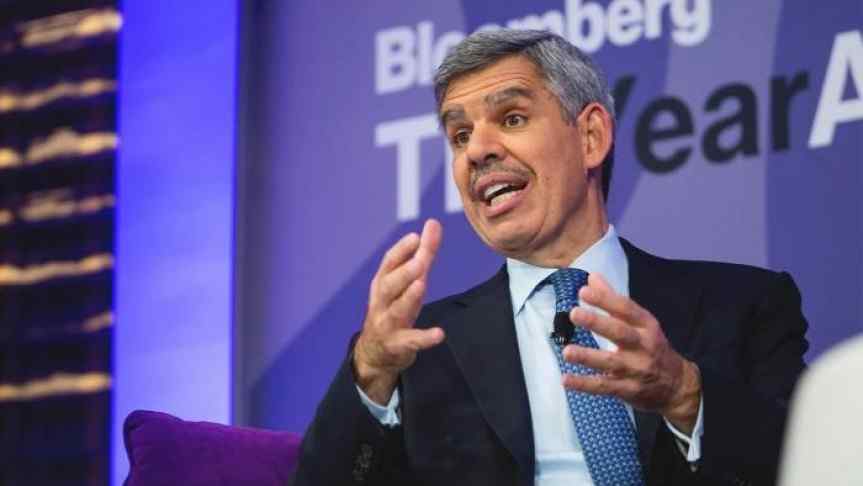 Top Economist Believes Cashless Societies Could Lead To Government Issued Cryptos
May 30, 2018, 12:40PM

by
Chris Madill
Mohamed El-Erian, one of the world's top economists, believes we may see government issued cryptocurrencies replace cash in the future.
Mohamed El-Erian, one of the world's top economists, believes we may see government issued cryptocurrencies replace cash in the future. His predictions are based on developing trends worldwide as societies move away from cash transactions in favor of digital alternatives.
In a recent interview with CNBC, El-Erian observes cryptocurrencies could serve the needs of the digital economy but believes if widespread adoption is to occur, it will be a slow process because of the time required by governments and individuals in order to adapt:
"Is there a role for cryptocurrency in the future? Yes, but critically, officially sanctioned, that's very different. It's not something that we're going to see in the next three to five years … because people's habits and people trusting in the new medium and change doesn't happen overnight."
El-Erian uses Sweden as an example of how quickly a nation can become a cashless society. Of Sweden's current total national transaction volume, only 2% is currently facilitated via cash transactions, and the country aims to bring this percentage to a mere 0.5% by 2020. In the U.S., 9% of all transactions in 2015 were facilitated with cash, a 5% decrease from 2012.
While cashless societies may be the perfect forum for the "crypto revolution", El-Erian's predictions do not favor current "rogue" cryptocurrencies such as Bitcoin. This comes as no surprise given the economist's public views on Bitcoin. During the height of the crypto market in December 2017, El-Erian spoke out in an interview with CNBC about Bitcoin, and his doubts surrounding the cryptocurrency:
"There is a presumption by a lot of advocates of Bitcoins that it will become a currency. When you become a currency, you have massive adoption. That's what a currency means. That second bit is what gives me some problems. I do not see Bitcoins attracting the amount of adoption that is implicit in the price today."
El-Erian's views are a common sentiment among established economic thought leaders who recognize the need for financial institutions and regulators to try to decouple the potential of crypto technology from a decentralized, uncontrolled and trustless foundation. Ultimately, the digitization of cash into a stable and useful cryptocurrency will likely require a collaboration between both blockchain experts and the governments who currently manage the global economy, and many believe El-Erian's predictions will come true as crypto tech evolves.
Disclaimer: information contained herein is provided without considering your personal circumstances, therefore should not be construed as financial advice, investment recommendation or an offer of, or solicitation for, any transactions in cryptocurrencies.