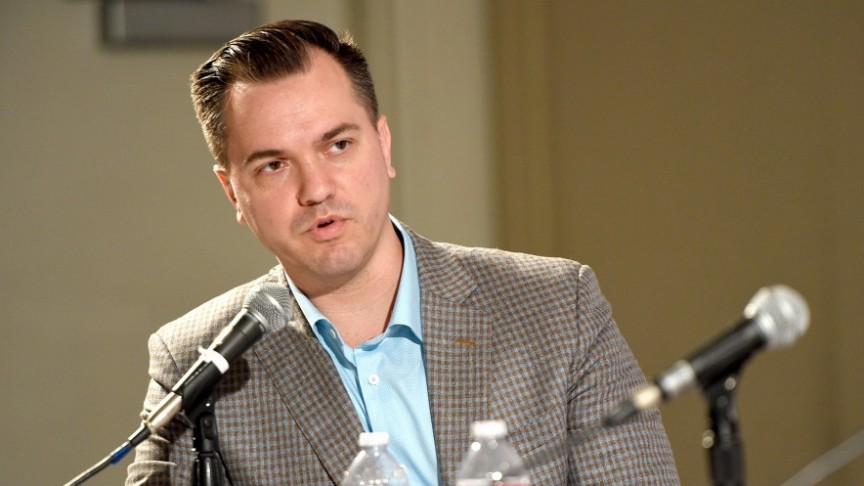 US Senate Candidate Austin Petersen Wants To Liberate Americans With Bitcoin
Jul 20, 2018, 6:38AM

by
Chris Madill
Austin Petersen is a long time crypto-advocate who is currently running for the U.S Senate, and his pro-crypto stance is helping him gain support
Missouri's GOP primary electoral process ends in less than four weeks from now, and Austin Petersen, the so-called "crypto-candidate", is building momentum through his publicized support of cryptocurrencies. Petersen has lobbied for crypto for over two years, representing the crypto community in 2016 during his presidential run as a Libertarian, and often cites Bitcoin and other cryptocurrencies in his public statements.
Petersen seems to stand a fair chance in the Missouri primary election based on his strong pro-capitalist, pro-gun and pro-life platform, but his public support for cryptocurrencies is helping him gain traction with the youth vote. This gives Petersen a leading edge over less technologically-aware candidates with similar right-wing platforms and indicates that Petersen's campaign is placing crypto-regulation among the key issues that Petersen looks to address. Additionally, Petersen's campaign is also accepting donations via Bitcoin, opening the door to digital donations from potential voters who feel strongly about cryptocurrency regulation.
Petersen views Bitcoin (and crypto) as "disruptive" to the existing financial system in the U.S. In an interview with CCN, Petersen outlined why he sees Bitcoin's influence as a necessary part of the U.S. financial system,
Bitcoin's disruptive influence is just what our financial system needs at this time. For too long, the federal government has had exclusive control over currency, stymying competition and growth by falsely limiting consumer choice – a fact we would all be aware of were the Federal Reserve subject to the same kind of audits privately-held companies are. / Austin Petersen, US Senate Candidate
Petersen represents the first generation of "crypto-politicians", and his clever focus on crypto-related issues sets his campaign apart from other competing US Senate candidates. With cryptocurrencies becoming a hot-topic on Capitol Hill, Petersen's focus on cryptocurrencies is much more relevant in 2018 than it was when he began his pro-crypto rhetoric in 2016, indicating that crypto-politics are becoming an integral part of the political landscape in the U.S.
Disclaimer: information contained herein is provided without considering your personal circumstances, therefore should not be construed as financial advice, investment recommendation or an offer of, or solicitation for, any transactions in cryptocurrencies.