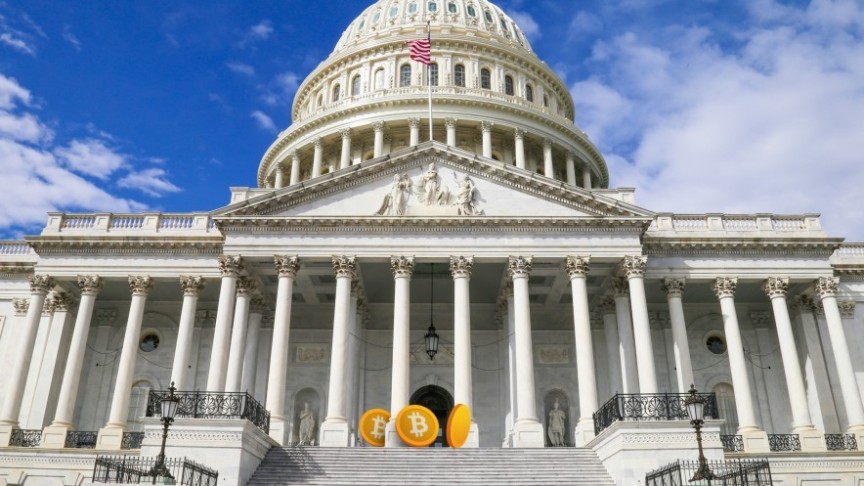 Crypto Day On Capitol Hill: A Recap Of Congress' Discussion on All Things Crypto
Jul 19, 2018, 9:39AM

by
Chris Madill
Congress is taking an in-depth look at cryptocurrencies and the issues facing the U.S. government from regulation to economic opportunities
On Wednesday, July 18, two separate congressional hearings focused their attention on cryptocurrencies. The first, held by the House Committee on Agriculture, hosted a panel of blockchain and crypto experts and aimed to explore the potentials of cryptocurrency. The second, held by the House Financial Services Committee, looked to define the extent to which the U.S government should regulate crypto as a form of money.
The House Committee on Agriculture Hearing
The House Committee on Agriculture (HCoA) hearing struck a highly positive tone, and the 2-hour hearing is hosted on YouTube for anyone who is interested in crypto to digest. Below is a list of the members of the witness panel, with links to the transcripts (.pdf) of their respective testimonies.
The tone for the HCoA hearing was largely set by the opening statement from Chairman Representative Michael Conaway, which painted crypto technology as a new and exciting opportunity for "Americans of all stripes". The takeaway from Conaway's statement is that cryptocurrencies should be given the opportunity to realize their potential, through "proper regulation" rather than "intrusive regulation".
Digital assets like Bitcoin and Ether, but also like hundreds of other token-based projects that are being developed, represent a new way for people to interact and engage in commerce with one another. While digital assets are often thought of as 'payment systems' or 'digital gold' I believe the promise that token networks hold is more universal – and more exciting – than that. [...] Properly regulated markets promote innovation and foster economic growth, and I don't believe that will be any different with digital assets. Of course, 'proper regulation' does not mean 'intrusive regulation.' It means, regulation appropriate to the nature of the activities and the participants, and in some cases, it might even mean no regulation at all. / Chairman Conaway - HCoA Crypto Hearing Opening Statement
The House Financial Services Committee
The House Financial Services Committee's (HFSC) hearing featured a discussion that was less one-sided, and markedly less "pro-crypto". The full hearing was less than an hour and a half, and featured testimony from
While the discussion in the HCFS was dynamic, notable commentary focused on the question of whether or not cryptocurrency should be allowed to compete with Federal Reserve issued fiat money. Alex Pollock had perhaps the strongest pro-crypto remark on the subject, stating,
Why should we not let people choose freely what money they want to use? […] I have no objection to governments issuing money, but I believe their claim to a monopoly, or their power to limit the kinds of money in which contracts may be concluded within their territory, or to determine the rates at which monies can be exchanged, to be wholly harmful / Alex Pollock - HCFS Crypto Hearing Testimony
Conversely, Representative Brad Sherman did not subscribe to the pro-crypto sentiments presented at the HCFS hearing, and rather provided the well-worn rhetoric used by many conservative politicians to paint crypto as a tool of criminal activity and terrorism,
We should prohibit US persons from buying or mining cryptocurrency […] Mining alone uses electricity which takes away from other needs and-or adds to the carbon footprint. As a store, as a medium of exchange, cryptocurrency accomplishes nothing except facilitating narcotics trafficking, terrorism, and tax evasion. / Representative Brad Sherman - HCFS Crypto Hearing Testimony
While both congressional hearings may have had different overtones during their sessions, the conclusions drawn on Capitol Hill today are not greatly different. Ultimately, Congress is finally looking at crypto as a real potential asset class, and Congress is now recognizing the need for specific discussion and regulation in their approach to cryptocurrencies.
Disclaimer: information contained herein is provided without considering your personal circumstances, therefore should not be construed as financial advice, investment recommendation or an offer of, or solicitation for, any transactions in cryptocurrencies.