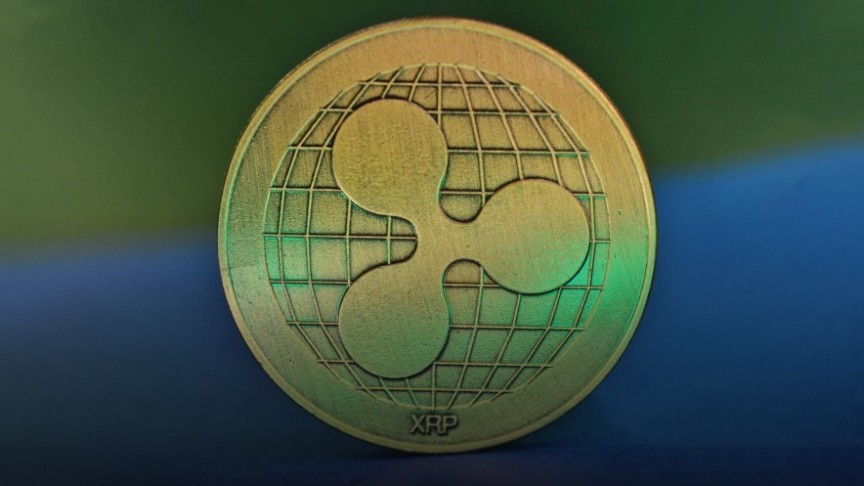 Ripple's SEC Lawsuit: Will XRP Survive Its Unregistered Security Status?
Jan 5, 2021, 8:23PM

by
Mike Dalton
Ripple has been sued by the SEC over ongoing sales of its XRP cryptocurrency. How will Ripple navigate the charges?

Ripple, the company responsible for the XRP cryptocurrency, has been sued by the U.S. Securities and Exchange Commission. Now, many in the crypto community are questioning whether XRP can thrive after the lawsuit concludes.
Details of the Lawsuit
On Dec. 22, 2020, the SEC published a statement explaining that it has filed a lawsuit against Ripple Labs, Inc. Allegedly, sales of the XRP token conducted by Ripple since 2013 constitute an unregistered securities offering.

Ripple raised $1.3 billion in this manner. It also supposedly distributed XRP in exchange for non-monetary services, such as labor and market-making services.

The lawsuit also targets two of Ripple's executives, co-founder Chris Larsen and CEO Brad Garlinghouse. The SEC says that Larsen and Garlinghouse "effected personal unregistered sales of XRP totaling approximately $600 million."

Specifically, the SEC has charged Ripple with violating the registration provisions of the Securities Act of 1933. It seeks injunctive relief, disgorgement, and civil penalties.
Ripple's Answer to the SEC
Ripple has decided to fight back against the SEC's charges. On Dec. 22, Garlinghouse published a response which affirms that XRP is a currency—not an investment contract, share, stock, security, or any other similar asset.

Garlinghouse added that the United States suffers from a lack of regulatory clarity and says that the SEC has "has sat back and watched for years."

Garlinghouse sees the SEC's allegations as an attack on the crypto industry as a whole. He says that the SEC's recent lawsuits harm new U.S.-based crypto companies and benefit established cryptocurrencies like Bitcoin and Ethereum. Ultimately, he says, the SEC is "picking winners" within the crypto industry.

He also suggests that the charges are partly political, arguing that departing SEC chair Jay Clayton aims to "jam up the Biden administration" just as he leaves his position.
Legal Response to the Charges
Garlinghouse's statement also includes a response from Ripple's lawyers, which casts some light on the particulars of the company's legal situation.
Unlike previous cryptocurrency companies that have been charged with securities violations, Ripple did not run a one-time initial coin offering or ICO. Instead, it continues to sell XRP on an ongoing basis. According to lawyers at Debevoise & Plimpton, this means that the SEC's case "bears no resemblance" to its previous cases.

Furthermore, several U.S. government agencies including FinCEN have suggested that XRP is a currency, as opposed to a security asset. Kellogg & Hansen suggest that these statements mean that the SEC is overstepping its authority with its latest charges.

Those law firms believe that the SEC's claim is "wrong as a matter of law" and that they will "ultimately prevail before a neutral fact-finder."
Exchanges Suspend XRP Trading
Several exchanges have chosen to suspend XRP trading temporarily. Coinbase and Crypto.com have both decided to suspend trading and deposits on Jan. 19. Elsewhere, OKCoin has stated that it will suspend XRP trading, margin trading, and deposits on Jan. 4, while Bitstamp says it will stop XRP trading on Jan. 8.

Several other cryptocurrency exchanges have also stopped trading XRP, including Simplex, B2C2, OSL, CrossTower, and Beaxy.

The details of each exchange policy vary. By and large, each exchange will continue to support XRP withdrawals. Some exchanges will only suspend trading in certain countries. Not all suspensions on trading will be permanent, though no exchange has announced definite plans to relist XRP in the future.
Will XRP Survive?
Ripple is not the first blockchain project to face the SEC. Several other blockchain companies have also done so, including Block.one (EOS), Kik Interactive (Kin), Nebulous Labs (Sia), and Enigma (Secret Network). Each of those companies eventually settled with the SEC and continued to operate as normal.

Though other crypto companies have faced similar charges, Ripple and XRP are somewhat unique for the legal reasons discussed above.

Furthermore, Ripple is planning to fight back against the SEC. The only other blockchain project to attempt this, Kin, was unsuccessful and eventually settled with the SEC. Ripple's attempts to fight the SEC could prolong an inevitable outcome, and the company may eventually settle with the regulator.

XRP remains a top-five cryptocurrency. However, over the past two weeks, the coin's value has fallen significantly. It was the market's worst-performing token during the week of Dec. 22, as it lost over 50% of its value during that period.

Ultimately, it is unclear how the lawsuit will play out. Ripple could either reach a quick settlement or prolong its fight against the SEC. Additionally, the crypto community could respond positively or negatively regardless of the legal outcome.
More details will become clear in the coming months.
Disclaimer: information contained herein is provided without considering your personal circumstances, therefore should not be construed as financial advice, investment recommendation or an offer of, or solicitation for, any transactions in cryptocurrencies.