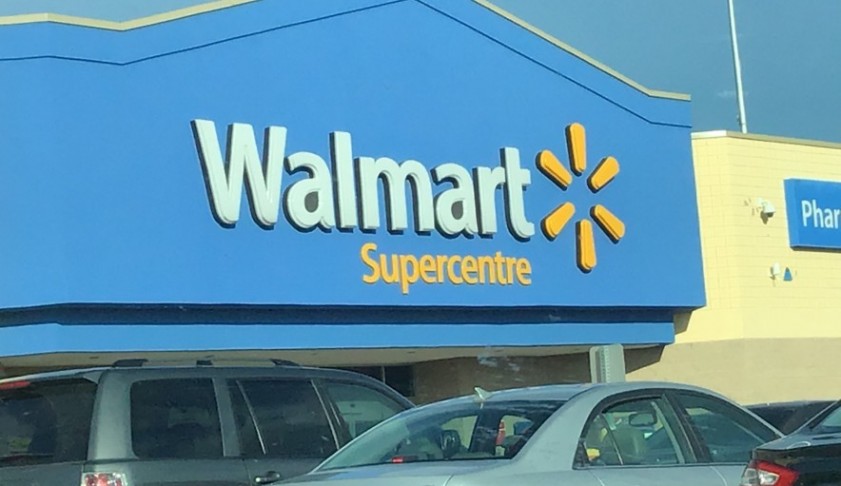 Walmart Has Filed Trademarks for Cryptocurrency and NFTs
Jan 18, 2022, 9:38PM

by
Mike Dalton
The retail giant could soon create its own cryptocurrency and digital collectibles, as discussed in trademark filings.
Walmart has filed various trademarks that would allow the company to create its own cryptocurrency and NFTs, according to reports from CNBC.
Walmart Is Examining Cryptocurrency, NFTs
The U.S. news company CNBC discovered on Sunday that Walmart filed several trademark applications related to digital currency weeks ago on Dec. 30.
One of those filings, #97197296, suggested that the company could introduce wallet and portfolio software for the management of cryptocurrency and digital assets. It also mentions other more specific digital assets such as utility tokens (ie. cryptocurrency tokens designed with a specific purpose in mind).
Another filing, #97197298, mentions an online marketplace for "downloadable digital goods authenticated by non-fungible tokens (NFTs)."
A third filing, #97197301, strongly implies that Walmart could introduce its own coin. That filing mentions providing financial services through a "digital currency and digital token of value" that can be used by online members.
CNBC says that seven of the trademarks recently filed by Walmart are related to cryptocurrency, digital currency, NFTs, and related technologies.
The fact that the company has filed applications does not necessarily mean that any of those proposals will turn into actual products or services.
Still, Walmart has expressed openness to cryptocurrency and blockchain. In a statement to CNBC it said that it is "continuously exploring ... emerging technologies" and "testing new ideas," suggesting the proposals could become a reality.
Walmart Has Previously Used Blockchain
Walmart has previously used blockchain for purposes unrelated to currency and transactions. In 2018, the company began to take part in IBM's Food Trust program, which used blockchain for food traceability and safety. It was also part of a related initiative called the Blockchain Food Safety Alliance.
In August 2021, Walmart also created job postings describing a "digital currency strategy and product roadmap" and "crypto-related investment and partnerships."
The company has also been the target of false reports. In September 2021, a fake press release suggested that Walmart had partnered with the Litecoin Foundation and would accept the Litecoin (LTC) cryptocurrency.
This week's news means that Walmart could soon bring customer-facing cryptocurrency solutions to market after the previous events surrounding the company.
Disclaimer: information contained herein is provided without considering your personal circumstances, therefore should not be construed as financial advice, investment recommendation or an offer of, or solicitation for, any transactions in cryptocurrencies.