Market Analysis Writer

Eno Eteng is an Associate Member of the UK Society of Technical Analysts (STA). He is a financial market consultant, specializing in spot FX and cryptocurrencies. He loves to write about trading techniques and strategies, as well as the technology that drives the financial markets.
READ FULL BIO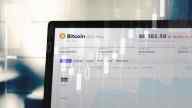 Bitcoin and Ethereum Lose Ground in Overnight Trading: Market Analysis, Sep. 18
Bitcoin and Ethereum led the losers chart heading into early Tuesday trading, on the back of an overnight selloff in the crypto market.
Markets
Sep 18, 2018 - 5 min, 49 sec read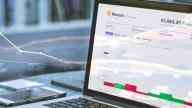 Ethereum Recovers from Previous Losses, Bitcoin Bulls Struggle for Upside Momentum
Ethereum prices recover from last week's lows and seem to be heading higher, but Bitcoin needs more impetus to push beyond $6,550.
Markets
Sep 16, 2018 - 4 min, 20 sec read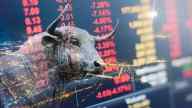 Bitcoin Bulls Pushing Prices Against Strong Headwinds: Market Analysis, Sep. 13
Bitcoin bulls finding it tough to make headway in the market, while Ethereum is making a slight comeback after a terrible Wednesday.
Markets
Sep 13, 2018 - 5 min, 49 sec read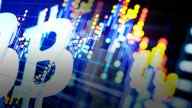 Bitcoin and Ethereum Still Struggling to Make Significant Upside Moves
Bitcoin and Ethereum prices continue to remain within a tight range, as bulls struggle to exert influence on the market.
Markets
Sep 11, 2018 - 3 min, 39 sec read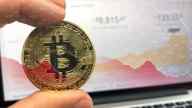 Bitcoin and Ethereum Nearing Support; Renewed Round of Buying Expected
Bitcoin, Ethereum and Litecoin look set for a round of renewed buying this week, after a massive selloff drove prices down to support levels.
Markets
Sep 09, 2018 - 4 min, 27 sec read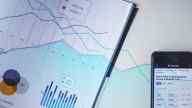 Bitcoin Still Posting Modest Gains, But For How Long? Market Analysis, Sep. 4
Bitcoin prices continue to make modest gains, but can these gains be sustained even as Bitcoin Cash, Tronix and Ether run into strong headwinds?
Markets
Sep 04, 2018 - 5 min, 3 sec read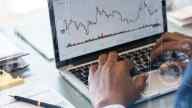 BTC Sheds Gains, TRON HODLers Await Tron Virtual Machine Launch: Markets Aug. 30
TRON HODLers anxiously await the launch of the TRON Virtual Machine, even as the Bitcoin bears have started to rear their heads once again.
Markets
Aug 30, 2018 - 4 min, 13 sec read