Market Analysis Writer

Eno Eteng is an Associate Member of the UK Society of Technical Analysts (STA). He is a financial market consultant, specializing in spot FX and cryptocurrencies. He loves to write about trading techniques and strategies, as well as the technology that drives the financial markets.
READ FULL BIO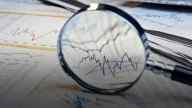 BTC is Finding Support at the $6,480 mark, as NEO and NEM Approach Key Support Levels
BTC is coming back into focus as it maintains the $6,480 support level, while NEM and NEO also approach key support levels.
Markets
Oct 28, 2018 - 4 min, 18 sec read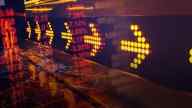 Monero Hits Temporary Roadblock But Remains Exciting, DCR, XMR, IOTA Analysis Oct. 25
Monero and DCR hit strong headwinds, which have temporarily checkmated their bullish starts to the week even as BTC continues to snooze.
Markets
Oct 25, 2018 - 5 min, 3 sec read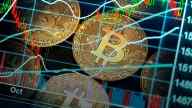 DCR Surges on Binance Listing, NEM Picks Up Steam Following New Partnership, Oct. 23
DCR surges nearly 50% on Binance listing, as NEM also picks up steam following new partnership with UAE Ministry of Community Development
Markets
Oct 23, 2018 - 5 min, 57 sec read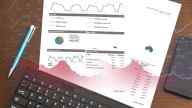 IOTA Holds Upside Opportunity as BTC and ETH Remain Comatose, Market Oct. 21
IOTA May Show Some Upside This Week as the Comatose State of BTC and ETH Continues to Increase the Frustration of HODLers.
Markets
Oct 21, 2018 - 4 min, 25 sec read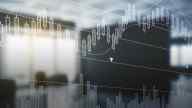 Bitcoin in a Coma as Stellar Lumens and Neo Shine Brightly, Market Analysis Oct. 18
Bitcoin seems to have been knocked into a state of induced coma, but Stellar Lumens and NEO make some good upside progress.
Markets
Oct 18, 2018 - 3 min, 53 sec read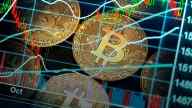 BTC Back to Where It Belongs after Knee-Jerk Surge, Market Analysis Oct. 16
Hopes of Bitcoin bulls appear to have been dashed Again, as sellers force BTC to retreat to price levels of last few weeks.
Markets
Oct 16, 2018 - 4 min, 16 sec read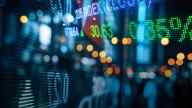 Bitcoin Bulls Still Unable to Get a Grip on the Market, Analysis Oct. 14
Bitcoin bulls still unable to shake the cobwebs off, as bearish sentiment continues to plague the crypto market but there are other opportunities
Markets
Oct 14, 2018 - 4 min, 48 sec read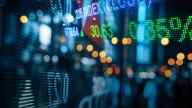 Bulls Sent Scampering for Safety as BTC is Hammered in Overnight Sell-off: Oct. 11
After weeks of being stuck in tight ranges BTC took a major plunge downwards, as predicted, losing close to $300 in overnight trading
Markets
Oct 11, 2018 - 5 min, 24 sec read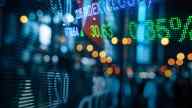 Cardano and Stellar Looking Good for Modest Price Gains, Market Analysis Oct. 9
Stellar Lumens and Cardano Look Good to Post Modest Gains, Even as Bitcoin Continues to Struggle Beyond the $6,650 Mark.
Markets
Oct 09, 2018 - 4 min, 28 sec read