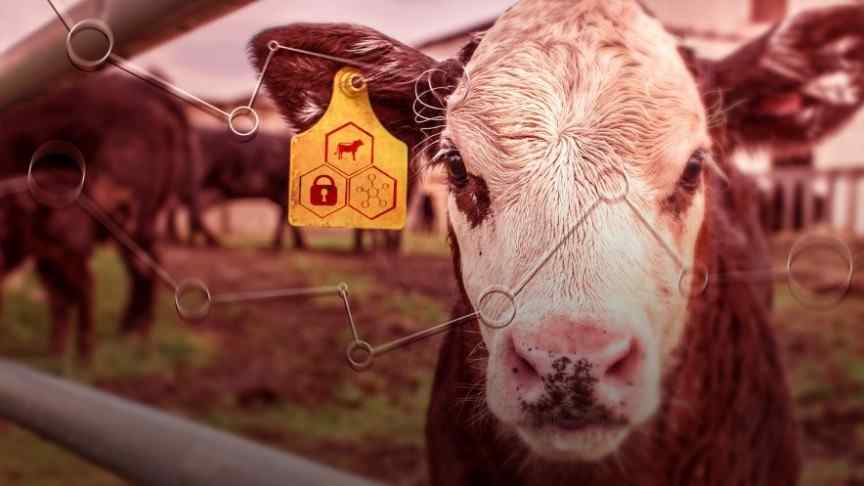 BeefChain Will Trace Cattle and Beef Shipments from the State of Wyoming
Aug 28, 2018, 8:16PM
BeefChain will use blockchain to track beef products from the state of Wyoming, hoping to improve the industry for both ranchers and shoppers.
A new platform for tracing cattle and beef shipments, called Beefchain, is set to change the cattle industry in the U.S. state of Wyoming.
According to the BeefChain website, the goal is to improve traceability and support humane handling, as well as to create an end-to-end supply chain solution called "Rancher to Retail". BeefChain has already partnered with six multi-generational Wyoming ranches and tagged almost 1,600 calves. The first shipment of "blockchain calves" is expected to be ready in early 2019.
Wyoming is America's 14 largest beef-producing state, with over $1 billion in cattle sales and nearly 3 million cattle. BeefChain will make use of RFID tags and other IoT devices to facilitate their objectives.
The Importance of Traceability
Traceability is an important facet of supply chain activity. Beefchain's CEO, Rob Jennings, notes how both the farmer and the consumer will benefit from the new endeavor,
The unique methodology that each ranch uses...what grass their fed on, that's all lost and consequently ranchers are getting pennies on the dollar...Traceability is of utmost importance to [international markets]...food safety and guarding from food fraud, things being packaged that aren't what they say they are.
The introduction of traceability solutions will make beef production and shipping easier for farmers and ease quality concerns for the consumer. Customers purchasing beef will be able to scan a barcode on the final product to learn its origins, date of shipment, and other relevant details. However, for now, the cost of this data collection will mean that BeefChain beef will come at a premium price.
Blockchain Becoming Popular for Supply Chain Tracking
Blockchain's potential for supply chain management is well known, particularly in the food industry. An Australian beef producer previously used the JD platform, China's second largest e-commerce entity, to track beef imports. Blockchain has also been used in the fishing industry, almond industry, and numerous projects have been proposed for other agriculture-related products. It has been used for supply chain management in the diamond industry, as well as by Samsung to track electronics shipments. Similarly, projects like Vechain use blockchain to track products connect on the Internet of Things, tracking products such as food and drugs, luxury goods, cigarettes, and liquor. WaltonChain is pioneering the use of RFID tags as well.
Disclaimer: information contained herein is provided without considering your personal circumstances, therefore should not be construed as financial advice, investment recommendation or an offer of, or solicitation for, any transactions in cryptocurrencies.