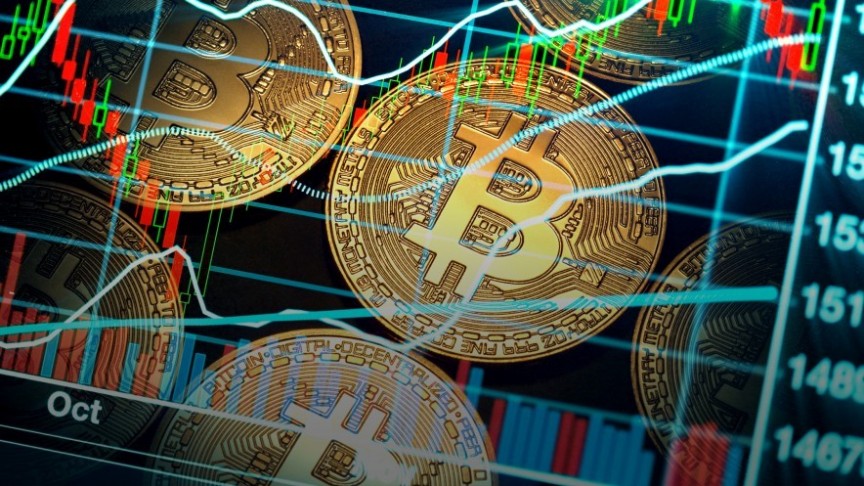 BTC Dominates in a Strong Market, XMR, DCR, XRP Jun. 24
Jun 24, 2019, 6:46PM

by
Kevin George
The market remains strong but is dominated by BTC, Monero and Decred both see gains as they battle external issues, XRP buys a stake in MoneyGram
The cryptocurrency market continues to strengthen with the overall market cap of the sector now at $328 billion, which is three times larger than the lows near $110 billion in December 2018. Much of this rise can be attributed to Bitcoin which has seen its dominance rise from lows of 33% during the same period to 59%- a figure that was last seen in December 2017.
This level may actually provide a resistance level for the dominance of BTC, where we either see it retreat due to altcoins rallying or where it continues to push higher and the ability to hold the $10,000 level would be key. It's also possible that a continued rise in BTC will boost the dominance initially but draw in a renewed interest in altcoins.
The following chart from CoinMarketCap shows the changing value of BTC versus some of the larger altcoins: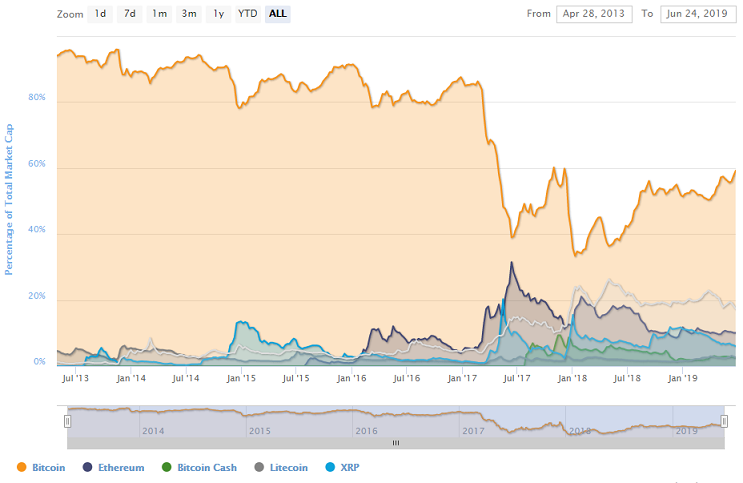 XMR
Bitcoin's 18% rise on the week was matched by Monero as the two main movers on the week in the top 50 coins. Monero's gain came as the company continues to make moves to remove ASIC miners from its network. One such move will be a change in the consensus algorithm from CryptoNight to Random X, which is scheduled for October. XMR's privacy transaction features have made it the target of increased malware and ransomware. A January report showed that almost 5% of all XMR created was malware-created. The new Random X algorithm will focus on CPU-centric mining, rather than GPU or ASIC.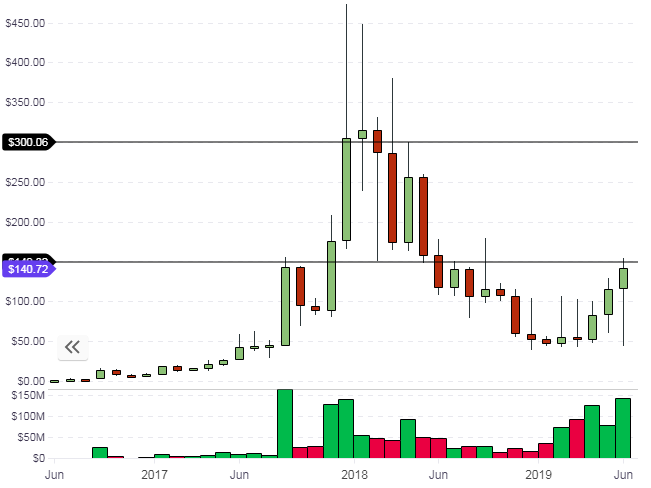 Success in eliminating the hacking problem will continue to boost XMR. The coin currently trades at $140 and the monthly chart shows continued gains would see $250-300 as the next important levels. The next few months could see this happen if the problems are fixed. Monero currently has a value of almost $2 billion and holds number 13 in the list of coins by market cap.
DCR
Decred was the next best coin this week with a 17% but the move from the December lows is still a crawl. DCR wasn't helped by the fact that the Poloniex exchange restricted the coin over a month ago, blaming regulatory issues. Poloniex had said at the time:
We are committed to complying with regulatory requirements in every jurisdiction. Today's action is a result of regulatory uncertainty in the US market. Specifically, it is not possible to be certain whether US regulators will consider these assets to be securities.
Decred's unique governance and staking structure make it hard-fork resistant and immune to 51% attacks, which adds a lot of value to the project, however, they will have to avoid the scrutiny of regulators to see any real rise in value.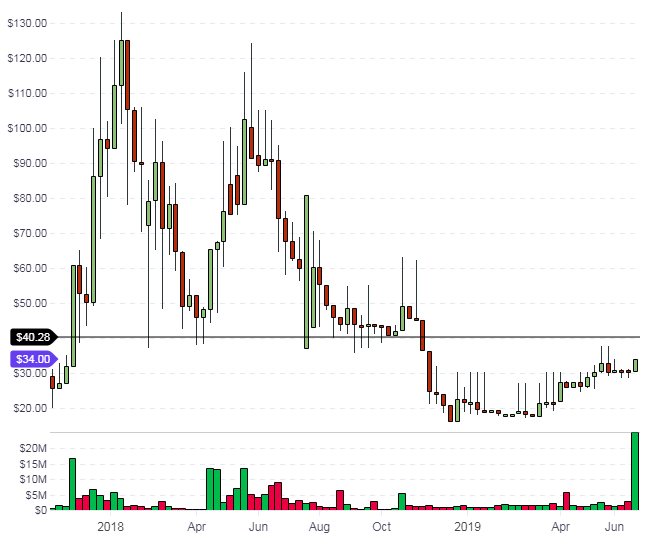 The price of DCR is currently at $34 and a key level would be $40, which would coincide with previous important lows from 2018.
XRP
Ripple made a surprising move with a deal to buy a stake in money transfer giant MoneyGram, which will see the latter using XRP as part of its daily transactions. Ripple will pay $4.10 per share for the stake and there is an opportunity for a further $20 million in the next two years.
The MoneyGram deal will provide a platform to test its xRapid product on a grander scale for cross-border payments.
Ripple's CEO commented on the deal saying,
This will eliminate the need to deploy foreign bank accounts. That's why MoneyGram has negative working capital. It will help customers and also smooth out their treasury operations
The initial boost on the news may be limited after MoneyGram's rival, Western Union ended a trial experiment last year saying that they saw no real cost savings. The move may be more of a boost to MoneyGram, who needed to improve its finances after recent losses and poor earnings saw its share price fall. Ripple will see this as a low-cost venture to prove the worth of XRP.
MoneyGram's CEO said of the tie-up:
Through Ripple's xRapid product, we will have the ability to instantly settle funds from US dollars to destination currencies on a 24/7 basis, which has the potential to revolutionize our operations and dramatically streamline our global liquidity management.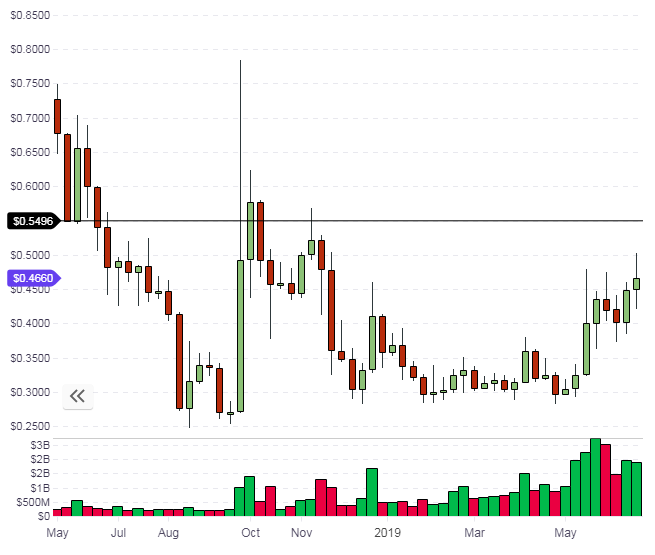 XRP currently trades at $0.466 and holds the number three spot in the list of coins with a value of almost $20 billion, which underlines the low relative cost of the MoneyGram transaction. Key resistance for XRP is at $0.55 and it will need to see some new volume to test that with any strength.
Disclaimer: information contained herein is provided without considering your personal circumstances, therefore should not be construed as financial advice, investment recommendation or an offer of, or solicitation for, any transactions in cryptocurrencies.