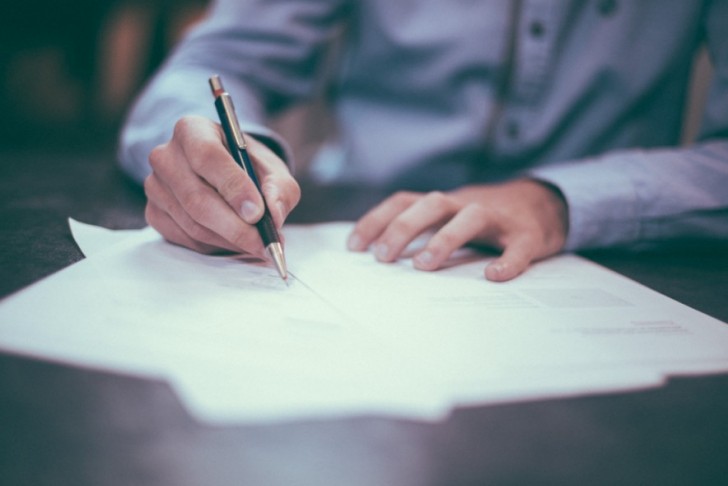 Celsius Collapse Continues as Lending Firm Files For Bankruptcy
Jul 21, 2022, 2:34PM

by
Mike Dalton
Celsius' collapse is drawing to a close, as the company has filed for bankruptcy. Will customers regain their funds?
Celsius Network, a popular cryptocurrency lending company, closed withdrawals on June 12, leaving its clients unable to retrieve their balances.
Now, one month later, the company has filed for bankruptcy. The firm stated in a July 13 announcement that it had filed for a Chapter 11 reorganization that day.
Celsius Has Filed for Bankruptcy
In its announcement, Celsius said that a Chapter 11 filing is its best chance to "stabilize the business, consummate a comprehensive restructuring transaction that maximizes value for all stakeholders, and emerge ... positioned for success."
Celsius used the word "restructuring" rather than "bankruptcy" in its statement and it insists that it is still operational. However, Chapter 11 is part of the U.S. Bankruptcy Code. As such, the firm has implicitly filed for bankruptcy, and most media outlets report that Celsius has indeed filed for bankruptcy.
In the hours before Celsius' official announcement, other sources learned of the company's plans from insiders. CNBC said that Celsius was in the process of filing the relevant paperwork with state regulators at that time.
Celsius is one of two other crypto companies that have recently filed for bankruptcy. Voyager Digital and Three Arrows Capital have also filed for bankruptcy in recent weeks. All three companies were at the center of June's liquidity crisis.
The news comes shortly after Celsius was said to have brought in new legal counsel to find a less drastic plan to regain solvency. While Celsius's lawyers pushed the company toward a bankruptcy filing, Celsius itself reportedly planned to reopen limited withdrawals while polling users on whether to keep the company open.
As recently as July 11, it seemed that the company would avoid bankruptcy as it brought in new lawyers from Kirkland & Ellis to determine a new strategy. But now, the firm has filed for bankruptcy regardless of its counsel team.
Vermont Regulator Joins Investigation
In addition to the events described above, financial regulators in Vermont have announced that they will participate in an investigation of Celsius.
On July 12, the Vermont Department of Financial Regulation said it had "joined a multistate investigation of Celsius arising from [its] concerns."
The remainder of the announcement contained a warning to investors about Celsius Network. The department said the company is "deeply insolvent and lacks the assets and liquidity to honor its obligations to account holders."
The department also said that Celsius' business activities constituted an unregistered securities offering as the firm offered crypto interest accounts to retail users. It added that Celsius does not have a money transmitter license. "Until recently, Celsius was operating largely without regulatory oversight," the announcement reads.
Vermont is the sixth U.S. state to investigate Celsius. On June 16, shortly after Celsius froze deposits, Texas said it would begin an investigation of Celsius. Shortly after, four other state regulators—those in Alabama, Kentucky, New Jersey, and Washington—joined the investigation.
In addition to these state investigations, the U.S. Securities and Exchange Commission began an investigation into Celsius in mid-June.
Will Customers Get Their Money Back?
Celsius' press release says it will not ask for the authority to process withdrawals; instead, customer claims will be addressed through Chapter 11 proceedings.
The firm also attempted to justify its initial service suspension. Celsius said that, had it not paused withdrawals, fast-acting customers would likely have withdrawn all funds.
"Without a pause, the acceleration of withdrawals would have allowed certain customers ... to be paid in full," the company wrote. Celsius says that this would have forced others to wait for the company to "harvest value from illiquid or longer-term asset deployment activities" before receiving a payout.
It is unclear whether Celsius' customer claims process will satisfy users. Users may need to take legal action to receive compensation if it does not.
At least one class action lawsuit is underway; it is led by Radice Law in New Jersey. Furthermore, a former Celsius partner—KeyFi CEO and founder Jason Stone—has launched a private lawsuit on behalf of his company against Celsius. Ben Armstrong of Bitboy Crypto has canceled plans for a class action lawsuit but says he is pursuing compensation through small claims court; he suggests that others do the same.
Unlike banks and other financial institutions, Celsius does not have deposit insurance. As such, customers are unlikely to regain funds through that avenue.
Disclaimer: information contained herein is provided without considering your personal circumstances, therefore should not be construed as financial advice, investment recommendation or an offer of, or solicitation for, any transactions in cryptocurrencies.