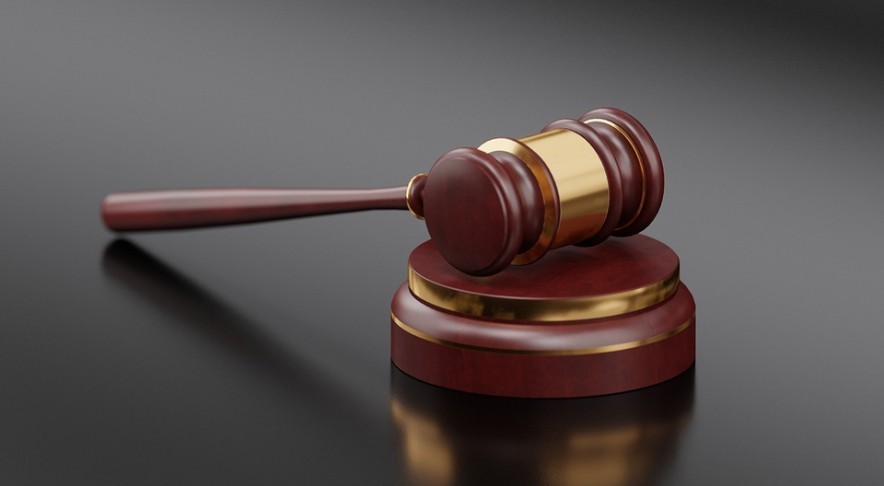 Three Arrows Capital Files for Bankruptcy; Court Proceedings Begin
Jul 13, 2022, 5:29PM

by
Mike Dalton
Bankruptcy proceedings around Three Arrows Capital have begun. It's the latest chapter in the crypto liquidity crisis.
Three Arrows Capital (3AC), a leading crypto hedge fund, has collapsed and filed for bankruptcy. Court proceedings have now begun. Here's what has happened so far.
Three Arrows Capital Files for Bankruptcy
On Friday, July 1, CNBC reported that Three Arrows Capital was in the process of filing for bankruptcy under Chapter 15 of the U.S. Bankruptcy Code.
As 3AC is a company based in Singapore, this section of the code could potentially allow the firm to "shield" U.S. assets from creditors in the United States.
The bankruptcy case is now being handled by the New York Southern Bankruptcy Court. Liquidators are taking one side of the case, while Three Arrows Capital's founders are taking the other. Judge Glenn Martin presides over the case.
On Tuesday, July 12, Judge Martin froze 3AC's assets. He also granted liquidators authority over the company's funds. Furthermore, he gave liquidators the ability to issue subpoenas in order to determine the location of 3AC's assets.
While these developments mark the beginning of legal proceedings in the U.S., other proceedings have already begun elsewhere. On June 29, a court in the British Virgin Islands ordered the liquidation of 3AC. Three Arrows Capital reportedly recruited partners from the consulting firm Teneo to handle matters.
Additionally, on June 30, Singapore's main financial regulator, the Monetary Authority of Singapore, accused Three Arrows Capital of wrongdoing. The regulator said that 3AC exceeded its assets threshold and provided false information about its decision to relocate to the British Virgin Islands last year.
Founders' Whereabouts Are Unknown
Rumors of Three Arrows Capital's insolvency began on Tuesday, June 14, as reports of the company's failure began to circulate on Twitter.
That same day, Three Arrows Capital CEO co-founder Su Zhu addressed those rumors. In a Twitter post, he wrote: "We are in the process of communicating with relevant parties and fully committed to working this out."
On June 17, co-founder Kyle Davies made a similar statement to the Wall Street Journal. Davies added that Three Arrows Capital is committed to "finding an equitable solution for all our constituent" and suggested that the collapse of TerraUSD and subsequent market decline "caught [3AC] very much off guard."
Zhu and Davies have been largely silent since then, and it seems that the two co-founders have fled from Singapore, which served as 3AC's base of operations until now. 3AC's offices have apparently been abandoned as well.
Earlier rumors suggested that Su Zhu attempted to sell his $35 million mansion and transfer the proceeds to a Dubai-based bank account.
Though both co-founders are missing, bankruptcy proceedings continue. Court documents from July 8 suggest that they attended but did not cooperate with an online hearing, as they disabled their sound and video and did not answer questions.
3AC Was Highly Involved With Other Firms
Due to its relationship with other crypto companies, Three Arrows Capital is fixed at the center of a large-scale liquidity crisis that began in June.
Perhaps most notably, Three Arrows Capital defaulted on a $670 loan to Voyager Digital in late June. That action forced Voyager to seek a revolving loan of similar value from Alameda Research. That deal was finalized on June 27.
Since then, several other companies have confirmed a relationship with 3AC. On July 6, Genesis Global Trading said that it had exposure to 3AC. Genesis supposedly faces the loss of hundreds of millions of dollars as a result of 3AC's collapse. Genesis' parent company, Digital Currency Group, will partially assume the liabilities.
Blockchain.com revealed on July 8 that it had dealt with Three Arrows Capital. In a newsletter to shareholders, Blockchain.com CEO Peter Smith said that the firm had lost $270 million in a loan from Three Arrows Capital. However, Smith also assured users that Blockchain.com "remains liquid [and] solvent."
It is also believed that BlockFi liquidated a $400 million position with 3AC in June. Though BlockFi only said that it liquidated an unnamed large client, Three Arrows Capital is the most likely candidate given recent events.
Various other companies including BitMEX, FTX, and Derebit have reportedly liquidated their positions with Three Arrows Capital in June as well.
The failure of Three Arrows Capital is the latest chapter in this summer's industry-wide liquidity crisis. It remains to be seen just how far its failure will reach.
Disclaimer: information contained herein is provided without considering your personal circumstances, therefore should not be construed as financial advice, investment recommendation or an offer of, or solicitation for, any transactions in cryptocurrencies.