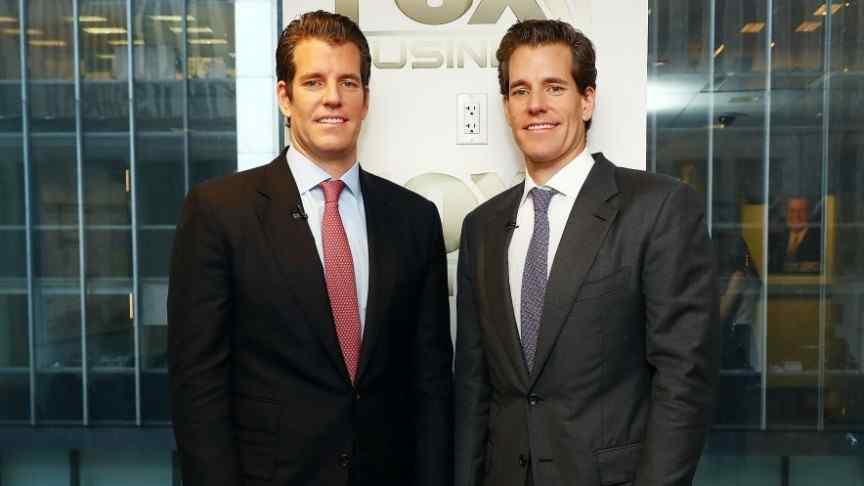 Winklevoss' Gemini Secures Insurance for Crypto Assets
Oct 4, 2018, 8:27AM
As the Winklevoss twins owned Gemini obtains insurance coverage for its 'hot' crypto assets, we look at whether crypto insurance is here to stay.
Hot Wallet Insurance
New York-based digital exchange and custodian Gemini announced via a press release this week that it had secured insurance coverage for crypto assets "through a global consortium of industry-leading insurers and arranged by Aon". After having successfully demonstrated to underwriters that it was the leading, best-in-class exchange and custodian, Gemini was approved for coverage for the digital assets held on behalf of customers in their online hot wallet. This means that the Winklevoss owned exchange now has an additional layer of insurance on top of its FDIC insured U.S. dollar deposits, a move that will further increase customer protection and reinforce confidence in Gemini's platform.
Yusuf Hussain, Gemini's Head of Risk, explains via a Medium post that many crypto exchanges and custodians have so far been "unable to obtain insurance" or have "shied away from it due to the high cost of premiums required" by willing insurers. The hesitation demonstrated by insurers is understandable considering the large-scale hacks that marred the crypto market in recent years, and which had detrimental consequences, as well the "poor security standards, internal controls, and policies and procedures" that characterize this sphere. Hussain further said,
Consumers are looking for the same levels of insured protection they're used to being afforded by traditional financial institutions. Educating our insurers not only allows us to provide such protections to our customers, but it also sets the expectation for consumer protection across the crypto industry. This furthers our mission to build the future of money by bolstering our commitment to providing you with a safe and secure platform to buy, sell, and store your digital assets.
Gemini
Gemini has been constantly maneuvering to enhance its perception of safety and legitimacy in the domain of cryptocurrencies, which are still in the regulatory gray area. The exchange partnered with CBoE, which launched the first ever Bitcoin futures contract in late 2017. It was also the first licensed exchange to offer Ether and ZCash trading and custody services. More recently, Gemini got approved by the state of New York in September to launch the world's first regulated stablecoin, the Gemini Dollar, which is a cryptocurrency pegged to the U.S. dollar that seeks to combine the best of blockchain technology and a stable fiat regulated currency. Earlier in April, it launched block trading on its platform to allow investors to buy and sell large amounts of cryptocurrencies. By actively seeking ways to be at the forefront of regulatory compliance, Gemini has regularly sought to advance its agenda as the most legitimate crypto exchange.
Crypto Insurance on the Up
The widespread coverage of hacks, frauds, and thefts in the crypto sphere has made it a burgeoning sector for the insurance industry, which is quietly making its presence felt by offering customized insurance packages to cryptocurrency businesses. In July, Bloomberg reported that even big insurance companies like Allianz, AIG, Chubb, and XL Group had begun their crypto-insurance offerings. Marsh & McLennan and Aon, the top two leading insurance brokers, said 2018 had seen a "brisk" in crypto related business. Insurance seems like a required response after a torrid year that has seen a record high number of hacks and scams, and Gemini has just set the ball rolling for big exchanges.
Disclaimer: information contained herein is provided without considering your personal circumstances, therefore should not be construed as financial advice, investment recommendation or an offer of, or solicitation for, any transactions in cryptocurrencies.