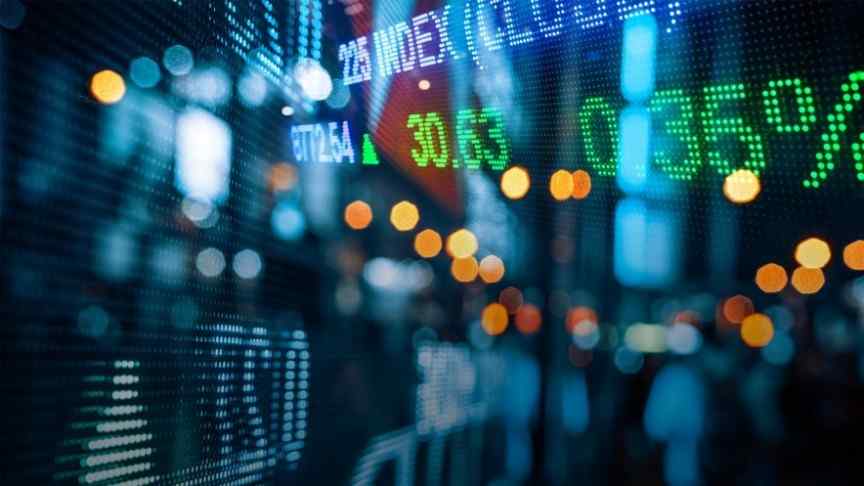 Coinbase Adds Circle Stablecoin, VERI, REP, STRAT Analysis Oct. 24
Oct 24, 2018, 11:13AM

by
Kevin George
Coinbase is adding the first stablecoin to its cryptocurrency exchange. VERI, REP and SRAT have seen double digits gains on the week.
USDC
The Circle stablecoin USDC has been added to the Coinbase cryptocurrency exchange. Announced on a blog post, the coin started trading yesterday 23 October. The move is significant as it marks the the first time that Coinbase has supported a stablecoin on the platform. The addition of USDC could also be looked at as a vote of no confidence in Tether, which saw a sell-off early last week as traders questioned the legitimacy of the coin's peg.
The underlying technology of the USDC coin was actually co-developed by Coinbase and Circle under the CENTRE banner.
The company's blog stated,
The advantage of a blockchain-based digital dollar like USDC is easier to program with, to send quickly, to use in dApps, and to store locally than traditional bank account-based dollars. That's why we think of it as an important step towards a more open financial system.
USDC will also be added to Coinbase Pro in the upcoming weeks, and the stablecoin is already supported on Coinbase Wallet, where users can store ERC20 tokens.
The move to a stablecoin is a further sign that Coinbase are becoming more aggressive in their listing policy after the exchange listed 0x and changed their listing policy as the competition in exchanges heats up.
VERI
Veritaseum has moved strongly in the last month, from lows near $15.00 to a recent high of $40.00. VERI is currently trading higher at $36.00 and the recent move higher has cleared some resistance at the $30 level, so there is a chance of another leg higher on a strong weekly close.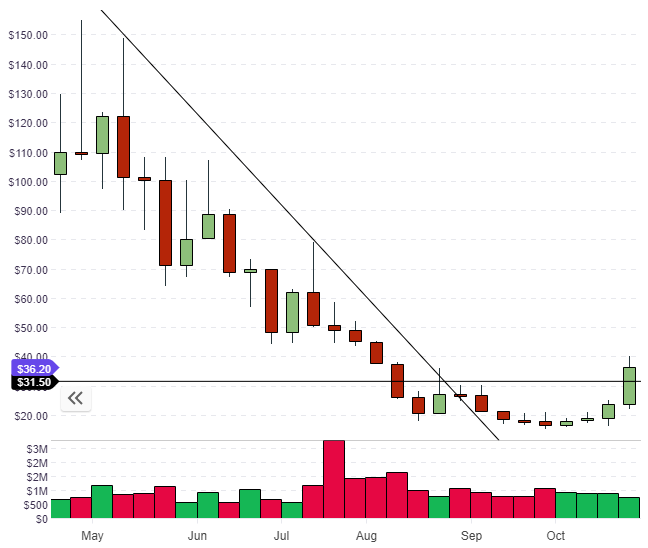 VERI should move to the $50-60 level if we see a strong close on the week. Veritaseum is a blockchain-based FinTech software company that aims to open the door for peer-to-peer capital markets. Veritaseum has also created precious metal tokens that are said to be 100% backed by the underlying assets.
Veritaseum also produces detailed digital asset research. VERI has a market cap of $71 million with 2 million coins in circulation. An issue here is that there is a potential maximum supply of 100 million, so the coin is at risk of inflation through mining.
REP
Augur's REP token is setting up for a strong weekly close and it will be the second consecutive hold of the $10.00 level and the coin is setting a base from early September around the $12 level.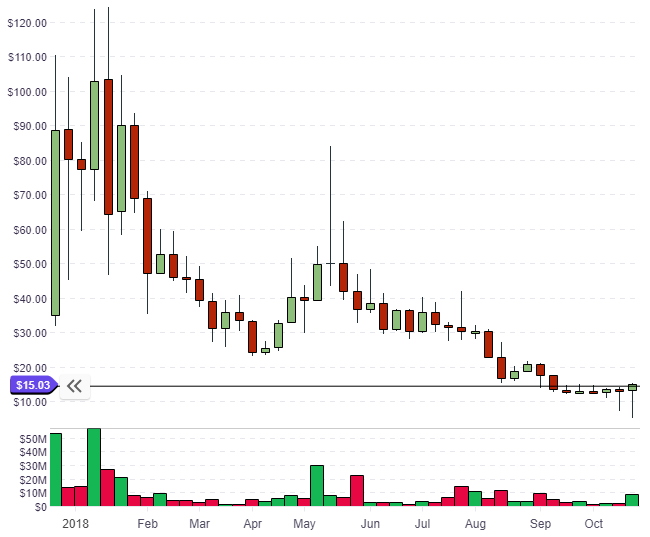 REP is up 14% over the last 7 days and a close above $15.00 could see $20.00 in REP by the end of next week. Trading above $20.00 would open up a move to the mid-$30-40 zone.
Augur is an open-source, decentralized, peer-to-peer prediction market platform which has built on the Ethereum network.
In its October 17th weekly report, Augur responded to the recent criticisms and doubts over the adoption of Augur. Alongside the chart, Reports of Augur's Death are Greatly Exaggerated, the Forecast Foundation stated,
Despite modest overall figures, and widely cited user metrics, the number of markets and ETH wagered on Augur have been steadily growing since launch. Given the expected features in the upcoming v2 release, adoption should continue to compound.
REP currently has a market cap of $159 million and a circulating supply of 11 million tokens.
STRAT
Stratis is another coin that has gained in the last 7 days with an advance of 10% to trade at the $1.60 level. Stratis has repeatedly found support at the $1.25-1.33 level and this hints at a further rally. Key support lies at the $2.00 mark and this could see the move extend to the $2.75 level.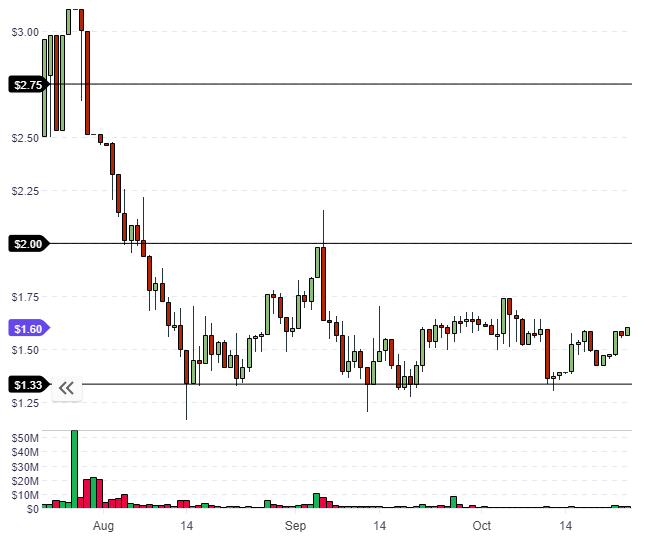 Stratis have recently released a roadmap for Q4, which showed an ambitious effort to continue building their blockchain-as-a-service (BaaS) platform with an upcoming focus on smart contracts, full nodes and sidechains.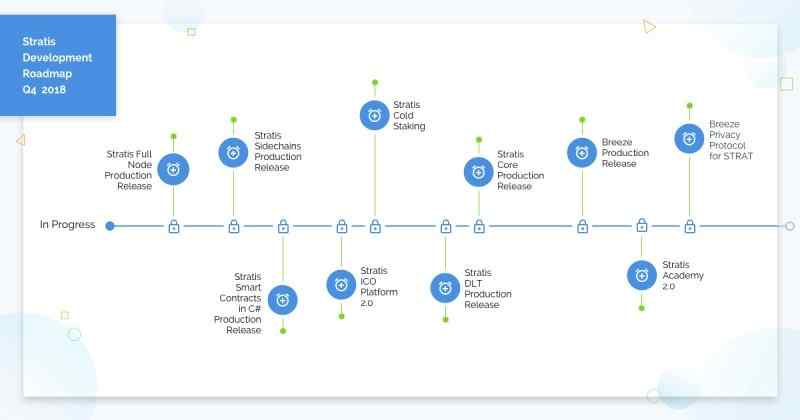 Another feature underway is Breeze protocol- a privacy-enabling feature. These features are all intended to be completed by the end of 2018. The Stratis project targets C# developers who develop software and services for business. The company announced recently that the Stratis full nodes and ICO platform will be available on Microsoft's Azure software. The move introduces cryptocurrency to the popular cloud platform and will boost the reputation of Stratis through a tie-up with the technology giant.
Stratis currently has a market cap of $150 million with a supply of 99 million tokens.
Disclaimer: information contained herein is provided without considering your personal circumstances, therefore should not be construed as financial advice, investment recommendation or an offer of, or solicitation for, any transactions in cryptocurrencies.