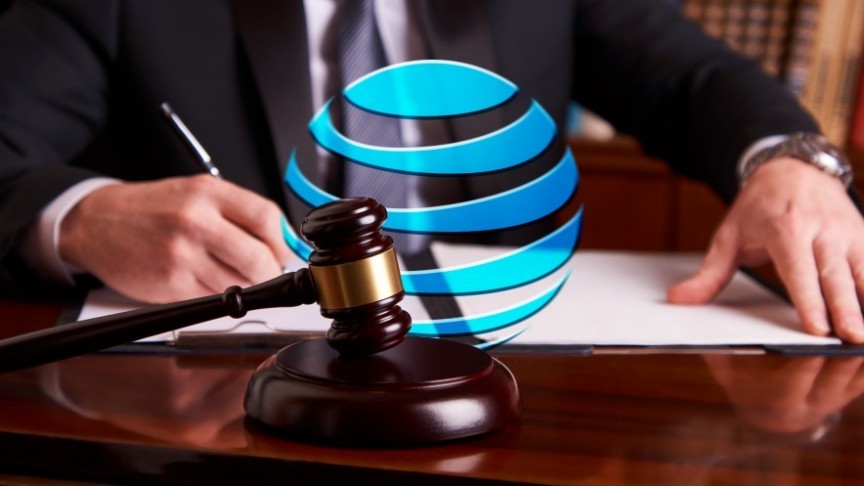 Crypto Investor Sues AT&T Over $24 Million in Cryptocurrency Losses
Aug 16, 2018, 12:00PM
Terpin accuses AT&T of mishandling the theft of his cell phone and not doing enough to protect its customers from fraud.
Micheal Terpin, a U.S.-based cryptocurrency entrepreneur, has filed a $224 million lawsuit against telecommunication company AT&T with allegations of fraud and negligence surrounding the company's handling of his stolen cell-phone on January 7, 2018, which resulted in the alleged loss of $23.8 million worth of cryptocurrencies.
The Details of the Lawsuit
In his official complaint, a 69-page document filed in the Los Angeles District Court, Terpin accuses AT&T of mishandling the theft of his cell phone and not doing enough to protect its customers. He further believes AT&T employees may be culpable in what his team calls a "digital identity theft".
The tokens theft, according to the complaint, was done through a so-called SIM swap fraud. Sim swapping refers to the practice of duping a provider into transferring a user's phone number to a SIM card that is actually controlled by someone else. Once the number is in the possession of the stranger, it can be used to reset the user's passwords and then access their online accounts.
Turpin's lawyers, Greenberg Glusker & co, seek to recover Terpins losses in addition to $200 million in punitive damages. They stated,
AT&T does virtually nothing to protect its customers from such fraud because it has become too big to care. The prevalence of SIM swap fraud and AT&T's knowledge of such fraud, including the active participation of its own employees in the fraud, demonstrate that the January 7, 2018 SIM swap fraud on Mr. Terpin that led to the theft of nearly $24 million in cryptocurrency was neither an isolated nor an unforeseeable event.
AT&T disputes the allegations and looks forward to defending itself in court.
A Prominent Crypto Entrepreneur
Micheal Terpin has a long resume. He is the co-founder of BitAngels, the first angel group for cryptocurrency investors. He is involved in the Daaps Fund and the Alphabet Fund, two of the worlds largest crypto-related hedge funds. He is the CEO of Transform PR, a public relations and advisory service that has represented over 40 ICOs. And outside of the cryptocurrency space, Terpin is known for co-founding Marketwired, the first online corporate newswire.
The crypto world has been plagued with lawsuits, lately. Most notably, Tezos Foundation, Bitcoin Suisse AG, and Dynamic Ledger Solution (DLS) are currently in the grip of a class action lawsuit. More recently, Playboy Enterprises has filed a lawsuit against Canadian blockchain company, Global Blockchain Technologies, for breach of contract and fraud.
Disclaimer: information contained herein is provided without considering your personal circumstances, therefore should not be construed as financial advice, investment recommendation or an offer of, or solicitation for, any transactions in cryptocurrencies.