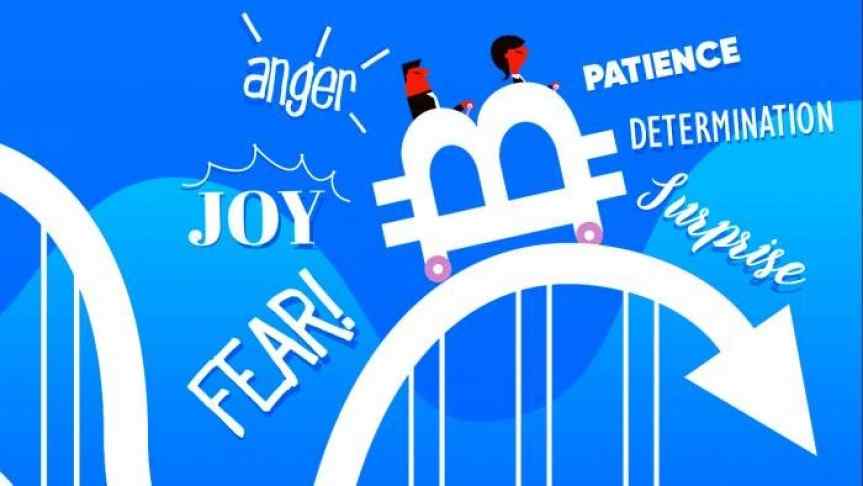 Emotion, Not Economics, Determines Cryptocurrency Prices, Suggests Study
May 24, 2018, 11:04AM
A study conducted by the University of Warwick suggests that emotion is a greater factor in determining crypto market activity than economics.
A study conducted by the University of Warwick has concluded that the driving force behind cryptocurrency volatility is not economic fundamentals, but plain human emotion.
The news may not come as a surprise to those who have spent the last year or two investing in the market, but the consensus that the cryptocurrency market is driven by wild action and irrationality and not sound rationale now has some scientific backing, which may ironically spur some investors to act more rationally - a change that many see as much-needed in this space.
Daniele Bianchi of the University of Warwick used prices, trade volumes, and market capitalization to determine the factors that affect market outcomes. In the paper, titled Cryptocurrencies as an Asset Class? An Empirical Assessment, Dr. Bianchi analyzed 14 of the largest cryptocurrencies, eventually concluded:
"The main empirical results suggest that there is a weak, although significant, relationship between returns on cryptocurrencies and commodities such as gold and energy which does not translates in volatility spillover effects. Also, while volatility correlates with traded volume, the latter is primarily driven by past returns and by a short-lived effect of aggregate market uncertainty. This is consistent with existing theoretical models in which trading activity is primarily driven by investors' sentiment. Finally, impulse-response functions from a panel Vector Autoregressive (VAR) model show that macroeconomic factors do not significantly drive trading activity in cryptocurrency markets."
Irrationality Causes Bubbles
As reported in the The Independent, Dr. Bianchi went on to offer more a direct opinion of the nature of the market:
"Most of these cryptocurrencies come to existence through unregulated crowd sales similar to IPOs, the so-called Initial Coin Offering. As a result, the market for cryptocurrencies may look similar to the dot-com bubble at the end of the 1990s, and it may be that only a handful of them survive, so for investors it is like choosing who will be today's Amazon."
The news will not stir much sentiment amongst investors, who largely operate on what's making the headlines. However, the entry of institutional investors and rational governmental regulation should bring some steadiness to the market, which may as a consequence sanitize the market of the negative aspects that make it such a volatile investment asset.
Disclaimer: information contained herein is provided without considering your personal circumstances, therefore should not be construed as financial advice, investment recommendation or an offer of, or solicitation for, any transactions in cryptocurrencies.