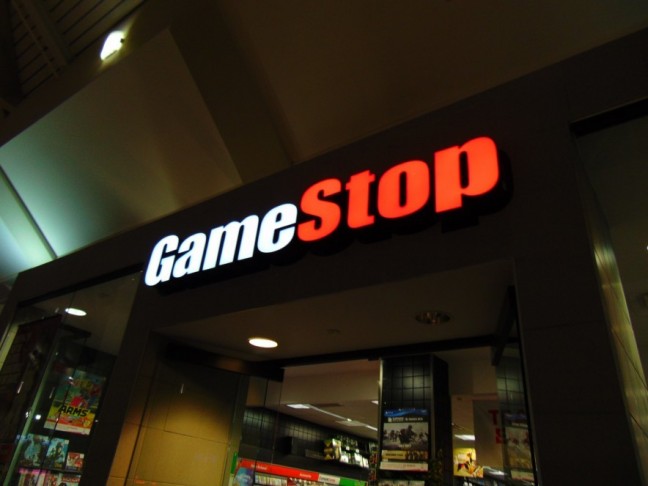 GameStop and Cryptocurrency: The Video Game Retailer Is Close to Using Crypto
Dec 29, 2021, 1:17PM

by
Mike Dalton
GameStop attracted attention this year within the investment community. Here's why the company is important to crypto.
The popular video game retailer GameStop has attracted plenty of attention this year within the crypto community and within the broader investment community.
GameStop made the news in March 2021 due to widespread short-selling of its GME stock. The company remains a hot topic for crypto investors—here's why.
GameStop Users Can Pay With Crypto Via Flexa
Payment processor Flexa announced on Dec. 16 that it would enable payments for GameStop customers, allowing users of Flexa's Spedn app to pay with crypto assets.
Mainstream reports focused on the fact that this will allow customers to spend Dogecoin (DOGE) and Shiba Inu Token (SHIB) at GameStop. However, many other major coins will be supported by the payments app as well. Bitcoin (BTC), Ethereum (ETH), Litecoin (LTC), Zcash (ZEC), and other coins are listed as supported.
It is unclear how much direct input GameStop had on this decision. Flexa is a third-party payments app; as such, it does not seem that GameStop itself will handle cryptocurrency transactions or hold crypto on its balance sheet.
Nevertheless, the news has generated hype within the cryptocurrency community, and the integration will likely help support GameStop's future NFT efforts.
Possible NFT Partnership With Loopring
In addition to last week's Flexa integration, GameStop has its own crypto plans in the works. The firm is planning a market for non-fungible tokens or "cryptocollectibles."
GameStop has already launched a placeholder site for that effort at nft.gamestop.com. So far, little is known about the project for certain, and the site suggests that the company is still searching for developers to build the NFT platform.
Still, there is plenty of speculation around GameStop's NFT platform. Based on what other companies have done, it seems likely that GameStop will build a marketplace for tradeable in-game items recorded on the blockchain. Specifically, early job posts mentioned items such as "components, characters, and equipment."
It is also likely that the company will power the platform with Loopring, a second-layer network for the Ethereum blockchain. Job postings initially mentioned that GameStop recruits would need to be familiar with second-layer networks for Ethereum without specific reference to Loopring. Later, references to GameStop were found in Loopring's GitHub code, adding further credit to this theory.
Though a collaboration with Loopring has not yet been confirmed by GameStop, this prospect looks increasingly likely. Loopring would benefit the platform by reducing transaction fees and transaction times, as it would offload some transactions from the currently overburdened network of Ethereum miners.
These rumors have benefited Loopring's LRC token, which saw significant gains over the month of November. The coin was valued at $0.38 on Oct. 21 and reached an all-time high of $3.75 on Nov. 10. The coin is now valued at $2.34 as of Dec. 27.
What Was the GameStop Short Squeeze?
GameStop's connection to cryptocurrency began in March 2021 with the so-called "short squeeze." During this time, social media users on Reddit's /r/WallStreetBets community coordinated themselves to invest in and short GameStop's GME stock.
This strategy drove up the price of GME, causing certain retail brokerages like Robinhood to briefly suspend trading of GME. This later led to regulatory scrutiny and class action lawsuits against Robinhood. Meanwhile, GME was widely seen as an asset that investors had unfairly been denied access to.
These events had no direct relation to the cryptocurrency market. Nevertheless, crypto prices increased during the short squeeze as investors reacted to the event.
Publicity during the ordeal caused cryptocurrency investors to become interested in GME, and a number of cryptocurrency companies have taken advantage of this demand. Crypto investors can now invest in GME in the form of tokenized stocks, which are listed on exchanges such as FTX and Mirror Protocol.
Though critics are skeptical that GameStop's stock will have any lasting value in the long term, the events of the year have caused the company to take center stage for crypto users. It is likely that more developments will occur in 2022.
Disclaimer: information contained herein is provided without considering your personal circumstances, therefore should not be construed as financial advice, investment recommendation or an offer of, or solicitation for, any transactions in cryptocurrencies.