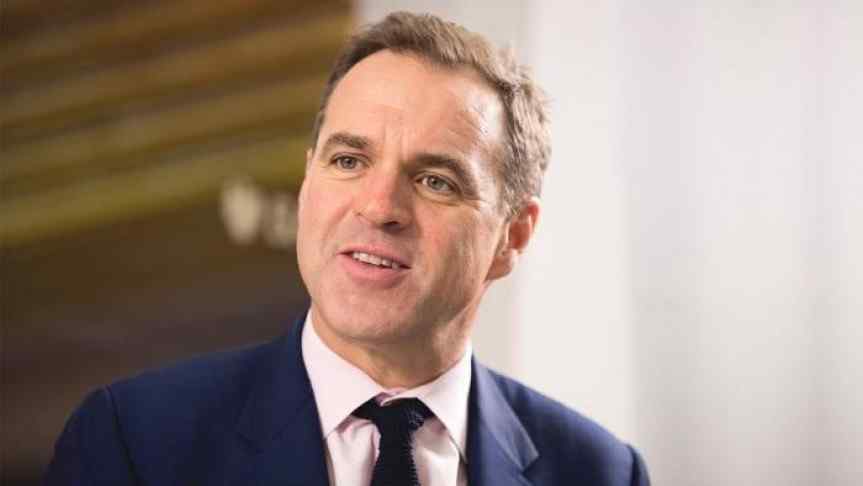 Historian Niall Ferguson Warns Bank of England Cryptocurrencies Are The Future
May 29, 2018, 12:30PM
Historian Niall Ferguson said Cryptocurrencies will be the financial system of the future, during a seminar he gave for the Bank of England
British economic historian Niall Ferguson said Cryptocurrencies "will be the financial system of the future", during a seminar he gave this Tuesday at the Bank of England Conference Centre in London. Ferguson is a senior fellow of the Center for European Studies at Harvard and is the Milbank Family Senior Fellow at the Hoover Institute at Stanford University.
During this latest public appearance, Dr. Ferguson expressed his views on the state of the financial system ten years after the 2008 crisis. According to Ferguson, the only difference between the pre and the post-crisis worlds is that "banks are better capitalized", and in a nod to cryptocurrencies, he added that "The novelties, [the things] that are still relatively small in scale" are what is going "to really matter ten years hence". As a form of prediction, and before adding that he believes that "it's only matter of time before the next [economic] crisis". Dr. Ferguson explained his faith in digital currencies,
"Whether its bitcoin or cryptocurrency generally or the massive revolution in online payments that is being achieved by the big Chinese tech companies, that's the financial system of the future, and it is still small enough not to be systemically important in 2018". -Niall Ferguson (Econonic Historian)
Dr. Ferguson has expressed support for Bitcoin and cryptocurrencies for quite some time. In his December 2017 article entitled "Bitcoin may go pop, but its revolution will go on", the historian wrote that he believes that Bitcoin "has established itself as a kind of digital gold", and adding that although future US regulations may have deflationary effects on the cryptocurrency bubble, "[these regulations] will not halt, much less undo, this financial revolution", because of the many applications of Blockchain technology.
Other scholars don't share the same views as Dr. Ferguson, Robert J. Shiller, a Nobel Prize-winning economist, has recently published an article comparing crypto to other failed monetary innovations.
Disclaimer: information contained herein is provided without considering your personal circumstances, therefore should not be construed as financial advice, investment recommendation or an offer of, or solicitation for, any transactions in cryptocurrencies.