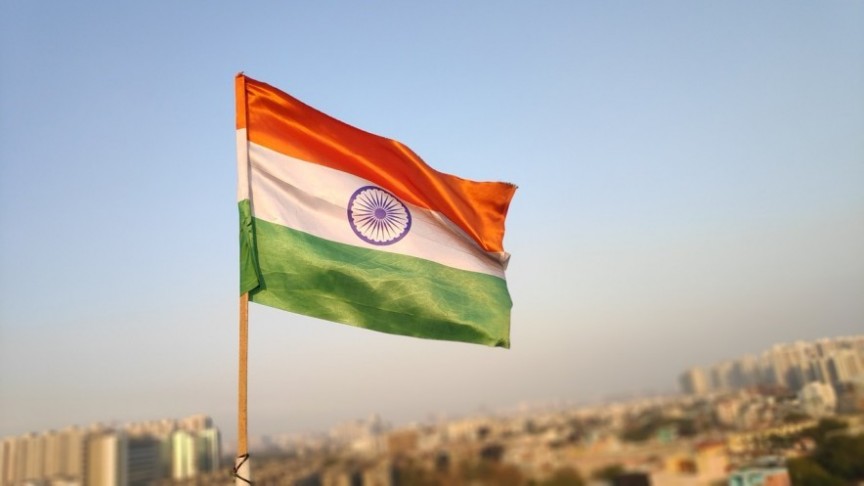 India Could Ban Cryptocurrency, Create CBDC With Upcoming Law
Dec 1, 2021, 5:26AM

by
Mike Dalton
India is preparing a bill that could impose a ban on crypto and make way for a central bank digital currency.
The Indian government could impose heavy restrictions on cryptocurrency at an upcoming parliamentary session beginning in late November.
Parliament Will Vote On Bill Next Month
On November 23, the Indian Parliament of Lok Sabha posted a bulletin on its website stating that it will introduce, consider, and attempt to pass a bill titled The Cryptocurrency and Regulation of Official Digital Currency Bill, 2021.
That bill has two functions. The first is to create a framework for a digital currency introduced by the Reserve Bank of India. Though the document does not use this term, this type of asset is usually considered a central bank digital currency or CBDC.
The second is to restrict existing currencies. The bulletin notes: "The Bill also seeks to prohibit all private cryptocurrencies in India. However, it allows for certain exceptions to promote the underlying technology of cryptocurrency."
Based on context, the term "private" is not meant to refer to privacy-enhanced coins like Monero and Zcash. Rather, it seems to refer to all cryptocurrencies that are backed by private companies or any other group, including Bitcoin and Ethereum.
Though the bill may allow for certain exceptions, the bulletin does not outline what those exceptions may include. It remains to be seen whether exchanges, mining companies, and wallet providers will be allowed to continue offering services in India.
Some experts, such as the CEO of Zebpay, have suggested the bill will not introduce an outright ban but rather "coherent regulation...but on the tougher side."
It is also unclear whether the country will attempt to penalize private crypto ownership and person-to-person transactions. Doing so would prove to be a very difficult task given the uncensorable design of public blockchains like Bitcoin.
The Indian Crypto Market Suffered a Blow
The anti-crypto bill is just one of 26 bills that the parliament will handle between Nov. 29 and Dec. 23. It remains to be seen whether it will succeed in being passed.
Nevertheless, concerns around the news seem to have caused Indian investors to sell off crypto. NDTV, which tracks prices across Wazirx, Coinswitch, and other exchanges available to Indian customers reported losses across the board.
Cryptocurrencies saw price losses as high as 20% within 24 hours of the news. Among the top ten assets, Cardano (ADA) and Shiba Inu (SHIB) were hit the hardest, with losses of 17%. Bitcoin, which leads the entire crypto market, saw losses of 14%, while Ethereum fared slightly better as it experienced a loss of just 10%.
Lesser altcoins such as IOTA, Bitcoin SV, and several "doge"-related meme coins remained in the green and were seemingly unaffected by news of the ban.
These losses only apply to the Indian exchanges. In the global crypto market, prices fluctuated between -2% and 5% over the same time period.
Crypto Bans On a Broader Scale
This is not the first time that India has taken action against crypto. The country's attempts to restrict cryptocurrency began in January of this year when attempts to pass a virtually identical bill were initiated.
India also prevented banks and financial institutions from handling crypto in 2018, but it has seemingly reversed that policy and allowed the practice once again.
This week's news comes alongside other crypto bans. China imposed a far-reaching ban in September, which effectively banned crypto trading and transactions as well as mining and most other crypto-related related activities.
Religious authorities in Indonesia, meanwhile, have declared cryptocurrency haram and therefore off-limits to Muslims. While the rule may not apply directly to crypto exchanges, it will likely change the behavior of individual investors.
These bans will likely drive other countries to embrace crypto. El Salvador has invested in Bitcoin and declared it legal tender and is even considering the creation of a Bitcoin-powered city. Meanwhile, the U.S. is increasingly gaining dominance over crypto mining, and crypto companies in the country are investing in the mining industry.
Disclaimer: information contained herein is provided without considering your personal circumstances, therefore should not be construed as financial advice, investment recommendation or an offer of, or solicitation for, any transactions in cryptocurrencies.