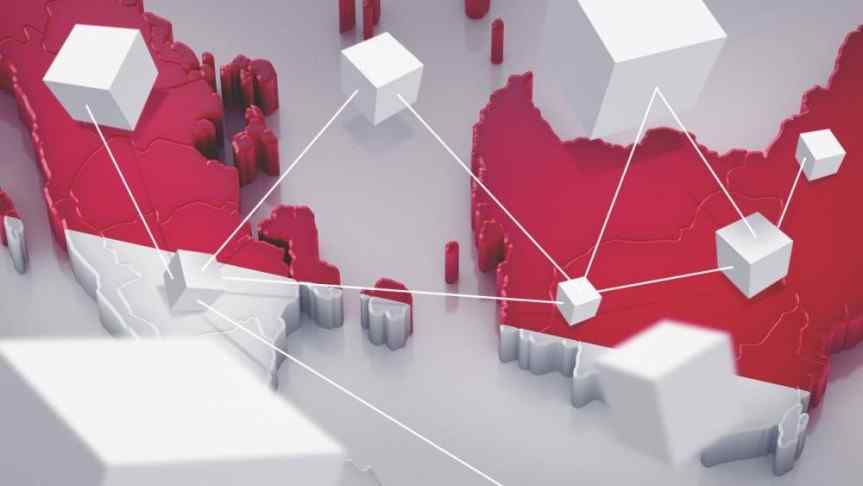 Indonesia Targets Blockchain-Centered Solutions to Data Challenges
May 5, 2018, 10:33PM
Indonesian officials are turning to foreign and domestic firms for blockchain technology to improve government administration.
Southeast Asia's most populous nation is finally taking important steps to curbing its remarkable administrative shortage. Officials are pursuing Blockchain technology in an effort to simplify and increase efficiency in the Indonesian economy. Overhauling the management of data will provide citizens with transparency and promote better understanding from both ends.
Federal level officials will be joined by representatives of the nation's largest banks in pursuit of a solution to evolving data challenges. The Indonesian economy is nearly three times that of Singapore (based on GDP), both a blessing and a curse for the nation. Citizens are helping drive the country forward, but government agencies have faltered in proper reporting and management of recent developments. Optimists believe investment and attention in new Blockchain technology will help bridge the gap and lay an advantageous foundation moving forward.
Reliance on Blockchain technology is becoming a more widely accepted practice. Estonia has expressed significant interest in Blockchain and cryptocurrency, with their e-Residency program and plans for a national cryptocurrency. Venezuela is also pursuing a higher utility of Petro and other cryptocurrencies amidst the plummeting value of the Bolivar Fuerte. Additionally, the Ethiopian government newly paired with Cardano – eyeing improvements in the agri-tech industry.
Indonesia will need more administrative-driven technologies to harness recent innovation. For example, Online Pajak, an application targeting the national tax system, would offer transparency and a domestic understanding of what is happening through the use of Blockchain technology.
While the Indonesian economy offers a remarkable upside, lackluster management of data challenges limits the immediate future. Integration with Blockchain technology demonstrates an accepting and progressive government mindset which could increase capacity for growth.
Disclaimer: information contained herein is provided without considering your personal circumstances, therefore should not be construed as financial advice, investment recommendation or an offer of, or solicitation for, any transactions in cryptocurrencies.