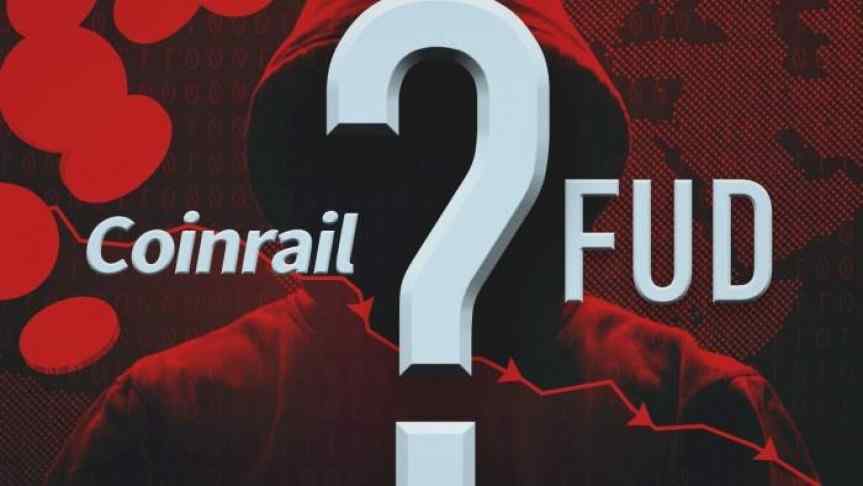 Is the Coinrail Hack Really to Blame for the Bitcoin Crash?
Jun 12, 2018, 10:00AM

by
Mike Dalton
Just who is to blame for yesterday's Bitcoin market crash? Everyone may have a hand in brewing fear, uncertainty, and doubt.
Since this weekend's Coinrail hack, investors in the crypto community have been at bitter odds with financial outlets about just what happened to cause the coinciding Bitcoin crash. The consensus in the mainstream media is that the hack is to blame for Bitcoin's sudden 10% drop in value, but there may be more to the market crash than what just one catalyst can account for.
Market crashes occur when people suddenly begin selling their cryptocurrency, consequently raising the supply and driving prices down. But many individual investors argue that an attack on a minor exchange such as Coinrail is unlikely to cause them to lose trust in their own exchange and begin selling, contrary to what Bloomberg implies.
There may have been another event that happened simultaneously with the Coinrail hack that caused investors to start selling Bitcoin. John McAfee, for example, notes that investigations into price manipulation amongst four major exchanges are more likely the cause of investor uncertainty, and that a recovery is imminent.

Some skeptics even argue that price dive was the result of whales, that is, wealthy investors who make large crypto transfers, and sweeping statements that reach a wide audience, to distort the market in their favor. Yet others say that the media, by making any of the above accusations, is itself manipulating the market
headlines themselves should be viewed suspiciously as attempts at manipulation of the market—as perhaps they themselves have more impact on market sentiment (a.k.a. [fear, uncertainty, and doubt]) than the manipulation conspiracies they finger / Landon Mutch for Crypto Insider
Perhaps the most reasonable - and least conspiratorial - explanation is that the crypto market is a tightly interconnected system that the community of investors, exchanges, journalists, and regulators are each affecting in their own way. As long as cryptocurrency prices remain volatile, it is unlikely that any subset of the community will see eye-to-eye.
Disclaimer: information contained herein is provided without considering your personal circumstances, therefore should not be construed as financial advice, investment recommendation or an offer of, or solicitation for, any transactions in cryptocurrencies.