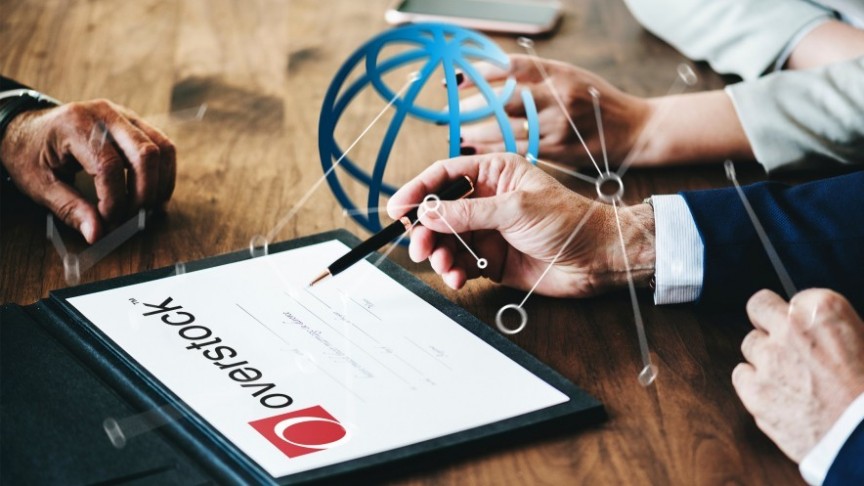 Overstock Signs Agreement with World Bank to Bring Blockchain to Developing Countries
Aug 3, 2018, 8:50AM
Medici Land Governance and the World Bank will start using blockchain technology to help ensure secure land tenure in underdeveloped countries.
Medici Land Governance, an Overstock.com, Inc.-owned subsidiary that uses blockchain technology to help build user-friendly and low-cost modern land administration systems, has signed an agreement with the World Bank to start working together on the creation, implementation, and evaluation of pilot nationwide programs that will help ensure secure land tenure for underdeveloped communities.
One problem affecting mostly developing countries is the lack of secure and effective land property rights. Without documentation to prove their land´s tenure, underrepresented and technologically impaired communities cannot properly defend themselves against corporate or government-driven land grabs, and cannot effectively compete in the ever-evolving global economy. Without these simple rights, neither governments nor individuals can access the wealth of benefits that come with clear and secure property ownership, including the access to credit and public services, and the generation of revenue and enforcement of property rights.
Klaus Deininger, Lead Economist at the World Bank said about the initiative,
Joining forces with Medici Land Governance allows the Bank to provide our client countries access to cutting edge technology, work with the countries on adapting the technology to their context, and then document the impact of the updated process [...] We are excited about the opportunities this collaboration offers us to generate transformative innovations and make the case for greater public and private investment in an area that is key for development.
Medici Land Governance will help the World Bank innovate at the regulatory and technological levels, while the World Bank will focus on overseeing and addressing the social and economic impacts of Medici´s pilot programs. Patrick M. Byrne, who founded Medici Land Governance this year as the fourteenth firm incubated by the also Overstock-owned blockchain accelerator Medici Ventures, talked about the potential reach of this venture,
I have long been aware of and had tremendous respect for the research conducted by the World Bank, and, in particular, their awareness of the pivotal role of women in development. Partnering with the World Bank's research group will permit us to combine the Bank's global reach, ability to build local capacity, and experience in policy change with the technical expertise that is needed to ensure emerging technologies are used in ways that are socially beneficial, particularly for women.
In a press release published by Nasdaq, Mr. Byrne declared he has long perceived the land and property governance use case as an application of distributed ledger technologies that could have far-reaching implications. According to Byrne, the guarantee of clear and solid land property rights powered by blockchain technologies could help empower individuals financially, foster positive social changes, and even help develop the economies of entire nations, by securing the property rights infrastructure needed to overcome many of its challenges.
Disclaimer: information contained herein is provided without considering your personal circumstances, therefore should not be construed as financial advice, investment recommendation or an offer of, or solicitation for, any transactions in cryptocurrencies.