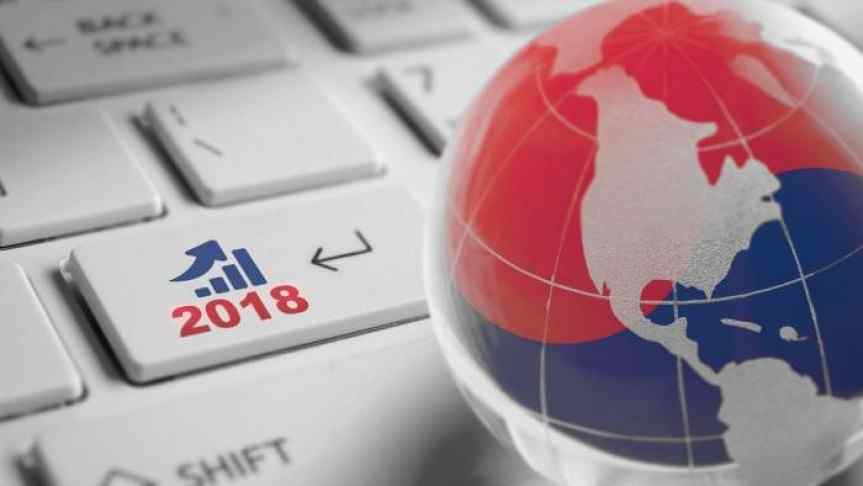 South Korea in a Catch-22 As G-20 Nations Recognize Cryptocurrencies as Assets
May 16, 2018, 10:28AM

by
Tom Nyarunda
After a decision by G-20 nations to recognize cryptocurrencies as assets, South Korea will review tough stance on cryptocurrency trading.
A new report shows that South Korea will ease its position on cryptocurrency trading within the next few weeks following an agreement by G20 policymakers to recognize cryptocurrencies as assets.
South Korea recently banned ICOs and enforced tough regulations on cryptocurrency trading, requiring investors to disclose their identity before they can trade cryptocurrencies on accounts they open with local banks. The clampdown caused a major public uproar wherein residents collected thousands of signatures to ask the government to review the stringent regulations.
Now, in the wake of the G20 agreement, the country's regulatory body is planning to reclassify cryptocurrencies as financial assets and potentially lift the ICO ban. The Korea Times reported that the government is shifting away from tough restrictions to a friendlier approach to digital assets.
New G20 Classifications
The G20's "unified regulations" on cryptocurrencies are likely to surface in July when a deadline set by central bank governors and finance ministers expires. The G-20 group of countries represents 65% of the world's population and 85% of the global GDP. South Korea has agreed to enforce cryptocurrency regulations put in place by the G20's Financial Action Task Force (FATF). This agreement will be a hard test for the government's financial regulators, who have shown reluctance to identify cryptocurrencies as an asset owing to their speculative nature.
"It's almost certain that cryptocurrencies will be classified as assets and the main issue will be centered on how to regulate them properly under the unified frame that will be agreed upon between G20 nations," said the Financial Supervisory Service (FSS), South Korea's primary financial regulator.
The incoming Financial Supervisory Service (FSS) chief Yoon Suk-heun hinted last week at the coming changes, noting that, "Regarding cryptocurrencies, there are positive aspects." This regulatory softening in South Korea, a leading cryptocurrency market, is likely to stimulate market growth and affect prices and demand across the sector.
Disclaimer: information contained herein is provided without considering your personal circumstances, therefore should not be construed as financial advice, investment recommendation or an offer of, or solicitation for, any transactions in cryptocurrencies.