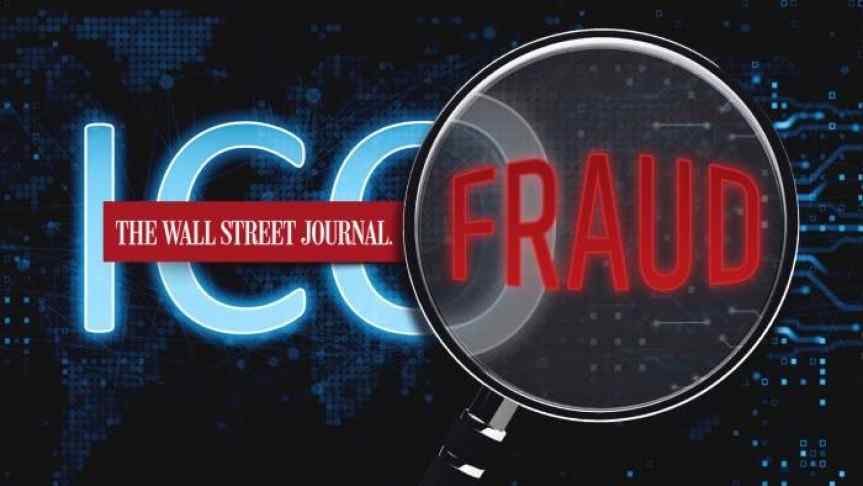 Wall Street Journal Reports Hundreds of Millions Invested in Fraudulent ICOs
May 18, 2018, 12:00PM
The Wall Street Journal's study of initial coin offerings showcased severe red flags, adding to the call for regulation within the market.
A disturbing report from the Wall Street Journal outlined some of the biggest concerns in blockchain and cryptocurrency. Analysis of almost 1500 initial coin offerings returned an 18.9% rate of "red flags" within these new offerings. These flags were tagged as having "deceptive or even fraudulent tactics" consisting of hidden or misleading information, forged whitepapers, and more. Increasing concern about the criminal intentions of new startups should garner more attention with the new analysis.
The Wall Street Journal's investigation focused on 1450 initial coin offerings. 271 of those studied displayed negative attributes (red flags). Some of these ICO's have already been closed, but legal entities are working to recover the $273 million of lost funds for investors.
Recent success in initial coin offerings relies heavily on the willful mindset of investors. Despite some national bans on new ICO's, investors are attracted to the token-motivated structure of new startups. Increased ICO volume and a higher rate of successful initial coin offerings showcase the potential of the fundraising tactic. However, a greater understanding of fraudulent tactics should discourage blind tribute.
"Scams exist everywhere, in every industry." - Zhao Changpeng, Binance CEO
The fact that there are scams and criminally-driven entities in the blockchain community is hardly enough to warrant a complete exodus from the environment. Rather, an increase in awareness should lead to increased regulation both federally and internally. Calls for self-regulatory bodies have increased over the past couple months, and that trend will continue with the further education of the market.
Disclaimer: information contained herein is provided without considering your personal circumstances, therefore should not be construed as financial advice, investment recommendation or an offer of, or solicitation for, any transactions in cryptocurrencies.