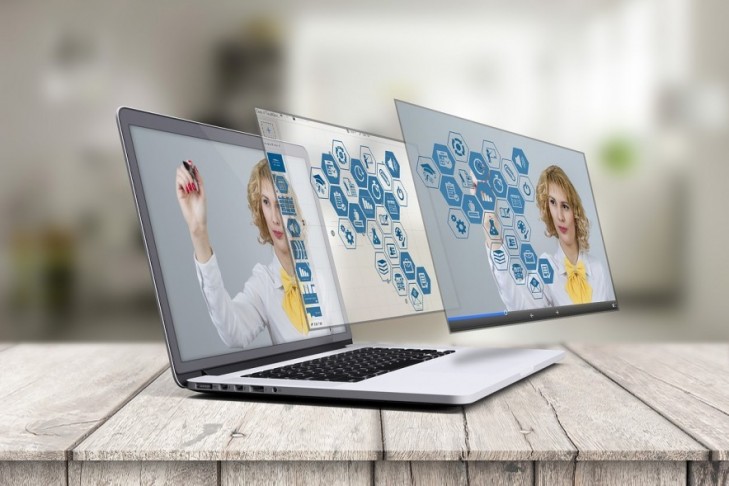 What Is Facebook's Metaverse, and How Will It Use Crypto and NFTs?
Nov 5, 2021, 3:17PM

by
Mike Dalton
Facebook is launching the metaverse, a virtual reality platform. It will also feature support for NFTs. Here's what to expect.
Facebook has announced a new project called "metaverse," a series of web applications built around virtual reality and simulated environments.
On Oct. 28, the company announced that it would rename its main company "Meta" and introduced a new blue infinity-like logo during its annual Connect conference. The company's stock ticker will also be changed to MVRS in December.
Though Facebook's metaverse will feature a variety of different virtual reality features, the one that is most of interest to crypto investors is its support for NFTs.
How Will NFTs Be Used?
Non-fungible tokens, or NFTs, are crypto tokens that are either entirely unique or issued in limited amounts. The trend began with CryptoKitties in 2017 and has produced popular lines of tokens such as CryptoPunks and Bored Ape Yacht Club.
Since then, NFTs have been issued by major companies such as Twitter, TikTok, and Time Magazine. Meanwhile, companies like Visa have purchased NFTs, and companies like Reddit and GameStop are planning NFT marketplaces.
Facebook executive Vishal Shah says that the metaverse will support NFTs and allow users to showcase those tokens. Shah noted in an announcement:
This [integration] will make it easier for people to sell Limited Edition digital objects like NFTs, display them in their digital spaces and even resell them to the next person securely.
Beyond NFTs, the metaverse will allow users to engage with and visit virtual workplaces, concerts, and other events and locations. In fact, the full list of metaverse applications is a work in progress; Facebook CEO Mark Zuckerberg has suggested it will take a decade or more to realize the full potential of the metaverse.
Will Diem and Novi Be Involved?
It is also possible that metaverse will be integrated with Novi, a new crypto wallet from Facebook. Facebook's head of finance David Marcus has suggested that Novi will support NFTs but has revealed few details beyond that.
Otherwise, the metaverse could be integrated with Facebook's other payments products. However, the distinction may not be relevant, as Facebook has announced that it is uniting all of its finance projects—including Messenger and WhatsApp payments tools—under the Novi brand name.
It is also unclear which blockchain NFTs will be drawn from. It is likely that Ethereum will be supported, as it is the most popular blockchain for NFT creation. Facebook could extend its Diem blockchain to support NFTs, or it could rely on a lesser-known blockchain. However, it has not alluded to any of those possibilities.
Facebook Has Smaller Competitors
Other blockchain-based virtual reality projects have already been created. Decentraland was one of the most anticipated virtual worlds in the history of blockchain, and it launched in February 2020. Though the project faded from prominence shortly after its own launch, its cryptocurrency MANA made a brief comeback with 400% price gains at the time of Facebook's announcement.
Meanwhile, a Minecraft-like game on Ethereum called The Sandbox has just closed a $93 million investment headed by SoftBank coinciding with Facebook's announcement. Its token, however, has barely seen its price affected by the news around Facebook.
Another project called CryptoVoxels is built on the Ethereum blockchain. In addition to allowing users to display their own NFTs, it uses NFTs as deeds for virtual land. Because the project does not have its own token, it is hard to say whether Facebook's news has generated renewed interest in the virtual world.
These projects allow users to buy, sell, and display NFTs in virtual worlds much like Facebook's metaverse will presumably allow. However, the short-lived success of some of these projects means that Facebook may face an uphill struggle to succeed.
Earlier non-blockchain virtual worlds, such as Second Life, largely failed in the 2000s, and that trend could repeat if Facebook fails in its goals with metaverse. Critics have already branded Facebook's product "vaporware," while others have suggested that "cryptocurrencies will be as useless in the metaverse as they are now."
On the other hand, online games with virtual world elements such as Roblox and Minecraft have seen lasting success for years. Time will tell whether Facebook can bring that success to audiences for business and social purposes.
Disclaimer: information contained herein is provided without considering your personal circumstances, therefore should not be construed as financial advice, investment recommendation or an offer of, or solicitation for, any transactions in cryptocurrencies.